Leroy Sane is undoubtedly one of the best wingers in the world, winning not one or two major trophies during his time with Manchester City.
The German made his much desired move to Bayern Munich in 2020 and since then he has been unstoppable.
Sane has accomplished many things in his professional career, but we decided to take a closer look into the personal life of Candice Brook, who is Leroy Sane's long-term girlfriend.
Many people are interested in who Leroy Sane is dating at the moment, so we are here to answer your question.
Leroy Sane has been in a long-term relationship with his girlfriend Candice Brook.
The couple first started to see each other in 2017 and later that year they officially announced that they were together.
However, Candice Brook got heavily criticized by the people, due to her previous relationships with other celebrities.
Candice Brook was Chris Brown's girlfriend for a while, but she also dated Safaree Samuels and the NBA player, Andre Drummond.
Candice Brook is mostly known for being the girlfriend of the Bayern Munich ace, Leroy Sane.
Candice is also a renowned model and a great singer.
Now let's take a closer look into Candice Brook's biography.
Candice Brook was born on July 18, 1987, which means that her age is 35.
According to Candice Brook's birthday her zodiac sign is Cancer, which means that she is a very emotional person, but at the same time she is very optimistic about life.
Candice Brook was born in New York, United States, meaning that her nationality is American.
She comes from the family of a businessman, her father, and a mother that works as an interior designer.
Candice Brook is often associated with the famous singer Rihanna, due to her looks and some people even believe that they are siblings, but as Brook explained in an interview, their resemblance is just coincidence.
Candice Brook works as a singer and a model.
She often appears on reality shows and was part of (2016).
Candice also featured in a song by Emile Danero called
Another thing that's interesting about Candice Brook is her height.
She is 5ft 7in tall, or 170cm.
Candice Brook's weight is 55kg.
Despite being a mother of two children, Candice has a great body and she takes care of it by training regularly and eating healthy foods.
She has great measurements - 34 inches breast, 26 inches waist, and just about 35 inches hips.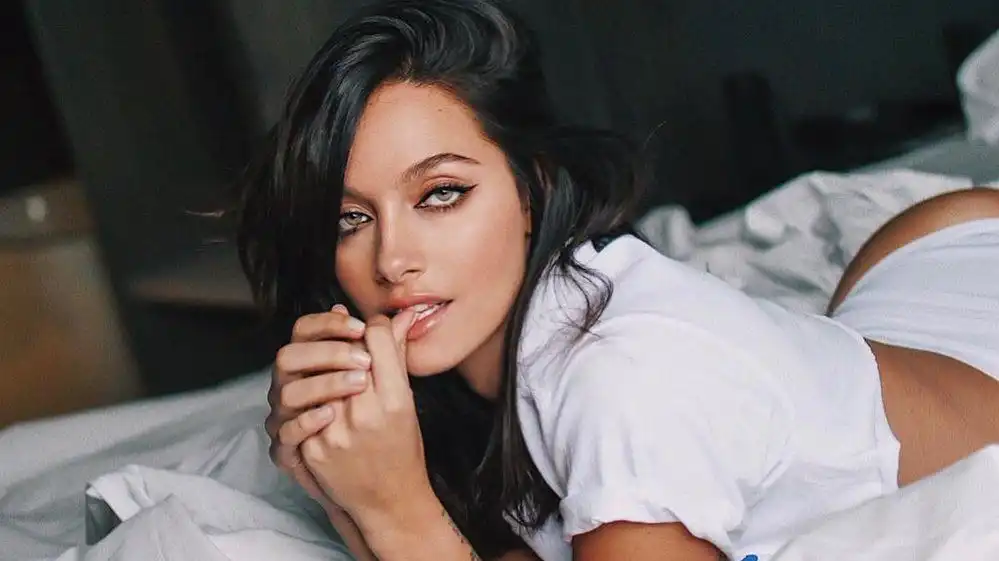 Checkout Paulo Dybala's Hot Girlfriend - Oriana Sabatini
Candice is among the WAGs who don't try to avoid the spotlight and she loves being the center of attention.
Brook was very popular on social media, but after the fight she got with the ex-wife of Riyad Mahrez, she deactivated her profile on Instagram.
Candice is among the WAGs who don't need the money of their famous boyfriends, as they have plenty of their own.
Candice Brook's net worth is estimated to be around $1 Million.
Leroy Sane's net worth is also very significant, as it is estimated to be around $5 Million.
Leroy Sane and Candice Brook have been blessed with one beautiful baby girl.
In September 2018, Candice Brook gave birth to Sane's first child, Rio Stella.
Candice Brook also has a son from a previous relationship, named Tobias.