Jocelyn Burgardt is the stunning long-term girlfriend of the Manchester United player Edinson Cavani. Jocelyn has danced her way to Cavani's heart. In this article you will learn everything there is to know about Jocelyn Burgardt. Read on to find many interesting facts about Cavani's girlfriend.
Edinson Cavani is one of the best strikers in the world. He has won many trophies in his professional football career and he helped Paris Saint-Germain win many league titles. In 2020, the Uruguayan decided that it is time to take a new adventure in his career, so he joined the Premier League giants, Manchester United. With Cavani and Ronaldo in attack, the Red Devils look very dangerous.
Except for his talent, Cavani brought to Old Trafford his long-term partner and the fans immediately fell in love with her.
Edinson Cavani is in a long-term relationship with the beautiful Jocelyn Burgardt. Cavani and Jocelyn Burgardt began dating back in 2015 and they have been together ever since then.
Edinson Cavani started his relationship with Burgardt after his divorce with Maria Soledad Cabris Yarrús, to whom he was married for seven years.
Cavani and Jocelyn met when she was part of the parade of the city of Bella Unión, as she was chosen as a great dancer.
Jocelyn Burgardt gained her popularity after she started dating the Uruguayan star, Edinson Cavani. Jocelyn is a passionate dancer and fashion lover.
Now we believe that it is time to dig deeper into Jocelyn Burgardt biography and learn more about her.
Jocelyn Burgardt was born on September 21, 1992, which means that her age is 30.
According to her birthday, Jocelyn's zodiac sign is Virgo, meaning that she is a very hardworking, intelligent and organized person. Usually, people born under the sign of Virgo are known for being perfectionists.
Jocelyn Burgardt was born in Bella Unión, Uruguay, meaning that her nationality is Uruguayan.
Jocelyn Burgardt is very private about her personal life and she doesn't like to share any information regarding her private life. She hasn't disclosed any information about her parents, so it is unknown who her mother and father are.
It is also unknown if she has siblings or if Jocelyn Burgardt is an only child.
Jocelyn Burgardt completed her education in Uruguay. She successfully graduated from high school and right after that, she enrolled in university. She went to Latin American Center for Human Economy.
Jocelyn is balancing her life between dancing and fashion. She has been a dancer her whole life, as she specializes in samba.
As far as we know Jocelyn Burgardt works as a Cultural Manager. She also has several photoshoots for some famous magazines.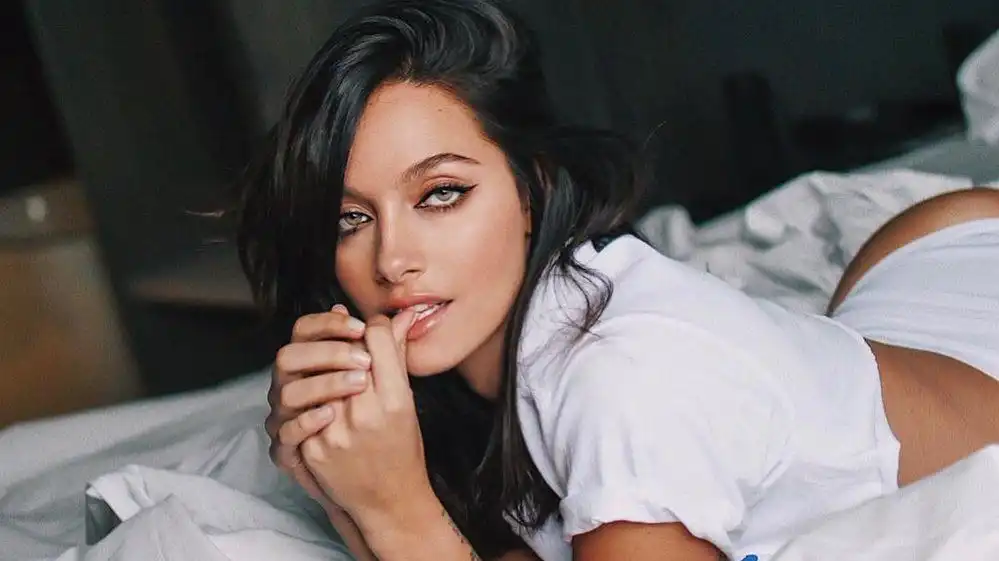 Checkout Paulo Dybala's Hot Girlfriend - Oriana Sabatini
Jocelyn is not like the typical WAGs and she prefers to keep a low profile on social media. Jocelyn Burgardt has only near 300 followers on Instagram and she has set her profile to private. She likes to post snaps of herself and her lovely family.
You can check Jocelyn Burgardt's Instagram here, she goes by the nickname eternaprimavera21.
Jocelyn Burgardt is very good friends with some of the famous WAGs. She is close to Jorgelina Cardoso, Angel Di Maria's wife. They often go to dinner together.
Jocelyn Burgardt is also very good friends with Marquinhos wife, Carol Cabrino and Keylor Navas wife, Andrea Salas.
Jocelyn Burgardt's net worth is under review at the moment, so stay tuned for further information.
Edinson Cavani's net worth is quite significant. Cavani's net worth is estimated to be over $40 Million. Edinson Cavani's annual salary at Manchester United is £13 Million and his weekly wage is £250,000, making him one of the highest-paid Man United players.
Jocelyn Burgardt's height is around 5 ft 5 in (1.67 m) and her weight is around 55 kg (121 lbs). She has blonde hair and brown eyes. Currently, Jocelyn Burgardt doesn't have tattoos on her body.
Edinson Cavani is a father of three children.
He has two children from his ex-wife Maria Soledad.
His first son, Bautista Cavani, was born in 2011, and his second son Lucas Cavani, was born in 2013.
On May 17, 2019, Jocelyn Burgardt gave birth to Cavani's third child, a daughter, India Cavani.