Bernardo Silva is undoubtedly one of the best midfielders in the Premier League, as he helped Manchester City win many major trophies.
We believe that you are here because you wanted to learn more about his personal life, rather than his professional one.
The Portuguese international has been scoring on and off the pitch, as he has a stunning girlfriend.
Bernardo Silva is one very lucky man, as he is in a relationship with the gorgeous Ines Tomaz.
The couple officially went public in May 2020.
Many reports claim that Bernardo and Ines have been dating several months prior to that, but they somehow managed to keep it a secret.
Silva must have a thing for models, because before he started his relationship with Tomaz, he was in a long-term one with Alicia Verrando, but they separated back in 2018.
Here is Bernardo with Ines.
As we briefly mentioned, Ines Tomaz is actually a model.
She gained popularity when she became Bernardo Silva's girlfriend.
Now let's take a closer look into Ines Tomaz's biography and learn more about her.
Ines Degener Tomaz was born on June 24, 1998, which means that her age is 24.
According to her birthday, Ines' zodiac sign is Cancer.
Ines was born in Lisbon, Portugal, meaning that her nationality is Portuguese, just like Bernardo's.
However, after she started dating the Manchester City star, Ines moved to Manchester, United Kingdom, to live with Silva.
Actually there is almost no information, when it comes to Ines Tomaz's family, as she prefers to keep that to herself.
However, what we do know is that she has one sibling.
Ines has a sister, Mariana, who represented Portugal at Miss Global 2017.
Ines Tomaz works as a model.
Besides that she is also an ambassador for many brands including Tous Jewelry.
The Portuguese beauty has also collaborated with the swimwear brand Drope.
Being a model and especially one who is in a relationship with a famous footballer, definitely brings fame.
Ines is not the exception, she has over 57K followers on Instagram, where she is very active and she is posting sexy pics of her on the daily basis.
You can check Ines Tomaz's Instagram here.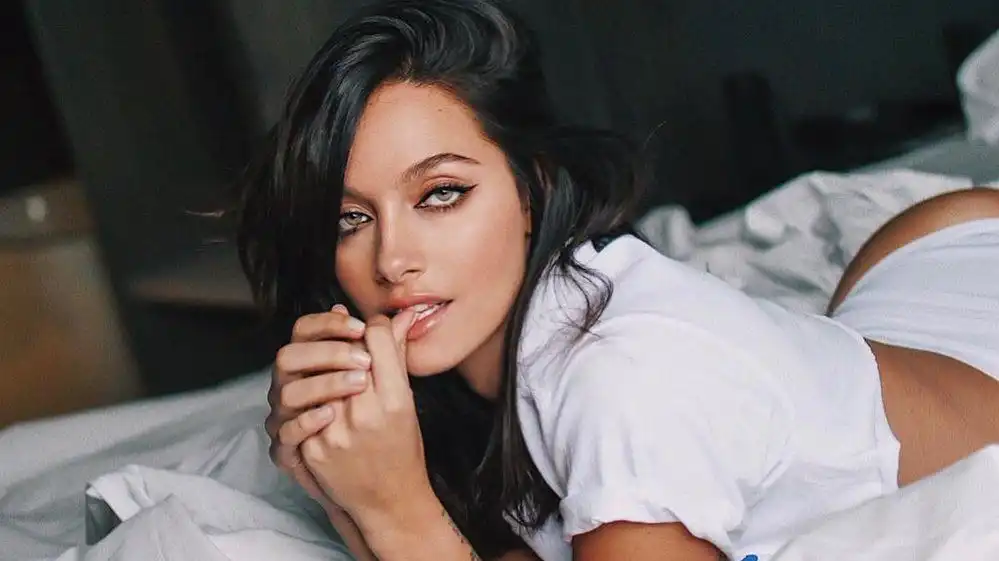 Checkout Paulo Dybala's Hot Girlfriend - Oriana Sabatini
Ines is just an adventure seeker.
She loves to travel to new destinations and whenever she has the opportunity to visit a different country she doesn't hesitate and she grabs it.
The blonde beauty has been all around the world, including Cuba, Sierra Nevada, Ibiza, Rio de Janeiro and Philippines.