Christine Lampard (formerly Bleakley) is one of the most popular WAGs, appearing on some of British TV's most popular shows from Dancing on Ice and The One Show to Lorraine and Loose Women. She is also married to one of the best football players of all time and current Everton manager Frank Lampard - so here's all you need to know about the Northern Irish presenter.
Frank Lampard is one of the most recognizable faces in the football world and he is considered one of the best midfielders in the history of the game. The Englishman has spent most of his career with Chelsea winning the Premier League three times and bringing the Champions League title to London.
From one of the best players Chelsea has ever had, to their coach for two years and now managing Everton, Frank seems to have it all, but adding Christine to his life makes the picture complete.
Frank Lampard is married to Christine Lampard. Frank Lampard and Christine Bleakley met back in 2009 when they were both attending the Mirror's Pride Of Britain Awards.
The Blues legend managed to impress Christine, by telling her that he was a big fan of hers and proving it. When he said that he was watching her show, she asked him who was her guest the night before and Lampard answered her.
The couple started dating soon after they first met and they have been together ever since then. In December 2015, Lampard and Bleakley tied the knot in a lavish wedding ceremony.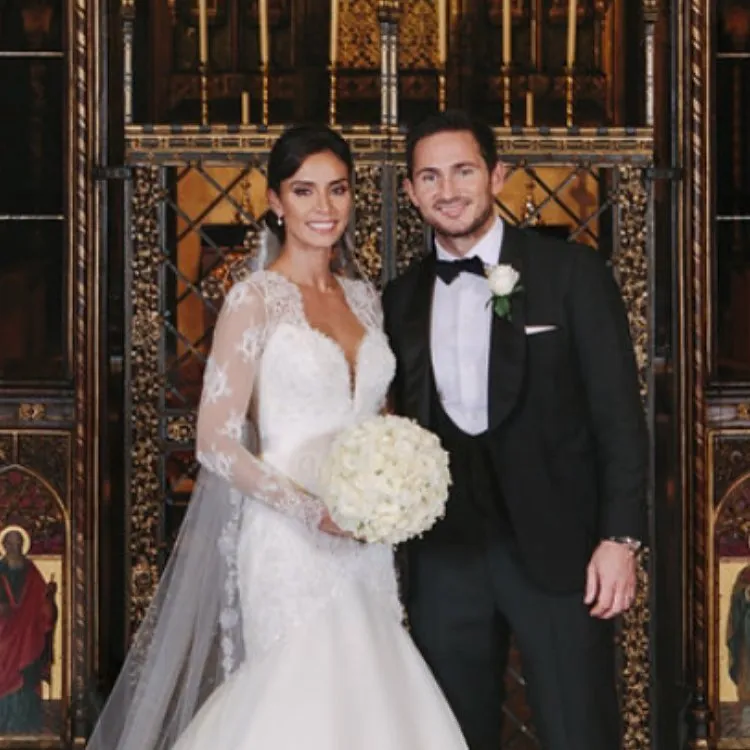 Christine Lampard is a famous broadcaster and she has presented various television programmes such as (2007–2010) and (2010–11) and (2012–14).
Christine Lampard is also known for being Frank Lampard's wife. Now let's take a closer look into Christine Lampard's biography and learn everything there is to know about her.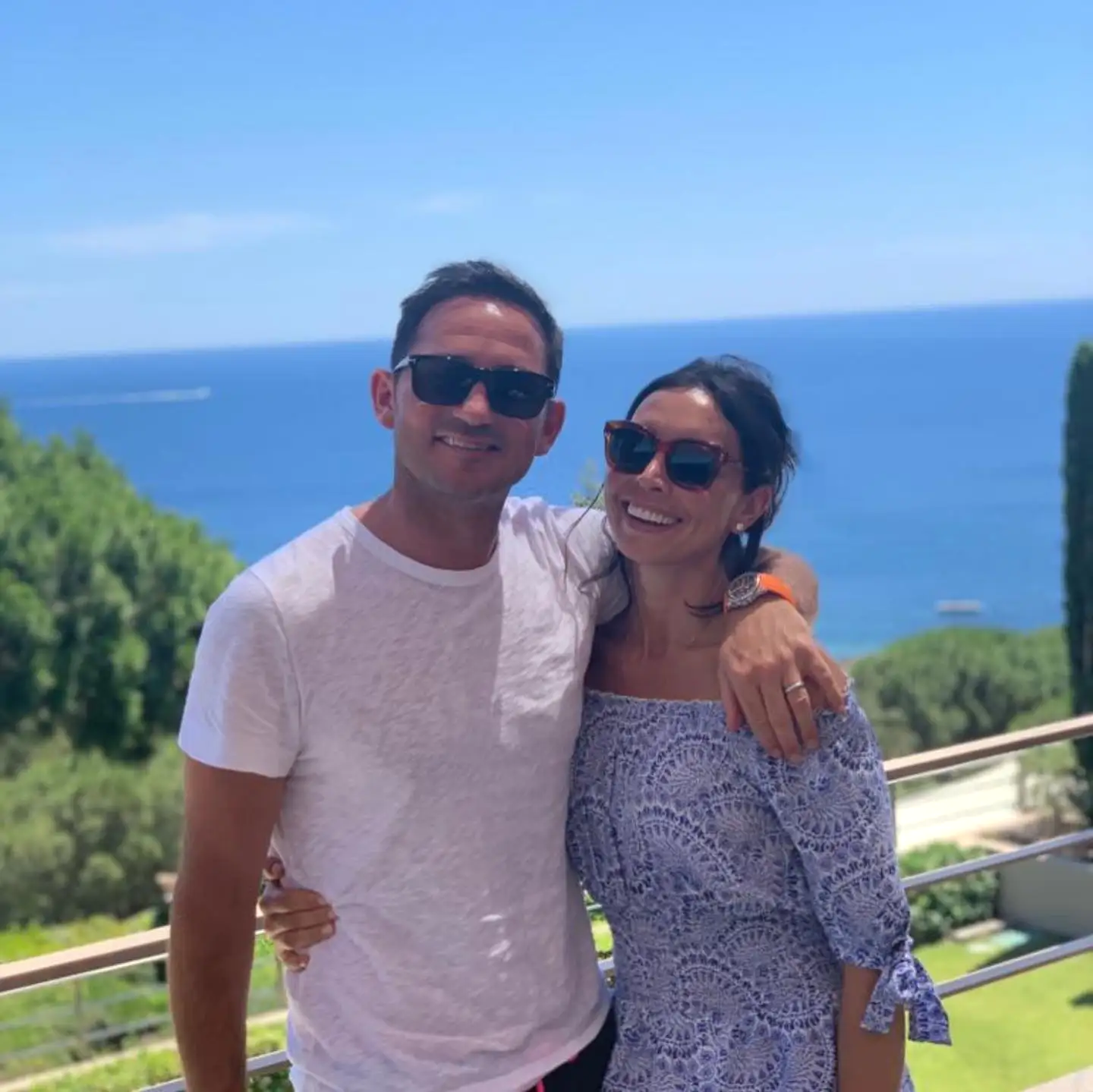 Christine Lampard was born on February 2, 1979, so her age is 43. Christine is one year younger than Frank Lampard, who was born on June 20, 1978.
According to her date of birth, Christine's zodiac sign is Aquarius, which means that she is a very independent and progressive person. People born under the sign of Aquarius are known for their creativity and desire to move forward in life.
Christine Lampard was born in Newtownards, Northern Ireland, meaning that her nationality is Northern Irish. Since Christine lives in Liverpool she has British citizenship.
Christine is the daughter of Frederick Bleakley (her father) and Mina Bleakley (her mother).
Christine has one sibling, a younger sister, Nicola. She is very private about her personal life and doesn't share much information regarding her family.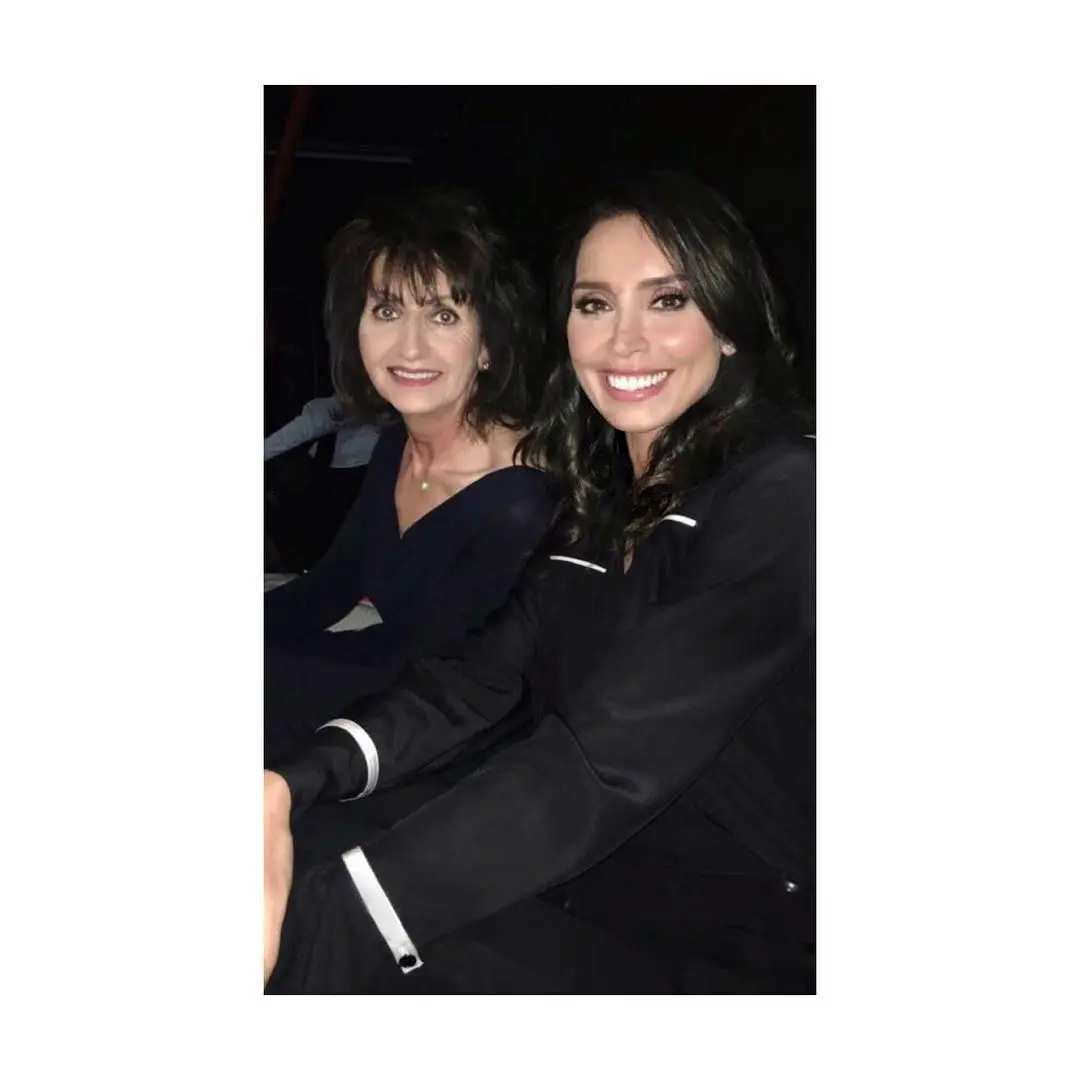 Christine Lampard is not only very beautiful, but she also has brains. Christine Lampard completed her education in Northern Ireland.
Christine Lampard studied at Bloomfield Collegiate School in Ballyhackamore, Belfast.
Christine also studied for a politics degree at Queen's University, Belfast.
Christine Lampard's job is as a broadcaster. She started her television career as a runner and then trained to become a floor manager, while she was still studying.
While Christine was still at Queen's University, she worked for BBC NI.
Christine had her big break with the TV programme which she was presenting alongside Adrian Chiles. Ever since then Christine has presented and before becoming a presenter for the lunchtime chat show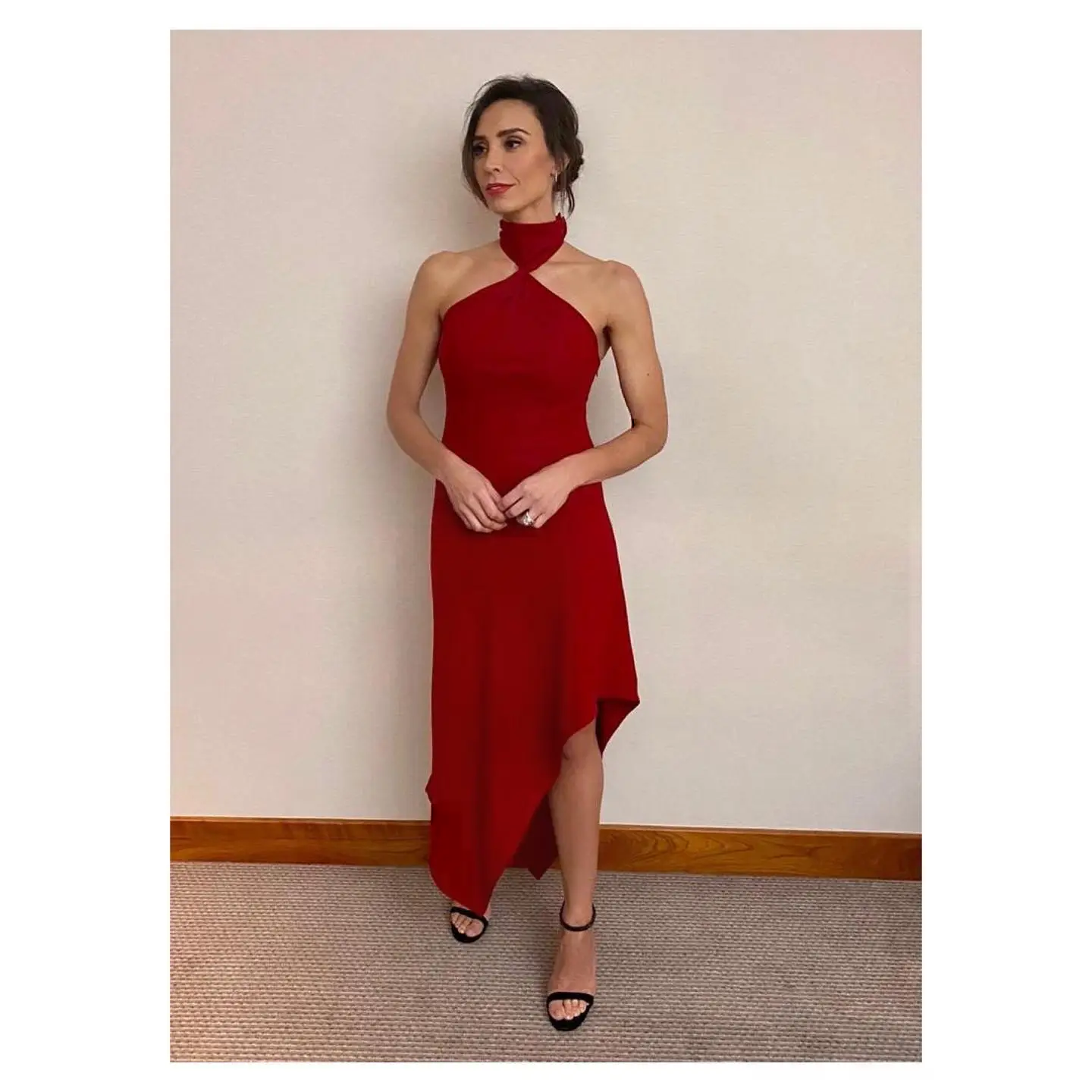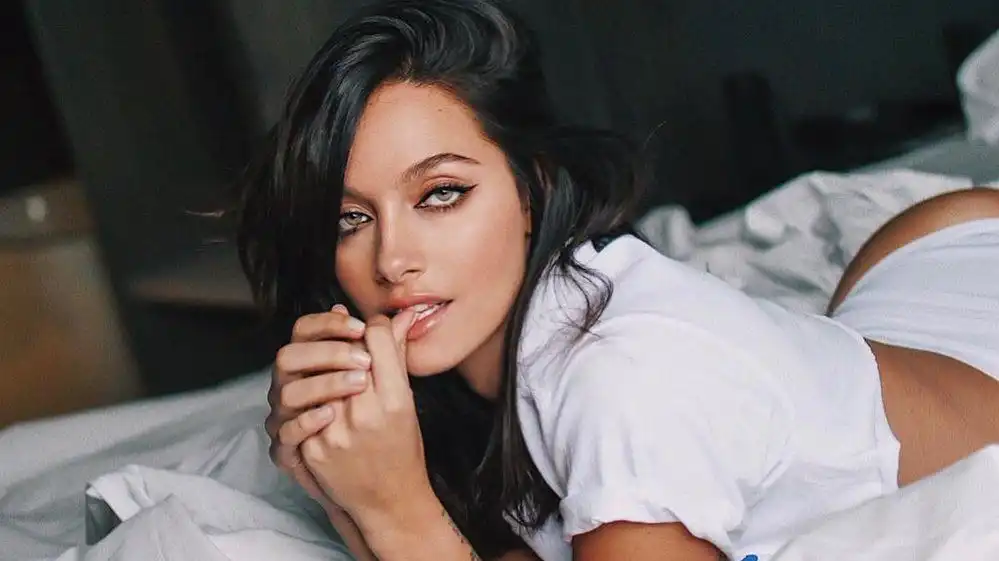 Checkout Paulo Dybala's Hot Girlfriend - Oriana Sabatini
Christine Lampard is very wealthy as her net worth is estimated to be around £6 million.
Frank Lampard's net worth is roughly $90 million. He made most of his fortune from his career as a football player and now he earns a lot of money being a manager.
Christine is one of the most popular WAGs, being a real star on Instagram. She has gained thousands of followers.
She has over 616K followers on Instagram. You can check Christine Lampard's Instagram profile here, she goes by the nickname @christinelampard.
Christine is also very popular on Twitter with more than 462K followers. You can check Christine Lampard's Twitter here.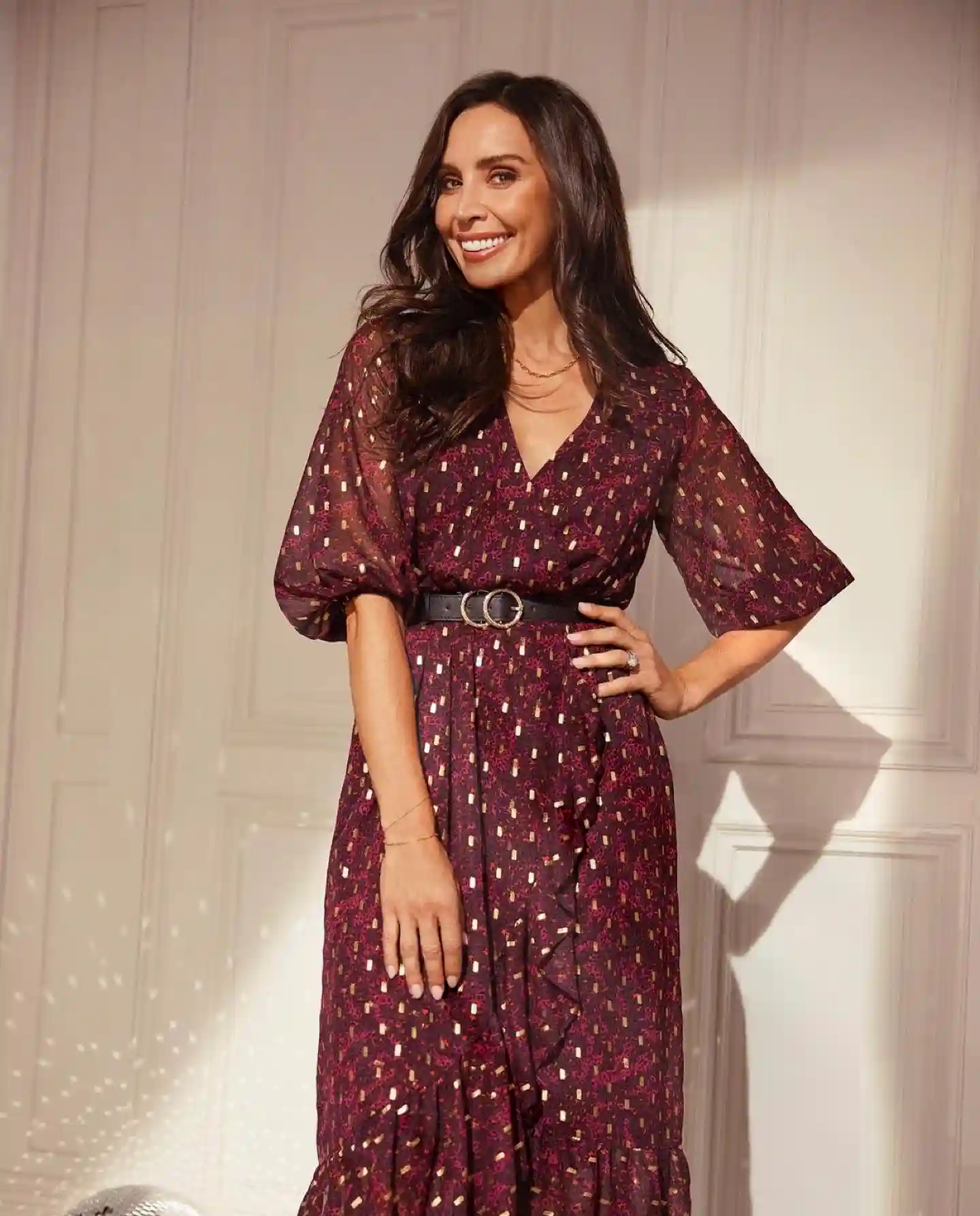 Christine and Frank have two children together, but Lampard is a father of two daughters from a previous relationship.
Frank Lampard's first daughter, Luna Lampard, was born on August 22, 2005, and her mother is the Spanish model Elen Rivas, who was Frank's fiancee at the time.
On May 20, 2007, Elen gave birth to Lampard's second daughter, Isla Lampard.
On September 21, 2018, Christine Lampard gave birth to a baby girl, Patricia Charlotte Lampard. In January 2021, the happy couple announced that they were expecting their second and Lampard's, fourth child. On 15 March 2021, it was announced that they had a baby boy, who they named Freddie Lampard.