Meet the stunning Lucia Loi, the girlfriend of the Manchester United star Marcus Rashford. In this article we are going to tell you all kinds of interesting facts about this stunning beauty, so read along!
Marcus Rashford has been phenomenal and he managed to impress the world with his style of play for Man United. Rashford made his debut for the Red Devils when he was very young and since then he developed into one of the best youngsters in the world.
Despite his career being worth analyzing more, we decided to take a closer look into his personal life, because Rashford is very private about it. Here you will find everything about Marcus' girlfriend, so let's begin.
Marcus Rashford is in a long-term relationship with the beauty Lucia Loi. Reports claim that Rashford and Loi have been dating since 2016.
They both prefer to maintain a low profile, and they don't usually share pictures of each other on their social media profiles. Lucia and Marcus met while they were both still teenagers, as they both come from the same town in England.
Lucia loves hanging out with Rashford's parents and is often caught by paparazzi.
The world first learnt about Lucia on the World Cup 2018, when she was seen cheering her boyfriend from the crowd and later they were seen kissing.
Lucia Loi is mostly known for being the girlfriend of the Manchester United star Marcus Rashford.
Lucia is also a PR account executive for the Manchester-based PR company, Sugar.
Now let's take a closer look into Lucia Loi's biography and learn more about her.
Lucia Loi was born on November 23, 1997, so her age is 24.
According to her birthday, Lucia Loi's zodiac sign is Sagittarius, which means that she is an adventurous, positive and direct person. Usually people born under the sign of Sagittarius love to spend time with intelligent people, they are also very stubborn and will not give up anything.
Lucia Loi was born in Manchester, England, meaning that her nationality is British.
Lucia Loi is the daughter of Vicky Loi, who is her mother. Unfortunately there is no information regarding Lucia Loi's father, so we know very little about him.
Lucia's mum has Italian roots and Lucia is an Italian descent. Loi has family in Italy and she visits them whenever she can.
Lucia Loi has one sibling, a brother, Alex Loi.
Lucia Loi attended Ashton on Mersey High School and graduated from there in 2014. Lucia was an excellent student.
Right after her graduation, Lucia enrolled in university. Loi studied for a bachelor's degree in Advertising and Brand Marketing at Manchester Metropolitan University.
Lucia Loi works for the Manchester-based PR company, Sugar.
Lucia's job is as a PR account executive. According to her work bio Lucia loves "fitness, art and cooking" and also "enjoys travelling".
Many believe that it is time for Lucia to open her own agency as she has the right qualities for that.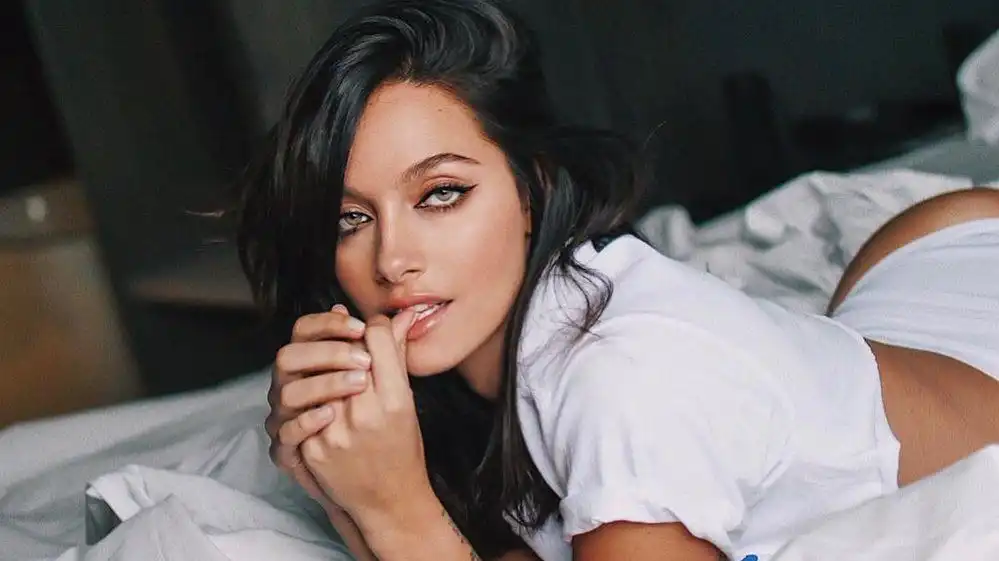 Checkout Paulo Dybala's Hot Girlfriend - Oriana Sabatini
Lucia Loi's net worth is estimated to be around $250,000. Her boyfriend's net worth is significantly larger.
Marcus Rashford's net worth is estimated to be over $80 Million, making him one of the richest young players. Rashford earns £300,000 per week and his annual salary is over £10.4 million.
Rashford on the other hand prefers to use his money for helping others and he is part of many charities.
Lucia Loi is very popular on social media. She has gained over 40K followers on Instagram.
On Insta Lucia posts pictures of her latest adventures and lovely snaps with her friends. You can check Lucia Loi's Instagram here.
Lucia Loi's height is 5ft4inch (162 cm) and her weight is around 52 kg.
Lucia loves taking care of her body that's why she is training regularly and she is on a healthy diet. Lucia also loves to take time off to relax and enjoy her solitude.