Ilaria D'Amico is the stunning long-term partner of the Juventus legend, Gianluigi Buffon. In the following article you will learn many interesting facts about Ilaria D'Amico, including her biography, education, career and so much more. So follow along in order not to miss anything important.
Gigi Buffon is one of the most famous goalkeepers of all time. He is considered to be the best goalkeeper that ever stood between the posts. Buffon is a living legend and one of the most famous Juventus players of all time. He has won the Serie A title 10 times with the Old Lady. Buffon had an amazing career with Juventus, but in 2021 he decided to try a new challenge and he joined his boy club Parma. Gigi had some difficulties in his personal life, but luckily he found the right woman for him.
Gigi Buffon is in a long-term relationship with the stunning Italian woman, Ilaria D'Amico. They have been together since 2014 and they are happier than ever.
Buffon was previously married to his long-term girlfriend Alena Šeredová. They first started dating in 2005 and in 2011 they tied the knot. After only three years of their marriage, Buffon filed for divorce.
But it wasn't long before he found a new love interest. A few months after his divorce he started dating Ilaria. The couple got engaged in 2017. Many thought that Ilaria D'Amico is Gianluigi Buffon's wife, but they are still planning and arranging things around their big day.
Ilaria D'Amico is a renowned TV presenter and a journalist. She is also known for being the long-term partner of Gigi Buffon. llaria is used to the public attention and she is one of the most classy women.
Now let's take a closer look into Ilaria D'Amico's biography and learn some interesting facts about her.
Ilaria D'Amico was born on August 30, 1973, so her age is 49. Ilaria is five years older than Gigi.
According to her birthday, Ilaria D'Amico's zodiac sign is Virgo, which means that she is a hardworking, reliable and honest person. Usually people born under the sign of Virgo are very helpful, but at the same time they can be critical.
Ilaria D'Amico was born in Rome, Italy, meaning that her nationality is Italian.
Ilaria D'Amico has not disclosed any information about her parents. Apparently her mother and her father did an amazing job raising her. There is no official information if her parents are still alive. There are also no details around Ilaria D'Amico's siblings. It is known that she had a sister, Catia, but sadly she passed away.
Ilaria D'Amico has not disclosed any specific information about her education. She graduated high school in her hometown in Italy and she was one of the best students in her class. Right after her graduation she enrolled in Sapienza University of Rome, where she studied Public Affairs and Law. She graduated successfully from university and she chose to pursue a career in journalism.
Ilaria D'Amico is a commentator and television host on Italian television. She is also an actress. Ilaria is mostly known for her work on shows that are mainly related to football. She worked for Sky Sports for several years. In 2018, she left Italian Sky Sport. Later she explained why she left Sky and the main reason was that she lost her sister, Catia. D'Amico said "I had wanted to change for a while, Catia gave me the push to really do it. When I was touring hospitals with her, I felt the urge to deal with service issues, to go back to telling what we are today. So when the proposal for Sky everything took shape for a prime time event."
"I closed a long career chapter, I lived 23 years of sports journalism and I made all possible experiences and in the best places to do them. I learned the trade in Rai with important masters, I made Champions, and then the great adventure on Sky: with colleagues we made a revolution.
"It was my comfort zone, I could have continued another twenty years but I had no challenges to relaunch."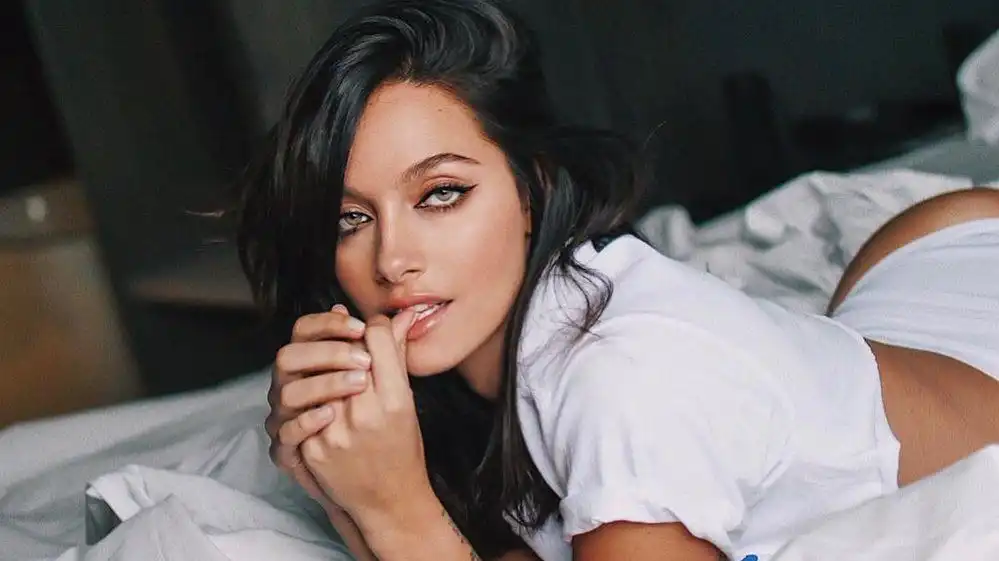 Checkout Paulo Dybala's Hot Girlfriend - Oriana Sabatini
Ilaria D'Amico's net worth is estimated to be over $2 Million. She made most of her wealth during her time with Sky Sports. Ilaria is a very good journalist and many televisions want to sign her.
Gianluigi Buffon'e net worth is estimated to be over $25 Million. Buffon's annual salary is $1.5 Million and his weekly wage is $28,846.
Ilaria D'Amico is very popular on social media. She is not one of the most active WAGs on Instagram, but still the fans love her. She shows nothing but class in her Insta posts. Ilaria uploads mostly pictures of herself and lovely snaps of her family.
You can check Ilaria D'Amico's official Instagram profile here, she goes by the nickname @ilariadamico_real.
Ilaria D'Amico was in a long-term relationship with the entrepreneur and a real estate developer, Rocco Attisani. They had been married for many years and they even have a child together. Right after she ended her relationship with Rocco, Ilaria started dating Gigi Buffon. After her separation from Attisani, Ilaria got full custody of her son, Pietro Rocco Attisani.
Ilaria D'Amico's height is 5 ft 9 inch (175 cm) and her weight is around 60-65 kg. Ilaria has dark hair and dark eyes. She does not have tattoos from what we've seen. Ilaria is in great shape and she takes great care of her body. She trains regularly and she is on a balanced diet. Ilaria D'Amico's other body measurements are not available.
Ilaria D'Amico and Gigi Buffon have one child together. In 2015, only a year after they started dating, Buffon and D'Amico announced that they are expecting their first child together.
Ilaria has a son, Pietro, from her marriage to Rocco Attisani. Buffon also has two children from his marriage to Alena Šeredová. In 2007, Alena gave birth to Buffon's first son, Louis Thomas (named after Buffon's idol Thomas N'Kono). In 2009, Alena gave birth to the couple's second son, David Lee (named after Van Halen singer David Lee Roth).
In 2016, Ilaria D'Amico gave birth to Buffon's third son Leopoldo Mattia.