Sandra Evra is the stunning wife of the former Manchester United and France star and captain, Patrice Evra.
Patrice Evra's wife, Sandra has always tried to avoid the spotlight in any way and remain focused on her children. but things between her and Patrice got pretty ugly in 2020 and they were all over the news.
To be more precise Sandra is Patrice's ex-wife, after over two decades of being together.
Patrice Evra was married to his childhood sweetheart, Sandra Evra for many years.
The couple first started dating when they were still in high school and they have been inseparable since then.
On July 7, 2007, Patrice and Sandra tied the knot in a lavish wedding ceremony, attended by their friends and families.
But things eventually started to break off after the first scandal that Patrice had cheated on Sandra.
In 2010, three years after their marriage Patrice was accused that he cheated on Sandra with Danielle Silvester.
In 2013, Evra bedded Playboy model Carla Howe in his hotel room in Paris, but Sandra forgave him that.
In 2020, she couldn't swallow that Patrice had an affair with the Dutch model, Margaux Alexandra.
Patrice told Sandra that he was going on a 15-day work trip, but he never came back home and after almost a month the Manchester United star filed for divorce through a solicitor.
At that time, Sandra knew that everything was over, as Margaux uploaded a picture of her gym session from the home gym of Evra in London.
Sandra Evra is mostly known for being the wife of the famous Manchester United, West Ham United and France star, Patrice Evra.
Sandra is very private about her personal life and she tries to keep herself away from the spotlight, but here's what we decided to take a closer look into Sandra Evra's biography and tell you more about her.
Sandra Evra was born on October 31, 1981, so her age is 41.
According to her birthday, Sandra's zodiac sign is Scorpio, which means that she is a very ambitious and passionate person.
Usually people born under the sign of Scorpio strive for success, which explains why the are dissatisfied with anything other than being the best.
Sandra Evra was born in Les Ulis, France, meaning that her nationality is French.
Sandra Evra's family is under review at the moment, so stay tuned for further information.
Sandra has not disclosed any information regarding her parents or siblings.
As far as we know Sandra has graduated from the same high school as Patrice Evra.
She dropped out of college to follow her partner in Monaco, when she played for the football team.
Sandra Evra has told The Sun that Patrice did not allow her to work as it was ''embarrassing", so we can just assume that Sandra does not have a job at the moment.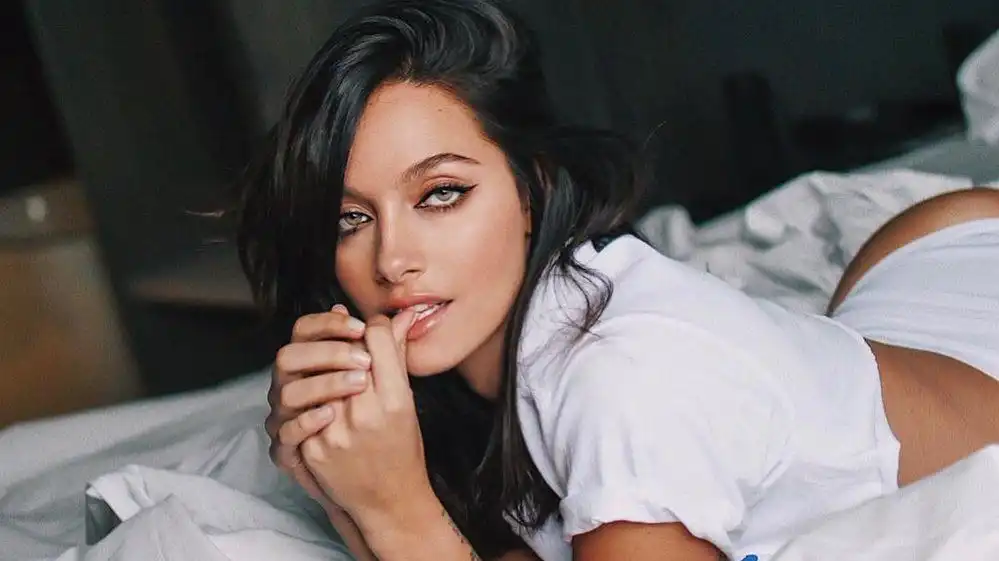 Checkout Paulo Dybala's Hot Girlfriend - Oriana Sabatini
Sandra Evra's net worth is under review at the moment, so stay tuned for more information.
Patrice Evra's net worth on the other hand is very significant as it is estimated to be over $10.5 Million.
Sandra Evra has never been one of the most active WAGs on social media, until recent year.
She has gained over 3K followers on Instagram, where she mainly posts pictures of herself or lovely snaps of her two children.
You can check Sandra Evra's Instagram profile here.
Sandra and Patrice had been together for over 25 years and of course they have two children.
On September 27, 2005, Sandra gave birth to the couple's first child, a son named Lenny Evra.
On August 6, 2013, after being pregnant for the second time, Sandra gave birth to Patrice Evra's daughter, Moana Evra.
No matter that Patrice was unfaithful to Sandra not once or twice, she remained very supportive.
She was always there for him to root for him from the crowd.
Sandra was seen many times watching her husband from the sidelines and when he was still playing for the French national team she was wearing her France shirt to show her support.