Veronique Zidane is the stunning wife of the Real Madrid manager, Zinedine Zidane. Veronique is a very classy woman, who knows how to get what she wants. In this article you will learn everything there is to know about Veronique Zidane. Read on to find many interesting facts about Zinedine Zidane's wife.
Zinedine Zidane is undoubtedly one of the greatest midfielders in football's history. He has managed to accomplish many great things during his professional career. Zidane is also one of the most successful football managers, winning three Champions League titles in a row with Real Madrid. Despite achieving a lot in his career we decided to take a closer look into his personal life.
Here you will find all the information you need on Zidane's wife and some interesting facts about her, so let's begin.
Zinedine Zidane is married to the beautiful Veronique Zidane. Their love story began when Zinedine was just 17-year-old.
Zidane and Veronique met in Cannesand it was love at first sight. The couple started to date and after many years of dating, in 1994, they finally got married.
Their wedding ceremony took place on May 28, 1994, in Bordeaux.
Veronique is a former professional dancer. Veronique Zidane is mostly known for being the wife of the Real Madrid legend Zinedine Zidane.
Now let's take a closer look into Veronique Zidane's biography and learn everything there is to know about her.
Véronique Zidane (born as Véronique Fernández Lentisco) was born on November 10, 1971, which means that her age is 50.
According to her date of birth, Veronique's zodiac sign is Scorpio, which means that she is a very brave and passionate person. Usually, people born under the sign of Scorpio are true friends and you can always count on them.
Véronique Zidane was born in Rodez, France, meaning that her nationality is French, such as her husband's.
Despite her nationality being French, Veronique also has Spanish roots, too. Her parents, Antonio Fernández Lentisco and Ana Ramírez Martínez, are originally from Andalusia.
Veronique has one sibling, a sister, with whom she grew up and they are very close.
Veronique Zidane has graduated high school in her home town in France.
After her graduation, Veronique enrolled in college. Veronique enrolled in college with biology in Toulouse in 1988, but she dropped out to pursue a dancing career.
The following year Veronique started to visit Rosella Hightower Dance School in Cannes.
Zidane's wife just loves to dance. Veronique had a passion for dancing from a young age.
Despite Veronique not being a fan of football, she sacrificed her dreams of a professional career as a dancer to accompany Zidane wherever he goes.
That's what we call a great wife - someone that's always behind your back, supporting you no matter what.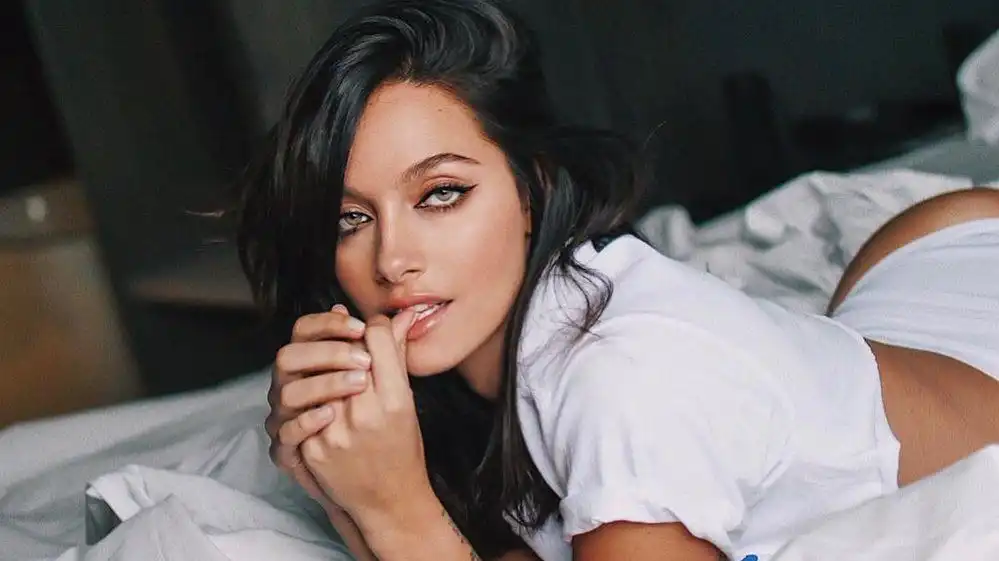 Checkout Paulo Dybala's Hot Girlfriend - Oriana Sabatini
Veronique Zidane's net worth is estimated to be over $1.5 Million.
Zinedine Zidanes' net worth on the other hand is way bigger than hers. Zinedine Zidane's net worth is estimated to be over $120 Million, making him one of the richest football managers.
Zidane's annual salary is around $14 Million.
Veronique is not the typical WAG. She prefers to stay away from the spotlight and she keeps a low profile on social media.
We found her Instagram account, but she has set her profile to private.
You can check Veronique Zidane's Instagram here, she goes by the nickname @verozf5.
Veronique Zidane's height is 5 ft 4 in (1.65 cm) and her weight is 55 kg (121 lbs). She has brown hair and brown eyes. Currently, Veronique Zidane doesn't have tattoos on her body.
Veronique Zidane has managed to maintain her body perfectly fit. She works out regularly and most importantly she is eating as healthier as she can. Veronique is following a vegetarian diet.
Zidane and his wife are practising yoga daily, which also helps to have a great physique.
Veronique Zidane and Zinedine Zidane have four children together. They have four sons. Soon after Zidane and Veronique got married, they welcomed their first child.
On March 24, 1995, Veronique gave birth to Enzo Alan Zidane Fernández. Three years later, on May 13, 1998, the family welcomed their second son, Luca Zidane Fernández.
On May 18, 2002, Theo Zidane Fernández was born, and on December 26, 2005, they welcomed Elyaz Zidane Fernández.
All four sons of the couple followed his father's path and they all trained in Real Madrid's youth academy.
Enzo is currently playing for CF Rayo Majadahonda, as a midfielder, while Luca is playing for Real Madrid and is the fourth-choice goalkeeper.