Dejan Kulusevski is one very lucky man to have a girlfriend who, like him, shares a great passion for football, because Eldina Ahmic is also a football player. In this article you will learn everything there is to know about Eldina Vanessa Ahmic such as her birthday, zodiac sign, profession and so much more. Read on to find out more about Dejan Julusevski's girlfriend.
Dejan Kulusevski is a professional footballer, who currently plays for the Premier League club Tottenham Hotspur, on loan from the Serie A giants Juventus, and the Sweden national team. Kulusevski is considered one of the most promising young players. The Sweden international is mostly known for his acceleration, speed, stamina, and his ability to switch the play or provide assists and through balls to teammates.
Kulusevski is in love with the footballer Eldina Ahmic, the captain of Brommapojkarna, which is a football team from Stockholm.
Dejan Kulusevski is in a long-term relationship with the stunning Eldina Vanessa Ahmic. Dejan and Eldina started dating in 2020 when he was still playing on loan for Parma.
Kulusevski and Eldina don't like to expose their relationship too much, but Eldina couldn't hide her happiness that Kulusevski is now playing for one of the biggest clubs in Europe.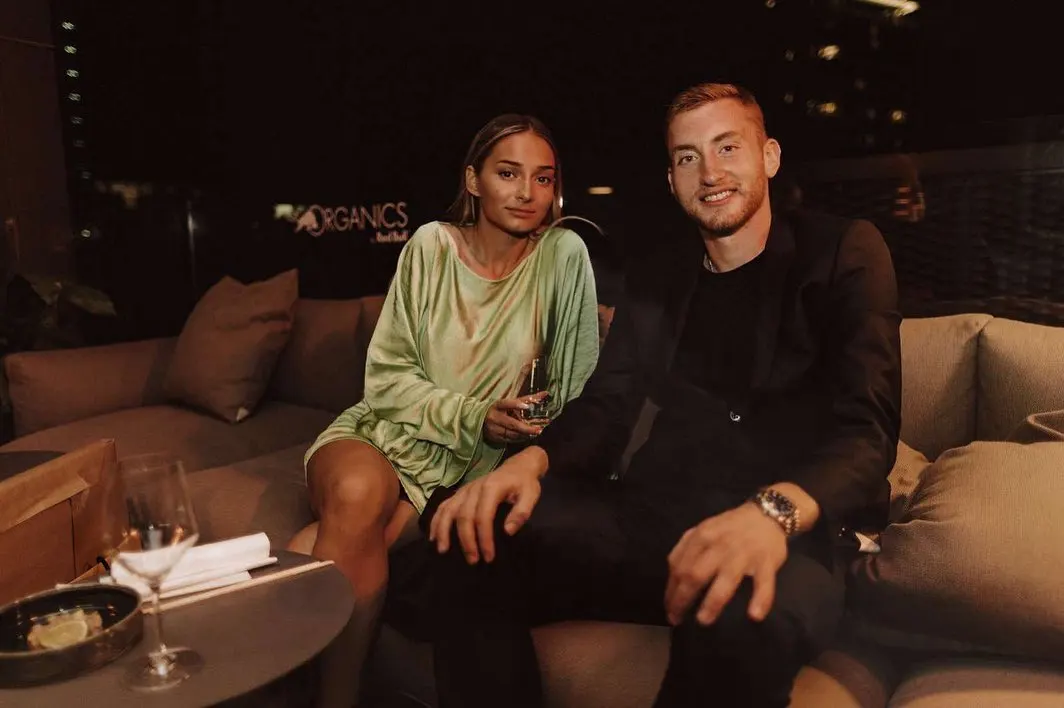 Eldina Ahmic is a Bosnian football player, who is currently playing for Brommapojkarna. Eldina is also famous for being the long-term partner of the Tottenham and Juventus player Dejan Kulusevski.
Now, let's take a closer look into Eldina Ahmic's biography and learn everything there is to know about her.
Eldina Ahmic was born on August 21, 1994, so her age is 28. Eldina Ahmic is six years older than her boyfriend Dejan Kulusevski, who was born on April 25, 2000.
According to her birthday, Eldina Ahmic's zodiac sign is Leo, which means that she is a very loyal and honest person. Usually, people born under the sign of Leo are known for their great leadership qualities and their generosity. They are very ambitious and are born leaders.
Eldina Ahmic was born in Stockholm, Sweden, but she comes from a Bosnian-Herzegovinian family. Eldina Ahmic's nationality is Bosnian.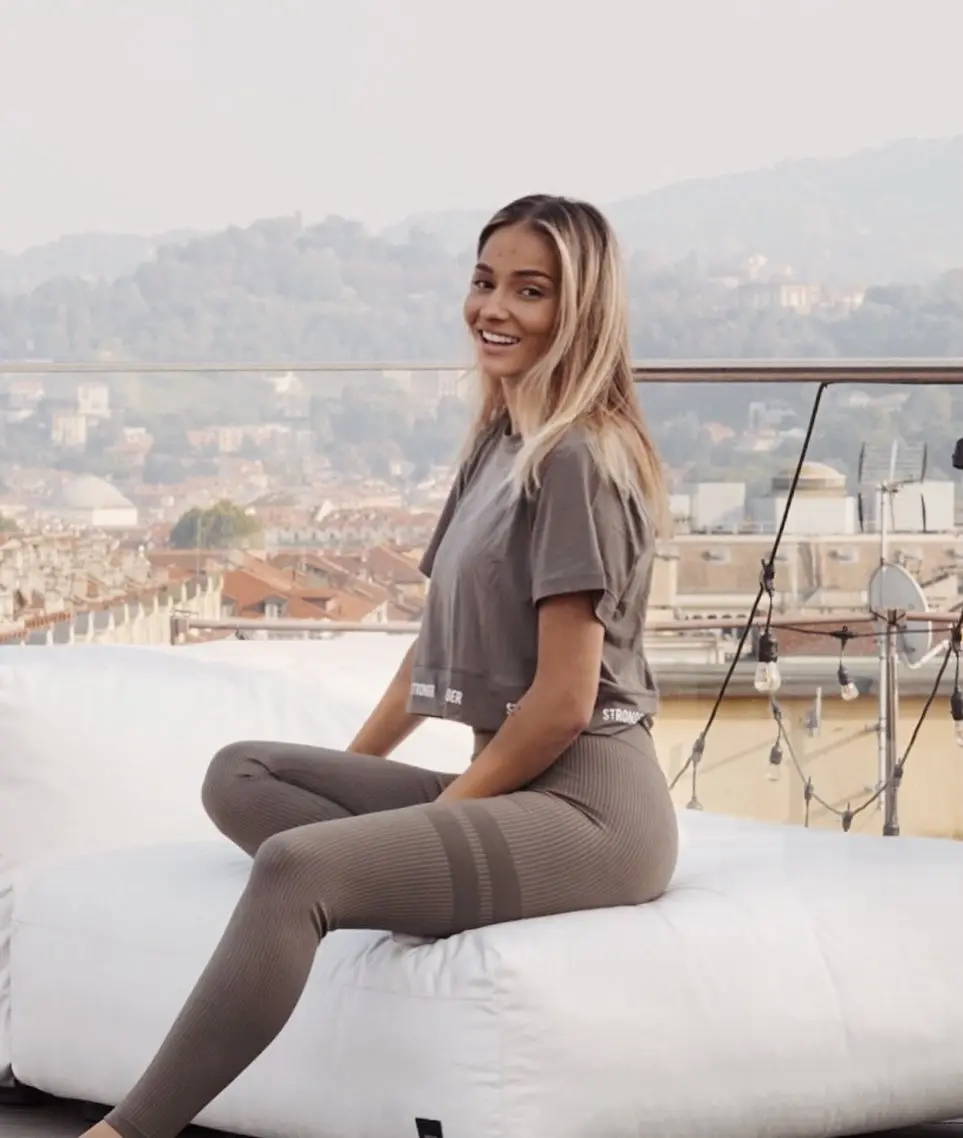 Eldina Ahmic is very private when it comes to her personal life and she hasn't shared any information about her childhood. It is unknown who her parents are. Her mother and her father come from Bosnia and Herzegovina.
It is also unknown if Eldina has siblings or if she is an only child. She hasn't shared any information about whether she has brothers and sisters.
Eldina Ahmic completed her education in Sweden. After graduating from high school Eldina Ahmic decided to pursue her career as a professional football player and she didn't go to university.
Eldina Ahmic is a professional football player, who currently plays as a midfielder for IF Brommapojkarna and she wears the number 10 shirt. Eldina started her career when she was a little girl, as she always had a passion for football.
In 2013, she signed her first professional contract with AIK. The Bosnian footballer played for her youth club for four years before joining IF Brommapojkarna in 2017.
An interesting fact is that Dejan Kulusevski also comes from IF Brommapojkarna, where he started his youth career.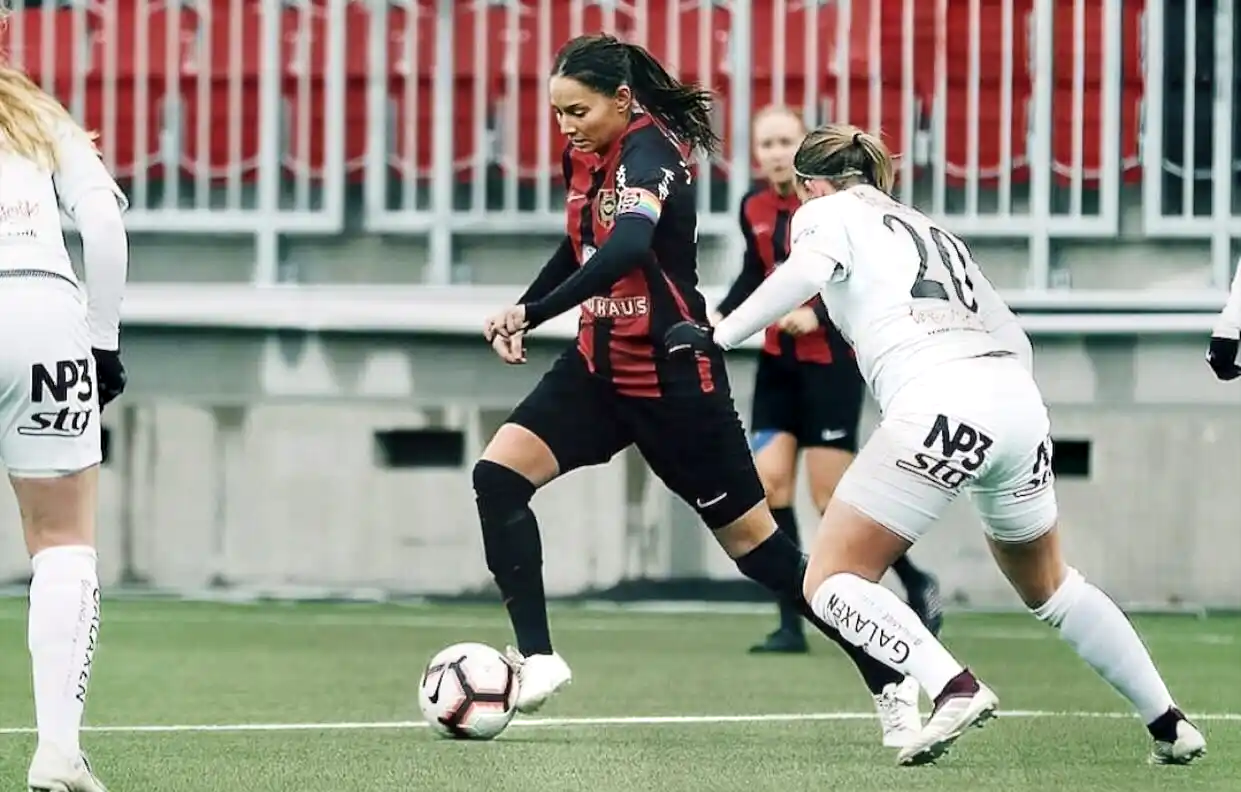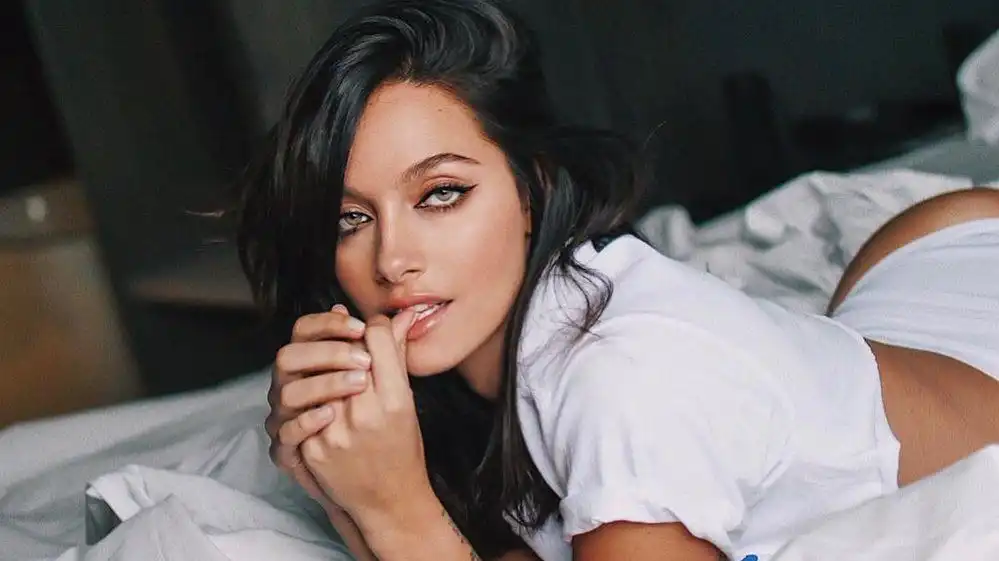 Checkout Paulo Dybala's Hot Girlfriend - Oriana Sabatini
Eldina Ahmic's net worth is estimated to be roughly $1 Million. She made most of her wealth from her career as s professional football player.
Dejan Kulusevski's net worth is also roughly $1 Million. Kulusevski's annual salary at Tottenham is £5 720 000 and he earns £110,000 per week.
Eldina Ahmic is quite popular on social media. She has gained over 14K followers on Instagram, where she is very active.
Eldina posts mainly pictures of herself and lovely snaps with Dejan. She also posts photos with Matthijs de Ligt's girlfriend, AnneKee Molenaar, as they are very good friends. You also can find videos in which Alvaro Morata appears.
You can check Eldina Ahmic's Instagram here, she goes by the nickname @eldinaahmic.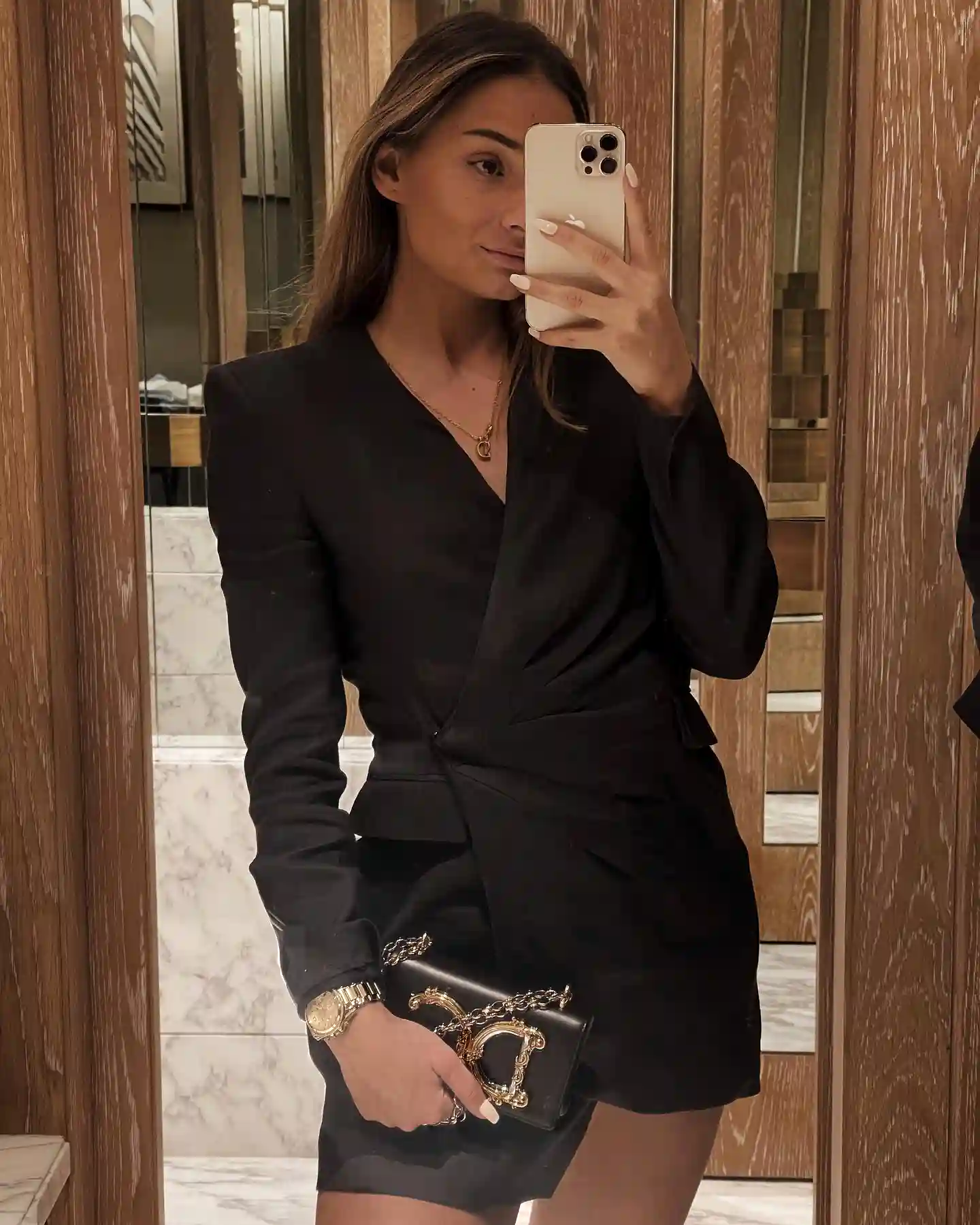 Eldina Ahmic's height is 5 ft 7 in (1.70 m) and her weight is 58 kg (127.87 lbs). Eldina has blonde hair and brown eyes. Currently, Eldina Ahmic doesn't have tattoos on her body.
| | |
| --- | --- |
| Full Name | Eldina Vanessa Ahmic |
| Date of Birth | August 21, 1994 |
| Age | 29 |
| Zodiac Sign | Leo |
| Birthplace | Stockholm, Sweden |
| Nationality | Bosnian |
| Religion | Christianity |
| Job | Football player |
| Net Worth | $1 Million |
| Husband/Boyfriend | Dejan Kulusevski |
| Children | None |
| Parents | N/A |
| Siblings | N/A |
| Body Measurements | N/A |
| Height | 1.70 m (5 ft 7 in) |
| Weight | 58 kg (127.87 lbs) |
| Hair Color | Blonde |
| Eye Color | Brown |
| Tattoos | None |
| Instagram | @eldinaahmic |