Josephine Siw Nielsen is the stunning wife of the Tottenham Hotspur midfielder, Pierre-Emile Hojbjerg.
Pierre-Emile Höjbjerg was one of the key players for Southampton before he decided that it is time for a change and he moved to North London to play for Tottenham.
Pierre-Emile Hojbjerg was born on August 5, 1995 and he started his professional football career with the shirt of Bayern Munich II. The Dane started to play for Bayern Munich in 2013, but after just three years he decided that to get more play time he needed to move, so he did.
Despite Pierre-Emile Højbjerg's career being worth exploring, we decided to take a closer look into his personal life and learn more about his gorgeous wife, who has been with him and supported him since day one.
Pierre-Emile Hojbjerg is married to the beautiful Josephine Siw Nielsen.
The couple have been together for many years, as they started their relationship in late 2015.
Many believe that Josephine is Pierre-Emile Hojbjerg's girlfriend, but that' simply not true, as Hojbjerg and Siw tied the knot in a private wedding ceremony in 2019.
Their wedding was attended by their families and closest friends, but of course Hojbjerg invited some of his teammates.
Josephine Siw Nielsen is mostly known for being the wife of the famous midfielder, Pierre-Emile Hojbjerg.
Josephine is very private about her personal life and she tries to avoid the spotlight as much as possible.
Now, let's take a closer look into Josephine Siw Nielsen's biography and learn more about her.
Josephine Siw Nielsen was born on June 29, 1995, so her age is 27.
According to her birthday, Josephine's zodiac sign is Cancer, which means that she must be a very sensitive person.
People born under the sign of Cancer are usually very emotional, but they always try to help others, which makes them very good friends.
Josephine was born in Denmark, meaning that her nationality is Danish, such as her husband's.
Josephine Siw Nielsen's family is under review at the moment, so stay tuned for more information.
Josephine Siw has not disclosed any information regarding her parents or whether she has siblings or not.
As we already mentioned, Josephine is very private about her personal life and she prefers not to share any info with the media.
Josephine has attended Asminderød Skole and as soon as she graduated from high school she enrolled in university.
Josephine went to Espergærde Gymnasium og HF, where she studied English, Social Studies & Psychology.
In 2014, she enrolled in Copenhagen Business School, where she graduated in 2017 with a degree in European Business.
Josephine Siw used to work as an Assistant at EDC-gruppen a/s.
In 2016, Jospehine started to work as an Executive Assistant at MM Properties ApS, but after just a year she quit due to her pregnancy.
Now, we don't have any information about Josephine Siw's job.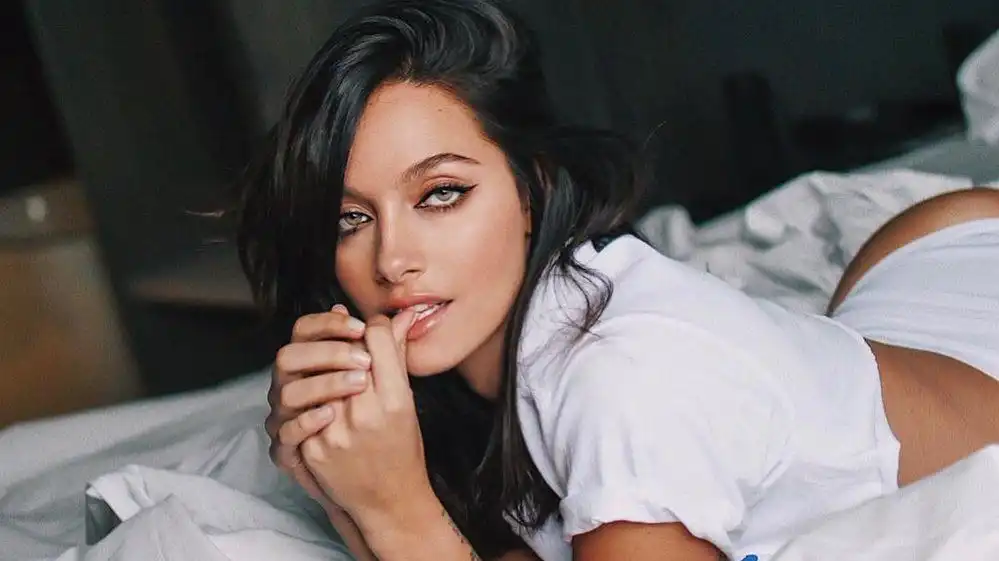 Checkout Paulo Dybala's Hot Girlfriend - Oriana Sabatini
Josephine Siw's net worth is under review at the moment, so stay tuned for further info.
However, we do know Pierre-Emile Hojbjerg's net worth and we were surprised by the numbers.
Pierre-Emile Hojbjerg's net worth is estimated to be over €14.7 Million.
Josephine is not the typical WAG, who has thousands of followers and shares every moment of her life with the audience.
Josephine is completely focused on her children, so she doesn't spend so much time on social media.
However, Josephine does have an Instagram account, but she has set it to private.
You still can check Josephine Siw Nielsen's Instagram account here if you like.
Josephine is also active on Facebook, so you can check Josephine Siw's Facebook here.
Josephine Siw and Pierre-Emile Hojbjerg have two lovely children together.
In 2017, Josephine gave birth to Hojbjerg's daughter, Rosa Hojbjerg.
Three years later, in 2020, the couple welcomed their second child, this time a boy, Theo Hojbjerg.