Davinson Sanchez is married to the Colombian beauty Daniela Reina.
Davinson Sánchez was born on June 12, 1996 and the 6 ft 2 in defender has been one of the best centre-backs in the Premier League.
Sanchez began his career with the Colombian club Atlético Naciona and after three years with them, in 2016, he joined Ajax.
But he spent only one year in Amsterdam, as Tottenham showed great interest in the promising defender and they signed him for a fee of £42m.
Davinson is one of the best defenders at the moment, but we decided to focus more not on his professional life, but on his personal.
Here you will find everything that there is to know about Davinson Sanchez's wife, Daniela Reina, including her biography, career, family and so much more.
Davinson Sanchez is married to his teenage love, Daniela Reina.
Sanchez and Reina started their relationship when they were 18-years-old and now they are happily married.
Davinson and Daniela started dating in 2014 and in 2018, after almost five years, the couple tied the knot in a beautiful wedding ceremony in Spain.
Daniela Reina is mostly known for being the wife of the Tottenham defender, Davinson Sanchez.
Daniela is also a very successful young woman, who is also taking care of her child.
Now, let's dig in deeper into Daniela Reina's biography and learn everything that there is to know about her.
Daniela Reina was born on December 3, 1996, meaning that her age is 25.
According to her birthday, Daniela's zodiac sign is Sagittarius, meaning that she is with an open nature and she knows what she wants and doesn't hesitate to share it with others.
Daniela Reina was born in Colombia, meaning that her nationality is Colombian, like her husband's.
Daniela graduated from university with a degree in Business and Administration.
Currently she is working as a business manager for a big company.
Daniela is actually very famous on social media.
Reina has over 24K followers on Instagram, where she is posting on a daily basis.
She loves to post lovely snaps of her and Davinson of their latest vacations.
You can check Daniela Reina's Instagram here.
Daniela and Davinson have been all around the world, but as it seems they prefer to visit the countries with more warm weather.
There is no official information regarding the topic about Daniela Reina's net worth.
Davinson Snachez's net worth on the other hand is around €8 Million.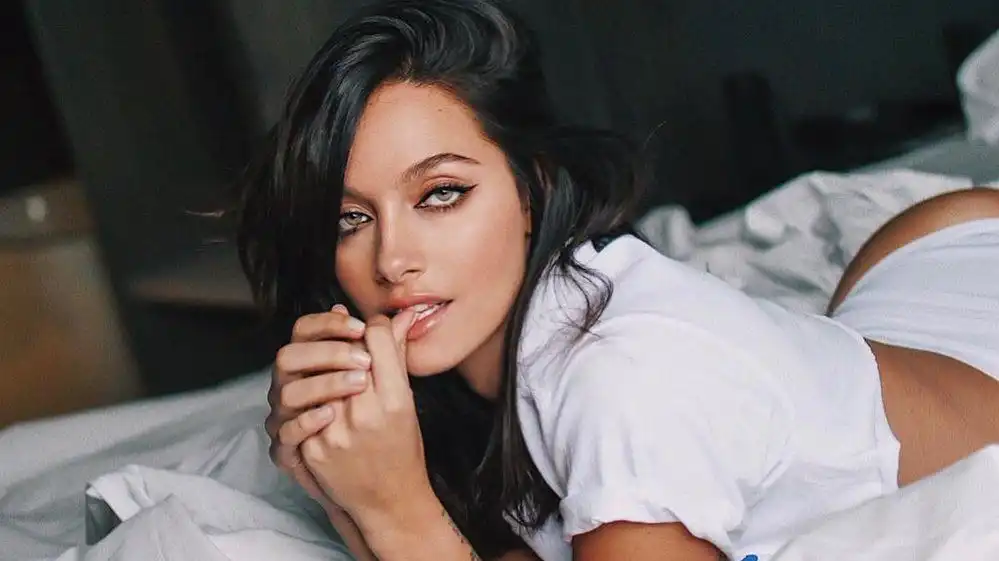 Checkout Paulo Dybala's Hot Girlfriend - Oriana Sabatini
Daniela and Davinson are one very happy couple as they have one child together.
On November 11, 2020, the couple met their first child, a son, who they named Salva Sanchez.