England star Kyle Walker and his partner Annie Kilner are about to tie the knot despite having one of the most controversial relationships in the football world. In the following article you will learn many interesting facts about the love life of Kyle and Annie as well as details about her biography.
Kyle Walker doesn't need much of an introduction. He is one of the best right-backs Manchester City has had in many years. The Englishman is known for his speed and great defending abilities, which makes him very hard to get passed by. Walker might have kept many clean sheets whether as a defender or a goalkeeper, but he scored a number of own goals in his relationship with Annie and many wonder how she is still with him.
Kyle Walker and Annie Kilner started dating in their teens and they have been through a lot in their relationship. They dated for over nine years before separating back in May 2019. Almost a year later they got back together and Kyle finally popped out the big question in a very romantic way and of course he received a 'Yes' from Annie. Walker proposed to Annie with a £250,000 engagement ring. Soon Annie will become Kyle Walker's wife.
Kyle Walker and Annie have for sure one of the most controversial relationships. They have been on and off many times in their relationship. Walker is known for his track record with women and Annie had to deal with it for so many years. Walker has been accused many times for bedding different models. In 2020, just before he got back together with Annie he even had a 'sex party' with escort Louise McNamara.
In May 2019, Annie decided to end her relationship with Walker after he confessed to her over the phone that he impregnated another woman. Annie also had an affair with another man while she and Kyle were separated. She had a fling with Joshua Cox, giving Walker a taste of his own medicine.
Annie Kilner is a famous English model and a mother of three children. She is known for being the long-term partner of the Manchester City star, Kyle Walker.
Let's take a closer look into Annie Kilner's biography and learn as much as possible about her.
Annie Kilner was born on August 10, 1992, so her age is 30. According to her birthday, Annie Kilner's zodiac sign is Leo, which means that she is an honest, ambitious and confident person. Usually people born under the sign of Leo are very loyal and they protect what's theirs. They are known for their leadership qualities.
Annie Kilner was born in England, meaning that her nationality is English, such as her fiance's.
Annie Kilner is very private about her personal life and she doesn't like to share any information regarding her parents. It is unknown who her mother and her father are. Annie has one sibling, a younger sister, Sian Kilner. They are very close and Annie is Sian's role model.
Annie Kilner graduated high school in her hometown in England. There is no other information regarding Annie Kilner's education. It is unknown if she enrolled in university or she chose to pursue her dream to become a model.
Annie Kilner is a professional model, a reality star and an Instagram star and influencer. She has worked with many famous brands.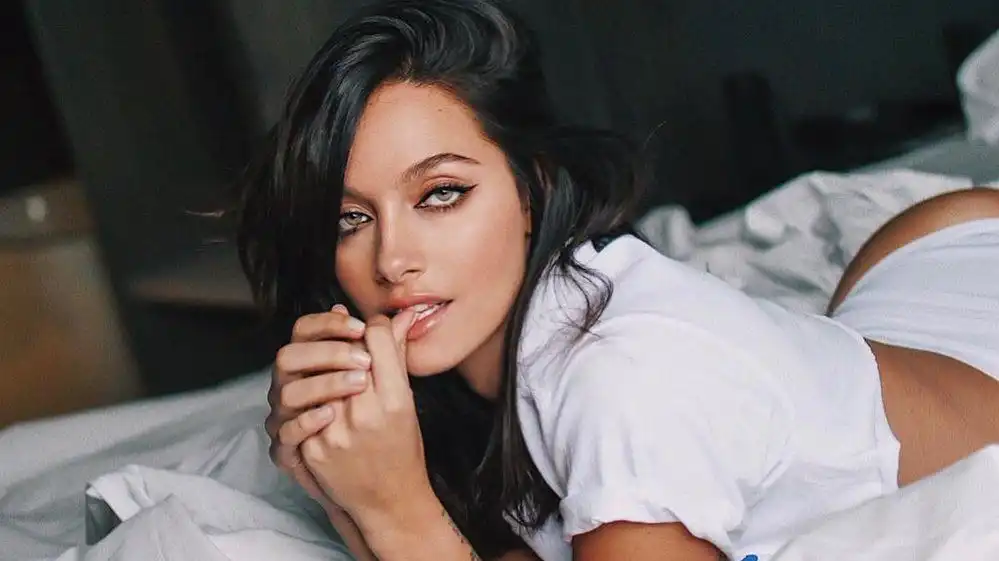 Checkout Paulo Dybala's Hot Girlfriend - Oriana Sabatini
Annie Kilner's net worth is believed to be over $100K. She made most of her wealth from her modeling career.
Kyle Walker's net worth on the other hand is quite significant. Walker's net worth is estimated to be over €30 Million ($35Million). Kyle Walker's annual salary is around €8 Million and his weekly wage is €153,846.
Annie Kilner is very popular on social media, but she respects her personal space very much, that's why she made her Instagram profile private. She has a Twitter account, but she is not very active there.
You can check Annie Kilner's Instagram  here, she goes by the nickname @annievkilner. You also can check Annie's Twitter  here.
Annie Kilner's height is around 5 ft 5 inch (165 cm) and her weight is around 55 kg (121 lbs). Annie has dark hair and blue eyes. She does not have tattoos.
Many wonder if Annie Kilner and Kyle Walker have children together. Annie and Kyle have three children together. They have three sons: Riaan Walker, Roman Walker and Riaan Walker.
Kyle Walker had a fourth child, Kairo Walker, with Lauryn Goodman in 2020.