Elena Shtilyanova is the stunning wife of the famous Manchester United and Tottenham Hotspur striker, Dimitar Berbatov.
Dimitar Berbatov is one of the most famous Bulgarian football players of all time. He has won the Premier League twice during his time with the Red Devils and he was even the captain of the Bulgarian national team.
Berbatov's professional career is something magnificent, but today we decided to focus more on his personal life and find out more about his wife. Dimitar Berbatov keeps his wife away from the public eye and he has not shared any information regarding her.
Dimitar Berbatov is married to his long-term partner Elena Berbatova.
The couple started dating when the former Bulgarian international was still playing for Bayer Leverkusen and they have been together ever since then.
Despite being in a relationship for so long Berbatov and Shtilyanova haven't tied the knot until 2018, when they got married in a private wedding ceremony attended by their closest friends and family members.
Berbatov has always been protective over his wife and he hasn't shared any information about her on social media. It is reported that Elena herself asked him to keep her away from the media.
Elena Berbatova (nee Shtilyanova) is mostly known for being the long-term partner of the leading goalscorer of all time for the Bulgarian national team Dimitar Berbatov.
Elena is actually a very private person and she tries to avoid any public appearance. She has not appeared alongside her partner not even at one event or gala night.
Many believed that Elena and Dimitar have broken up, but of course that is simply not true.
Now let's take a closer look into Elena Shtilyanova's biography and learn as much as possible about her.
Elena Shtilyanova was born on February 2, 1980, so her age is 42.
According to her birthday, Elena's zodiac sign is Aquarius, which means that she has a very open and imaginative nature.Usually people born under the sign of Aquarius are very honest and they have a pretty straightforward attitude and are not afraid of speaking their minds.
Elena Berbatova was born in Bulgaria, meaning that her nationality is Bulgarian, such as her husband's.
Elena Shtilyanova is the daughter of Valentin Shtilyanov, who had his own business at the time. Elena has not disclosed any information regarding her mother, so that's all we know about her parents.
Elena Berbatova also has one sibling, a younger sister, but her name is unknown.
Elena Shtilyanova is not only extremely beautiful but she is also a very smart woman. All her friends and people who know her at some point describe her as a very intelligent woman.
Elena Berbatova has graduated from University of National and World Economy in Sofia, Bulgaria.
As far as we know, Elena Berbatova's job is as an IS Developer at Bulgarian National Bank.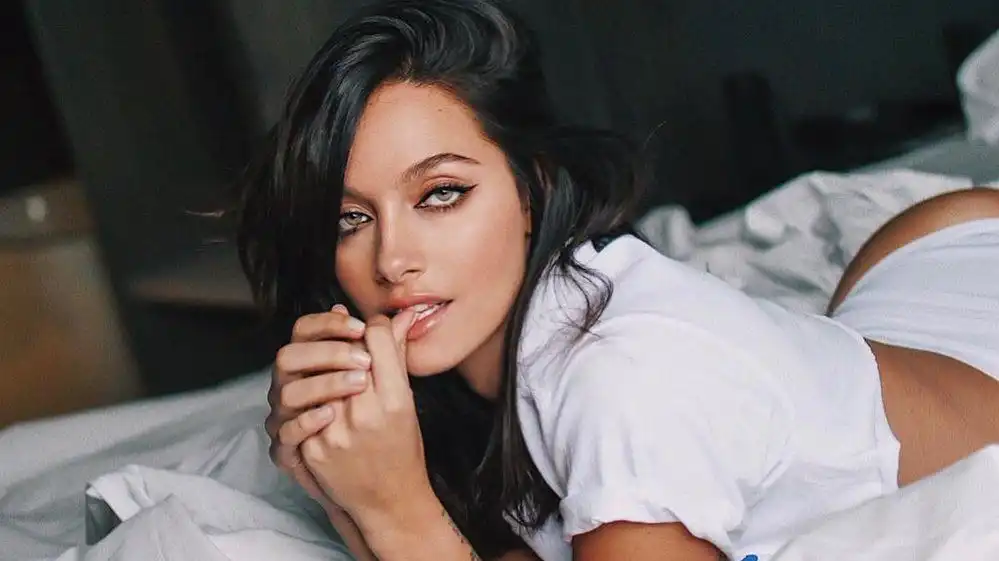 Checkout Paulo Dybala's Hot Girlfriend - Oriana Sabatini
Elena Shtilyanova's net worth is under review at the moment so stay tuned for further information.
You might be interested in Dimitar Berbatov's net worth, so his worth is estimated to be over $19.5 Million.
The family live in their mansion in Bulgaria which covers 20-acres.
Elena Shtilyanova prefers to stay away from social media and she avoids posting on any social platforms.
We believe that we found her official Instagram account, but we can't be sure as the account is private and has only 40 followers, but among them is the famous Bulgarian pop folk singer Alisia.
You can check Elena Shtilyanova's Instagram here.
Elena and Dimitar are one very happy couple as they are proud parents of two lovely girls.
On October 15, 2009, Elena gave birth to Dimitar Berbatov's daughter, Dea Berbatova.
In 2012, they welcomed their second child, a daughter, Elia Berbatova.
There were many speculations that the couple are considering having a third child, but as it seems that is not an option at the moment for them.