Elisabetta Muscarello turned Antonio Conte into a committed and family man. She played an influential part in his success as a footballer and later a football manager. Read on to learn everything there is to know about Antonio Conte's wife.
Antonio Conte is one of the most famous football managers in the world. He is the one who repopularized the 3–5–2 formation after it had seen very limited use since its heyday at the 1990 World Cup. Conte managed one of the biggest clubs and he had success in every one of them. In 2011 the Italian manager took over Juventus and won three consecutive Serie A titles before taking charge of the Italian national team in 2014 until UEFA Euro 2016. In 2016, he was appointed as Chelsea manager and he led them to the Premier League title in his first season in charge. Currently, he is Tottenham Hotspur manager.
Antonio Conte is married to his long-term partner Elisabetta Muscarello. Antonio and Elisabetta were neighbours long before they started dating. They lived door by door and were very good friends. After Conte's professional career as a footballer took off he and Elisabetta stayed in touch and their relationship changed from platonic to romantic. They started dating in 1998 when Antonio was already playing for Juventus.
Antonio and Elisabetta have a very strong and almost meant-to-be bond. Of course, their relationship had its ups and downs, but they always managed to find comfort, making it even stronger.
The couple tied the knot in June 2013, after 15 years of dating. They had a lavish wedding ceremony in Italy, which was attended by all their friends and family.
Elisabetta Muscarello is a devoted mother and Antonio Conte's anchor in life. She is mostly known for being the wife of Antonio Conte. Elisabetta is a person who doesn't like public attention and she tries to maintain a low profile. She is a very private person.
Now, let's take a closer look at Elisabetta Muscarello's biography and learn everything there is to know about her.
Elisabetta Muscarello was born on December 3, 1975, so her age is 46. According to her birthday, Elisabetta Muscarello's zodiac sign is Sagittarius, which means that she is a very cheerful and jovial person. Usually, people born under the sign of Sagittarius are known for their athleticism and their impetuous character.
Elisabetta Muscarello was born in Turin, Italy, meaning that her nationality is Italian.
Elisabetta Muscarello is the daughter of Gianni Muscarello, who is her father. Elisabetta's mother's name is unavailable. Elisabetta is a very private person and she hasn't shared any details about her parents.
It is also unknown if Elisabetta Muscarello has siblings or if she is an only child. There is no information if she has brothers and sisters.
Elisabetta Muscarello completed her education in Italy. She was a great student while she was studying in her high school. It is unknown if she enrolled in university after graduating from high school. There is no information about her schooling or alma mater.
Elisabetta Muscarello's job is under review at the moment so stay tuned for further information. She hasn't disclosed any details about her occupation, so we don't know what Elisabetta Muscarello's profession is.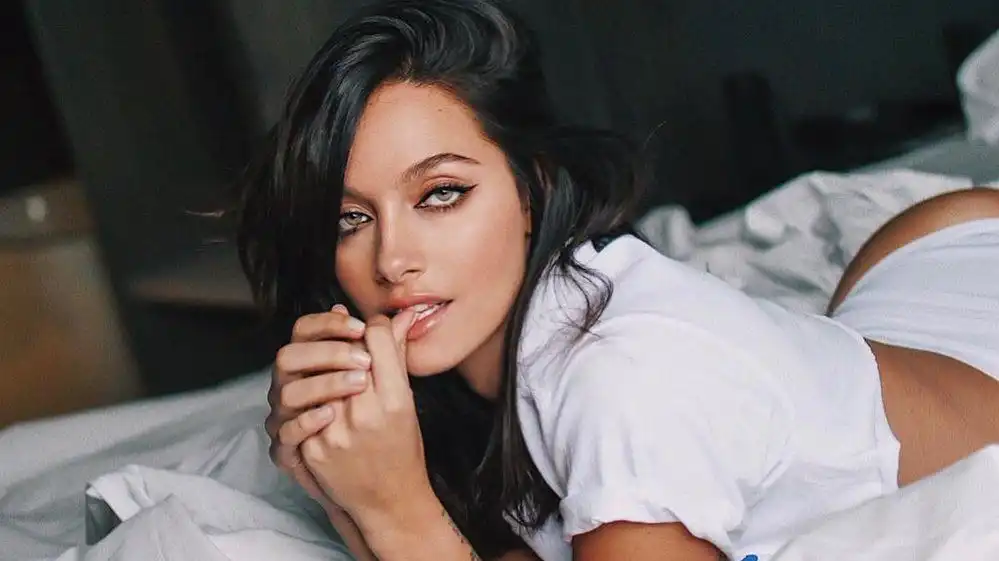 Checkout Paulo Dybala's Hot Girlfriend - Oriana Sabatini
Elisabetta Muscarello's net worth is estimated to be around $1 Million.
Antonio Conte's net worth on the other hand is very significant. Antonio Conte's net worth is estimated to be over $25 million. He made most of his wealth during his career as a professional footballer. Antonio Conte's annual salary as Spurs manager is £20 Million.
Elisabetta Muscarello is a person who values her privacy very much and she doesn't have any social media accounts. She can't be found on Instagram nor Twitter. Elisabetta prefers to focus more on her personal development and her daughter.
Antonio Conte's biggest supporter is not else but his loving wife. She has been with him through the darkest times of his career. In 2011, Antonio Conte was accused of an attempted match-fixing scandal. Antonio Conte came under the scanner during his period as a manager of Siena on the complaint raised by former Siena player- Filippo Carobbio. During the match-fixing scandal investigations Conte had his wife's full support.
During an interview about the investigations, Conte didn't fail to express his deepest gratitude for the support of his wife and daughter saying "I have a great woman by my side, one who always tries to understand me. As for my daughter, she is the other woman in my life. She is beginning to understand that her dad gets nervous when he does not win [a match]."
Elisabetta Muscarello's height is around 5 ft 7 in (1.70 m) and her weight is around 54 kg (119 lbs). She has brown hair and brown eyes. Currently, Elisabetta has no tattoos on her body.
Elisabetta Muscarello and Antonio Conte have one child together. They have a daughter, who was born before her parents tied the knot in 2013.
In 2007, Elisabetta gave birth to Antonio Conte's daughter, Vittoria Conte.