Live football betting opportunities are arguably the one big innovation that has given online betting so much appeal. It takes punters away from the static delivery of pre-match odds and into a deeper, more dynamic world. The  best bookmakers Ireland allows to operate offer the option of live betting to their customers.
Live betting takes punters right into the heart of the action. It also requires them to possess certain tools in their kit to get the most out of live betting, like the ability to think on your feet and understanding lay betting. Not sure what live betting is all about? Then read on!
Live betting is a simple concept. Instead of throwing down a wager on a pre-match market, you take the opportunities that are presented while a game is in full swing. That's the crux of it, but the details run a lot deeper.
The live football betting odds on any market are going to fluctuate and react to what is happening on the pitch. What are the key factors that affect live betting odds in a football match? The time remaining on the clock and major events like a goal or a red card.
It's a very different scenario from a betting odds perspective if an underdog takes a lead in the first minute of the match, as opposed to them doing so in the 90th minute. The odds that are presented in live markets are a current reflection of the status of play.
It goes way beyond just selecting England to beat Wales at the 2022 World Cup as a pre-match odds-on selection. Using the more nuanced approach of in-play betting, you balance time and odds to try and nail better value bets.
A lot of online betting sites do offer live streams. Notably, Bet365 and Unibet rank highly for their live-streaming services. Whatever the platform is that you are watching a live match on, it is a valuable tool.
If you are settling down to watch the Premier League derby of Manchester City vs Manchester United, then you are going to get a lot of information heading your way. Watching the game allows a punter to gauge the flow for insights such as which team is having a purple patch of possession and are looking the more likely to score next.
Another important tool to have for live betting is Cash Out, which can be used as part of strategy-building for live betting. Never in sports betting do things go to plan 100% of the time. Having the ability to settle a live bet early when potential returns are still positive, is a great utility.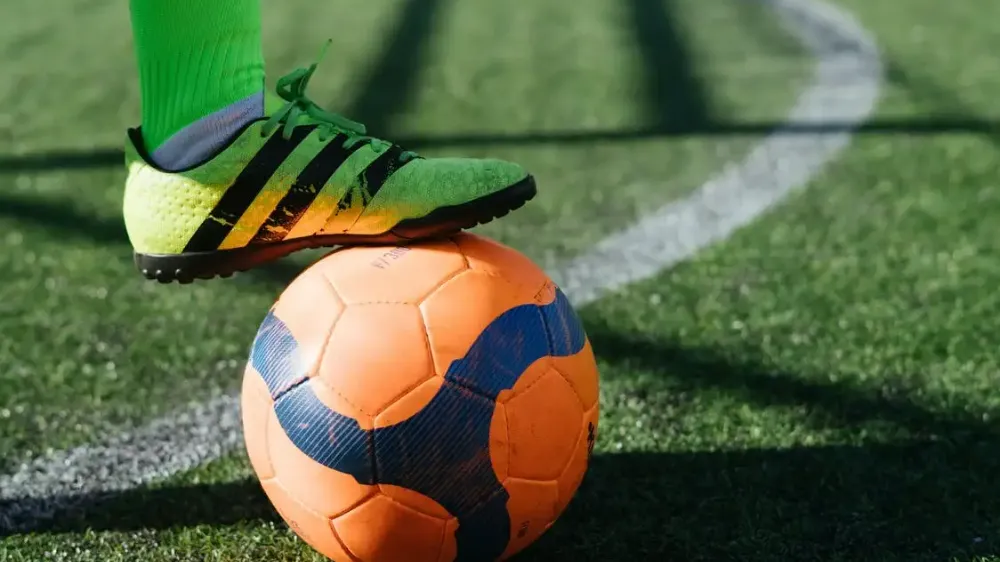 The best live betting markets are going to be a personal preference. There's nothing wrong with the basics of sticking to the match outright market and pulling together opportunities. But with live betting, it could be adapting to wait for as long as you feel is right with the score still at 0-0 before making an outright pick in-play.
Maybe you have spotted a team that has conceded the first goal in six of their last seven matches and the To Score First market becomes your focus. It could be waiting to see if a super-sub comes off the bench and pulling them into the frame in the Next Goalscorer market.
While live betting is reactionary, it does still require some planning. You don't want to just try and make emotional calls in-play. Picks still need to be backed up by stats and taken at the right odds. You don't want to just bet for the sake of placing the wager if the odds are doing absolutely nothing for you.
Live betting strategies come in many shapes and sizes. It's all personal preference and having the odds on your side. Here are a few examples of common live betting strategies:
The average line for totals in a football match is over/under 2.5 goals. Delaying a call on over 2.5 goals in live betting can lead to better value on the market. If a half hour has passed with the score at 0-0, then the Over 2.5 goal odds will be better than the pre-match price at that point, because the probability (due to the reduced time factor) has been slashed.
A cagey start to football matches. We will probably see plenty of it in World Cup 2022 matches when the tournament hits the knockout stage. The more the pressure of a situation goes up, the more teams tend to take an early cautious approach. Playing the waiting game before making a match outright, or totals on a live game can lead to better returns.
Arguably one of the biggest assets of live football betting is hedging. If you have placed pre-match odds on favourites Brazil to beat Italy at the 2022 World Cup but the Selecao are trailing 1-0 at half-time, you can jump on live betting and back Italy to win. If the odds are right, the returns from that hedged selection could mitigate the losses of the pre-match stake if Brazil failed to turn the match around.
A betting exchange like Betfair that provides lay opportunities is tremendous for live in-play betting. You could go into a game with a pre-match under 2.5 goals pick and then sit around to watch the goalless action pass by for 15 minutes. Then a selection to lay under 2.5 goals (betting against the game finishing under the line), can leave you in a good spot, especially if the stats hint at both teams being in good scoring form.
An adaptation of laying a pre-match draw at a betting exchange is the in-play draw lay. This requires a little research, picking out matches that are currently tied with around 15 minutes to go. Lay the draw and if one team then does net a goal, the odds on the 90-minute draw with lengthen and you can then position yourself favourably by trading out.
It's worth mentioning that any strategy like Lay The Draw (LTD) in-play is not going to work for every match. This is where skill, patience and working knowledge come into play for in-play LTD options. An example is picking matches where liquidity supports your moves. Or matches where there is a heavy favourite, but the underdog has scored first in.
Live betting can be a rollercoaster ride. It can also be more time-consuming than pre-match picks, but enormously engaging. We do recommend picking out a highly reputable bookmaker for your live betting. You can find a list of the most reliable bookmakers at Match.
Center, as well as a lot of other information that can be useful for your betting experience.
That's so you know that you are betting on a safe platform and also getting the coverage of live in-play betting markets. The more options that you have, the better your strategy is going to come into play.
Keep an eye out for online betting promotions for live betting. They are not as common as pre-match Free bets, but they are out there. Betting offers though are not the be-all and end-all of live betting. Good odds and a reliable betting platform are crucial aspects. So too convenient mobile betting apps. The likes of Ladbrokes and William Hill will throw the full gamut of streaming, Cash Out, apps and a massive range of in-play betting markets into the mix.