Michèle Lacroix is a dream woman, as she was with Kevin De Bruyne even when he had nothing and they build a life together. In this article you will learn everything there is to know about Michele Lacroix and you will fall in love with her when you find out how she healed Kevin's heart.
Kevin De Bruyne is undoubtedly one of the best and most famous playmakers in the world, currently playing for Manchester City and the Belgian national team.
The Belgian has shown his class not once or twice during his time with the Citizens, helping them win the Premier League three times and reaching the final of the Champions League in the 2020/21 season. Even though his professional career is very fascinating, his personal life is something worth exploring too, so we will take you through some interesting things in his love life with Michele Lacroix.
Kevin De Bruyne is married to his long-term partner, Michèle Lacroix. Kevin and Michèle started dating in 2014 when the midfielder was still playing for Wolfsburg.
De Bruyne revealed that he started dating her after he texted Lacroix on Twitter.
"She helped me grow in ways that I've probably never expressed out loud — even to her," said the Belgian.
"It started with a tweet. I only had a few thousand followers at the time, because I was still on loan at Werder Bremen. So I tweeted something about a match or whatever, and this pretty girl favourited it."
Only a year after they began their relationship, in September 2015, Michele announced that they were expecting a baby boy.
KDB showed his romantic side back in December 2016, when he proposed to the stunning blonde Michele at the Eiffel Tower in Paris.
A few months later the lovely couple tied the knot in Sorrento, Italy in a lavish wedding ceremony.
Michele Lacroix is a devoted mother and wife, who takes great care of her family. Michele gained worldwide fame after she got married to the Manchester City star, Kevin De Bruyne.
Michele Lacroix was born on December 8, 1993, meaning that her age is 28.
.
According to her birthday, Michele's zodiac sign is Sagittarius, which means that she has an impetuous character and she is a jovial and cheerful person. Usually, people born under the sign of Sagittarius are known for their fine eye for beauty and they just love art.
Michele Lacroix is originally from Genk, Belgium, so her nationality is Belgian.
Michele Lacroix is a very private person and she doesn't like to share any personal information. She respects her privacy very much and the privacy of her parents. Michele hasn't disclosed any information regarding her mother and father. It is also unknown if she has siblings or if Michele is an only child.
Michele Lacroix completed her education in Belgium. She graduated from high school successfully and she enrolled in university right after that. Michele studied at the University of Hasselt in Belgium.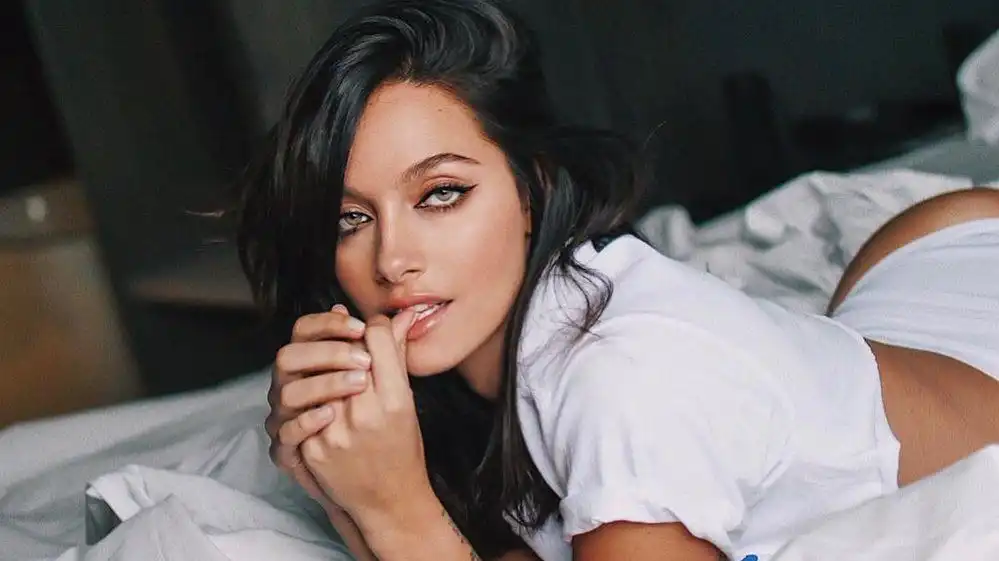 Checkout Paulo Dybala's Hot Girlfriend - Oriana Sabatini
Michele Lacroix used to work as a hostess and promo girl for Prime Impressions in Hasselt before she met Kevin De Bruyne. There is no information if she worked anything after marrying the Man City player.
Michele Lacroix's net worth is estimated to be approx. $100,000- $1 Million.
Kevin De Bruyne is one of the highest-paid Manchester City players and his net worth is very significant. De Bruyne's net worth is estimated to be over $60 Million. Kevin De Bruyne's annual salary is £20 Million and his weekly wage is £385K.
Behind every successful man, there is a woman that supported him and believed in him in every single way. Despite Michele is not so regular on Etihad, she does her best to watch her husband playing.
She was seen last May when City lifted the trophy.
"She changed my life in so many ways. Honestly, I don't know what I would do without her," said De Bruyne about his wife.
Michele is one of the most famous WAGs, thanks to her husband's popularity.
Lacroix gained over 275K followers on Instagram, where she likes to post lovely snaps of herself and her family.
You can find Michele Lacroix's Instagram here.
Before Kevin met Michele, he was in a relationship with Caroline Lijnen in 2014. But things didn't work out for them as she turned out to be unfaithful.
Caroline cheated on KDB with one of his teammates in the Belgian national team - Thibaut Courtois.
Of course, she explained that De Bruyne was the one who cheated first with her best friend, and that is why she wanted revenge on him.
De Bruyne was said to have been 'devastated' after what happened, but seemingly, he has patched up his differences with Courtois.
Kevin De Bruyne and Michele have three children together.
In 2016, they announced that they are expecting their first child, and on March 10, 2016, their first son Mason Millian De Bruyne was born.
Two years later, on October 31, 2018, Michele gave birth to Kevin De Bruyne's second son, Rome De Bruyne.
Their family grew even more, as in September 2020, Michele gave birth to a baby daughter, Suri De Bruyne.