Paul Pogba is undoubtedly one of the most recognizable football players of our time.
With his technical abilities and passing accuracy he is the perfect midfielder, but the Frenchman who won the World Cup in 2018 is also famous for his extraordinary hairstyles.
Despite his professional career is something to explore, we are not here to discuss it, so we are going to focus more on Pogba's wife.
Paul Pogba is in a long-term relationship with the model Maria Zulay Salaues.
They started dating in the summer of 2017, but confirmed it a year later, as Maria Zulay was spotted supporting her boyfriend in the World Cup in 2018.
The couple was reported to be engaged, as the blonde beauty was wearing a huge diamond ring on her left hand and the fans quickly assumed that Pogba and Maria were about to tie the knot.
Maria Zulay was pictured with Pogba's mother, Yeo Pogba.
However, the couple have not made an announcement whether they are engaged or they are already married.
But we assume that they got married in a secret wedding ceremony as Maria Zulay changed her name on her Instagram account taking Pogba's last name.
Maria Zulay Salaues is mostly known for being Paul Pogba's partner.
Maria is also a renowned model and she has worked with many famous brands.
Maria Zulay was born on November 16, 1994, meaning that her age is 27.
According to her birthday, Maria Zulay Salaues' zodiac sign is Scorpio.
Maria was born in Robore, Bolivia, so her nationality is Bolivian.
Maria comes from the family of Ricardo Salaues and Carla Antelo.
Zulay has two siblings, Carla and Gabriela Salaues.
Maria Zulay Salaues' religion is considered to be muslim as Pogba's, but there is still no official confirmation.
Maria Pogba studied Business Administration at the University of Bolivia, but she didn't finish her education as she preferred to focus on her job as a real estate agent.
Eventually Maria decided that the real estate job wasn't for her and she changed her occupation and began to work as an interior designer.
Besides working as an interior designer, Maria is also a model.
In 2017, there was a big scandal around her as a video of her abusing cocaine leaked in the internet.
The video of Maria Zulay Salaues using drugs was released by one of her friends and that was the turning point in her life and the main reason why she moved to Miami.
Working as a model and an interior designer means that Maria Zulay's net worth must be significant.
It is believed that Maria's net worth is somewhere around $1 Million.
With Paul Pogba's net worth which is around $85 million, the family has an amazing lifestyle.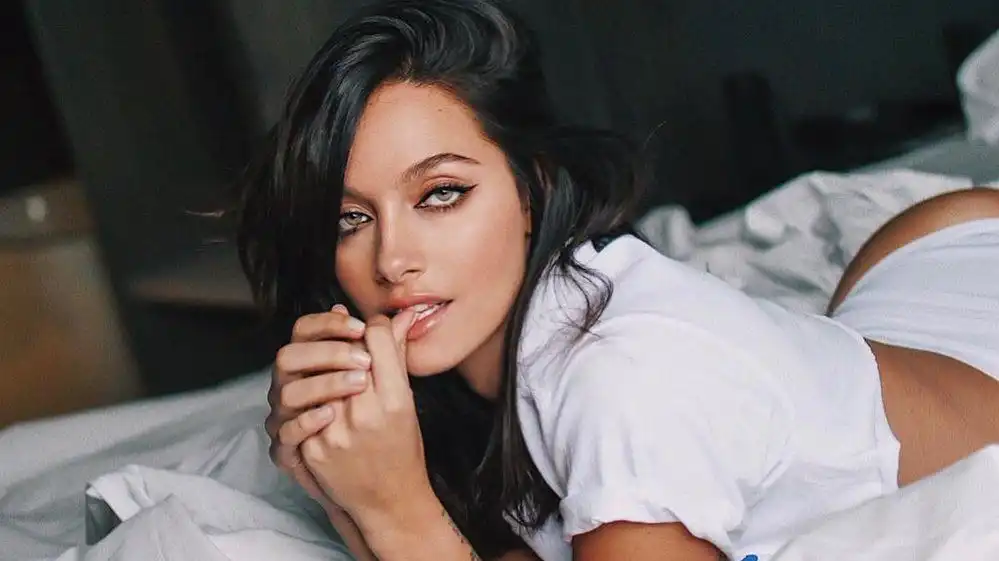 Checkout Paulo Dybala's Hot Girlfriend - Oriana Sabatini
Maria is one of the most recognizable WAGs and she has a huge fan base on social media.
The blonde beauty has over 538K followers of Instagram, where she is very active and she is constantly posting lovely snaps.
You can check Maria Zulay's Instagram here.
Paul Pogba and Maria Zulay are now happy parents of two lovely children.
On January 3, 2019, Zulay gave birth to Paul Pogba's first son, Labile Shakur
In 2020, the couple welcomed their second son, but they still haven't revealed his name.
The Premier League star and his partner often share pictures of their baby boys, showing that nothing is more important than some quality time spent with family.