Raheem Sterling is one of the best wingers in the football world. The England international has helped Manchester City win many major trophies.
Undoubtedly he is a very talented player, but what do we know about his personal life?
Well, certainly not enough so today you will learn more about Sterling's life off the pitch, and more specifically about his long-time girlfriend, the stunning Paige Milian.
Raheem Sterling has been in a long-term relationship with the beautiful Paige Milian.
As a matter of fact Milian is Sterling's fiancee, as he popped out the big question in 2018.
It was supposed that Paige will become his wife in 2020, but the events did not allow it, so they postponed the wedding.
However, the Manchester City star and Paige met when he was still playing for Queens Park Rangers. They have been through many obstacles in their relationship, as Sterling has been accused many times that he cheated on Paige, but as it turned out their love is stronger than anything.
Paige Milian is mostly known for being the long-term partner of the Manchester City ace, Raheem Sterling.
Paige is an Instagram star and the fans just adore her and she has a positive influence on her audience.
Now let's take a closer look into Paige Milian's biography and learn more about her.
Paige Milian was born on July 25, 1995, which means that her age is 27.
According to her birthday, Paige's zodiac sign is Leo, which means that she is very creative, passionate, generous and with a great sense of humor.
Usually people born under the sign of Leo are born leaders, but they can be quite dramatic sometimes.
Paige Milian was born in North London, England, which means that her nationality is English, such as her partner's.
Paige Milian has not disclosed any information regarding her parents, so as soon as we find new info about her mother and father we will update you.
However, it is known that Paige Milian's parents have Caribbean origin, so she is half Caribbean as well.
Paige Milian has one sibling, a sister, Thea Nicole.
Paige takes education very seriously and as soon as she graduated from high school she enrolled in university.
However, it is unclear which college/university she attended or what degree she has, so stay tuned for further information.
Paige works as a manager of Colossal Sports Management.
She is also an owner of Milian Property Group.
Paige is also a model and she had done several photoshoots in the past.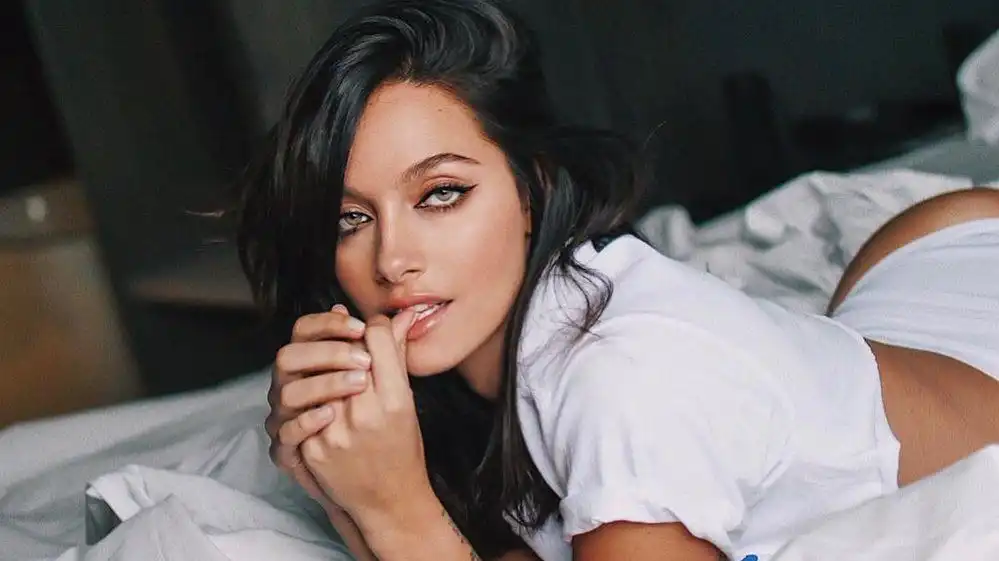 Checkout Paulo Dybala's Hot Girlfriend - Oriana Sabatini
Paige Milian's net worth is estimated to be around $500K - $1M.
Raheem Sterling's net worth is also very significant, as the player's worth is estimated to be over $45 Million.
Sterling is one of the highest paid Manchester City players and he earns £15 million per year. It is reported that Sterling's salary is £300,000 per week.
Being the WAG of one of the most famous football players in the world has its benefits. Paige Milian is one of the most famous WAGs in the Premier League.
Paige Milian is very popular on social media, as the Afro-British beauty has over 76K followers on Instagram.
She likes to post provocative snaps of her and or pictures of her and Sterling and their lovely children.
You can check Paige Milian's Instagram here.
Paige Milian used to have a Twitter account, but recently it was suspended from Twitter. Her Twitter ID was @paigemilian.
Raheem Sterling has become a father for the first time at the age of 18. He and Paige have two children together, but Sterling has one child from his previous relationship.
On June 28, 2012, his ex-girlfriend, Melissa Clarke, gave birth to Sterling's daughter, Melody Rose Sterling.
On January 16, 2017, Sterling and Paige welcomed their first child together, Thiago Sterling.
In May 2019, Milian gave birth to their second son, Thai Sterling.