Meet the stunning Rachida Brakni, the wife of the Manchester United legend, Eric Cantona.
Eric Cantona is probably one of the most popular names in the football world. The Frenchman is a true legend of Manchester United helping them win four Premier League titles. In 1993 he was third for the Ballon d'Or.
Cantona was known for his controversial behaviour on and off the pitch, but his second wife turned the beast to a true prince.
Here you will find everything there is to know about Eric Cantona's wife, Rachida Brakni.
Eric Cantona is married to the stunning French actress Rachida Brakni. The couple met while Cantona was still married to his ex-wife, Isabelle Ferrer.
Before Cantona met Rachida, he was married to Isabelle Ferrer. They got married in 1987 and got divorced in 2003.
Eric Cantona described his connection with Rachida Brakni as life changing, and for him it was love at first sight. Cantona and Rachida got married in 2007 and they have been together ever since then.
For the football fans Rachida Brakni is mostly known as the wife of the Red Devils legend, Eric Cantona.
Rachida is actually a renowned actress in France and she has starred in many movies.
Now let's take a closer look into Rachida Brakni's biography and learn as much as possible about her.
Rachida Brakni was born on February 15, 1977, so her age is 45.
According to her birthday, Rachida's zodiac sign is Aquarius, meaning that she is an impulsive person, but she has a great charm. Usually people born under the sign of Aquarius are known for their ability to gain admirers and friends.
Rachida Brakni was born in France, meaning that her nationality is French, such as her husband's.
Rachida Brakni comes from Algerian parents. That's all we know about her parents, as she has not disclosed any information regarding her mother and her father.
Rachida Brakni has three siblings, two sisters and one brother. Rachida's sisters are Saliha Brakni and Djemila Brakni and her brother is Kader Brakni.
Rachida Brakni graduated high school in her hometown in France.
Soon after she graduated from high school, Rachida enrolled in university. She attended the National Academy of Dramatic Arts.
Rachida Brakni dreamed of becoming an actress from a young age and you know what they say, if you dream big enough your dreams will become reality.
Rachida Brakni is a successful actress and producer.
Rachida's big break was with the movie and in 2002 she was awarded the César Award for Most Promising Actress for her performance. In 2001 she joined the Comédie Française, as a member of which she won a Molière Award for her performance in
Rachida also starred in () from 2003, .
Rachida also directed Eric Cantona in a play, who became an actor after retiring from football.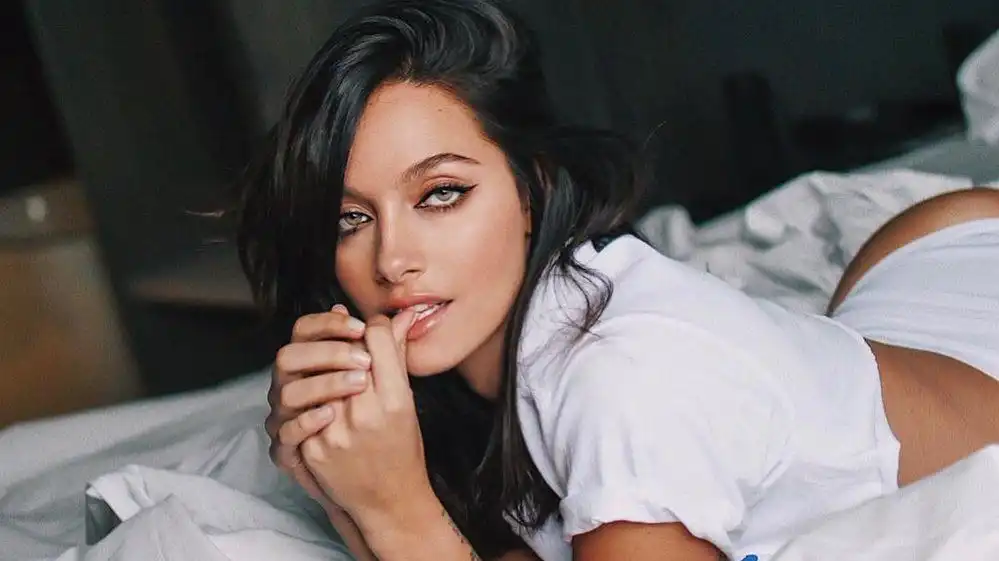 Checkout Paulo Dybala's Hot Girlfriend - Oriana Sabatini
Rachida Brakni is one very successful actress and her wealth is very significant.
Rachida Brakni's net worth is estimated to be around $1 to 5 Million.
Eric Cantona's net worth on the other hand will leave you very impressed. Eric Cantona's net worth is estimated to be over $25 million.
Most of Cantona's wealth comes from his time as a football player, but now as an actor he is earning a lot of money as well.
Rachida Brakni is quite popular on social media. The French actress gained over 17K followers on Instagram, but she is not very active there.
You can check Rachida Brakni's Instagram here.
Rachida also has a Twitter account, which you can check here.
Rachida Brakni and Eric Cantona have two children together.
In 2009, Rachida gave birth to Eric's son, Emir Cantona.
In 2013, the couple welcomed their second child together, Selma Cantona.
Eric Cantona also has children from his marriage to Isabelle Ferrer. In 1988, Isabelle gave birth to Raphael Cantona and in 1995 she gave birth to Josephine Cantona.