Cristina Serra is the stunning wife of the Manchester City manager, Pep Guardiola. Here you will find everything there is to know about the woman that Pep chose to spend his life with.
Pep Guardiola is considered as one of the greatest football managers of all time. The Spaniard is known for his tactics that have seen his teams well ahead of the rest of the competitors in every league he has managed so far.
Guardiola has won the Champions League title twice as a manager of Barcelona. He also won the Bundesliga three times in a row with Bayern Munich.
Despite Guardiola's professional life being something fascinating, we decided to focus more on his beautiful wife and learn as much as possible about her.
Josep Guardiola Sala is married to his long-term partner Cristina Serra. Pep and Cristina met when Guardiola was still 18-years-old.
The couple have been together for ages. Pep met Cristina in an exclusive clothes store in Barcelona, where Cristina worked at the time.
The store was owned by Serra's family, and Guardiola, who was a Barcelona player at the time, was invited to do some modelling for the designer Antonio Miro.
After many years of dating Guardiola and Cristina tied the knot in a low-key ceremony in May 2014. Their wedding took place in Catalonia and was attended by their closest family members and friends.
Cristina Serra is mostly known for being the wife of the Manchester City manager, Pep Guardiola.
Cristina is also a successful entrepreneur with a great fashion sense.
Now let's take a closer look into Cristina Serra's biography and learn as much as possible about her.
Cristina Serra was born in 1973, so her age is 49. Unfortunately we were unable to find her exact date of birth as Cristina is a very private person and she does not share any personal information.
We are not sure what Cristina Serra's zodiac sign is, as her birthday is still unknown.
Cristina Serra was born in Manresa, Spain, meaning that her nationality is Spanish.
Cristina Serra comes from a very respectable family, as her father is Josep M. Serra Boada and her mother is Montserrat Selvas Tarrés. Cristina also has a sister Judith.
Alongside her sister, Cristina used to work at her family's store. You may wonder what her family business is called?
Well, Cristina's granddad, Mr. Josep Serra Claret, started a tailoring business in Manresa in 1933. Her dad expanded into national and international fashion brands. Their fashion outlet is called Serra Claret, and they also have stores in Barcelona along with the original location.
Cristina Serra graduated high school in her hometown in Spain and she was an excellent student. There is no official information whether Cristina enrolled in university after her graduation from high school or not.
Cristina Serra is a business owner. She owns several clothes stores around Spain.
Cristina always loved fashion and ever since she was a little girl she dreamed of opening her own store. Cristina is also behind Pep's looks.
Pep Guardiola is known for his sharp looks and Cristina is his personal stylist, making sure that he is the best looking manager out there.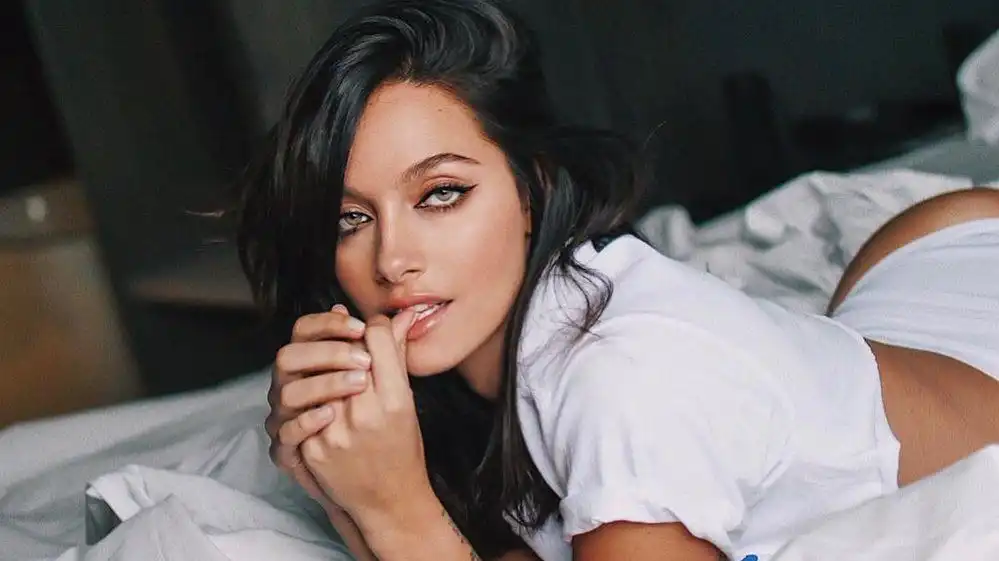 Checkout Paulo Dybala's Hot Girlfriend - Oriana Sabatini
Cristina Serra's net worth is estimated to be over $2 Million. She is a successful business owner of clothing stores in England and Spain and her annual revenue is between $80 000 and $90 000.
When it comes to her husband's net worth it is a very significant sum. Pep Guardiola's net worth is estimated to be over $40 Million and his annual salary as a football manager is above $25 Million.
Cristina Serra is not that type of person who spends his entire day on social media. In fact she does not even have social media accounts.
Cristina Serra can't be found on Instagram or Twitter. She prefers to spend her time developing her business and spend some quality time with her family.
Cristina Serra and Pep Guardiola have three children together.
In 2001, Cristina gave birth to Guardiola's first daughter, Maria Guardiola. Two years later, in 2003, the couple welcomed their son, Marius Guardiola.
In 2008, Cristina gave birth to their third child, Valentina Guardiola.