Martina Stoessel, known by her stage name Tini, is the stunning girlfriend of the football player Rodrigo De Paul. Here you'll learn everything there is to know about Martina Stoessel such as her age, birthday, zodiac sign, height and weight, and net worth. Read on to find out more interesting facts about Rodrigo De Paul's girlfriend.
Rodrigo De Paul is an Argentine professional footballer, who currently plays for the La Liga club Atletico Madrid. De Paul joined Atleti in the summer of 2021, from the Serie A team Udinese.
In recent months, everyone is talking more about Rodrigo's personal life than his pitch performances. The Argentina international has been in a relationship with one of the biggest Disney stars, Tini Stoessel.
Rodrigo De Paul is in a relationship with the stunning Martina Stoessel. The couple has been together since mid-2021.
The rumours about their relationship sparked in the summer of 2021 when Rodrigo De Paul joined Atletico Madrid.
The couple announced their relationship in August 2022, when Rodrigo De Paul revealed it with a post on Instagram.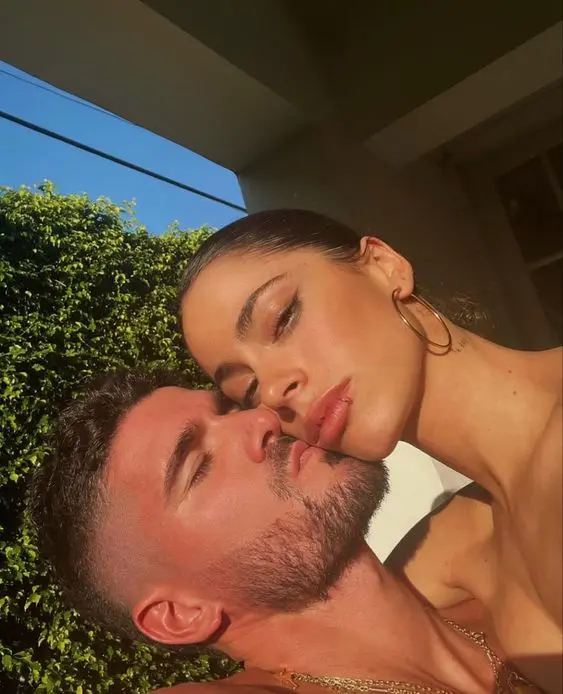 Rodrigo De Paul and Martina Stoessel have been through a crisis in their relationship and many rumours were spread that they have separated.
Neither Tini nor Rodrigo have confirmed it, but it is believed that they've reached an agreement to announce their separation after the Qatar World Cup.
The reason behind the delay in the announcement is that Rodrigo De Paul is a key player for Argentina and they don't want this news to harm the image of the Argentine National Team.
The fans were even more convinced that there was trouble in paradise after a fragment of a show that the singer gave in the province of Córdoba went viral.
"You know that I like to make music and I also like to listen to music, in which I can feel identified and feel that I am not the only person who is going through something like this. And perhaps many of us here will have ended a relationship and many times it can happen to you that you want that last kiss,'' said Tini to introduce, precisely, her song "The last kiss".
However, after the draft of the Argentina national team for the World Cup was announced, Martina congratulated Rodrigo for having made his World Cup call official.
Rodrigo De Paul and Tini Stoessel have been on the verge of separating on several occasions. The alleged crisis between Rodrigo De Paul and Tini Stoessel began with the long-distance relationship.
Another factor was the fight Rodrigo had with his ex-wife Camila Homs. Camila took Rodrigo to court over child support payments.
Martina Stoessel is a famous singer, songwriter, actress, dancer and model.
Tini rose to fame for her lead role as Violetta Castillo in the Disney Channel Latin America original telenovela, Violetta.
Here are the top facts about Martina Stoessel you don't want to miss.
Martina Stoessel was born on 21 March 1997, so her age is 25. Tini Stoessel is three years younger than her boyfriend Rodrigo De Paul, who was born on 24 May 1994.
Martina Stoessel's zodiac sign is Aries, which means that she is a confident and determined person. Usually, people born under the sign of Aries are known for their honesty and their great leadership qualities. Those kinds of people are very ambitious and they achieve almost every goal they set.
Martina Stoessel was born in Buenos Aires, Argentina. Martina Stoessel's nationality is Argentinian.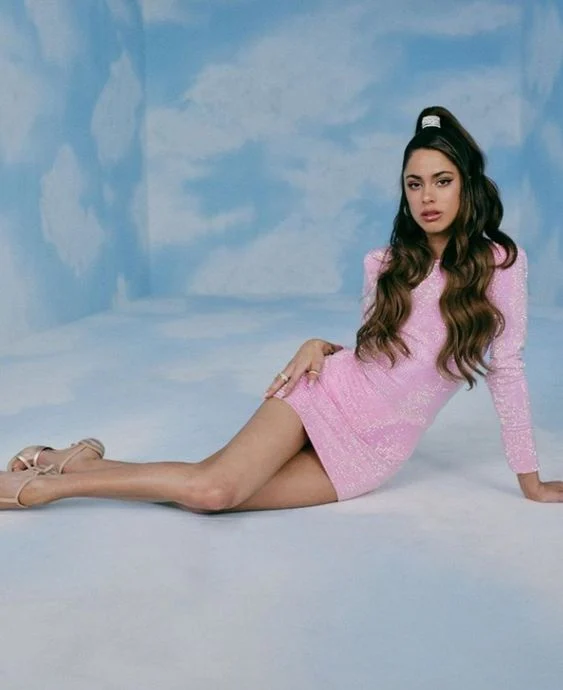 Martina Stoessel is the daughter of Mariana Muzlera and television director and producer Alejandro Stoessel. In 2022, Tini went through a personal life crisis when her father was hospitalized in serious condition. Martina's father helps her organize her shows.
Martina Stoessel has a brother, Francisco, who is one year older than her.
Martina Stoessel was educated at two private bilingual schools: Colegio San Marcos and Colegio Martín y Omar de San Isidro
Tini began her artistic training at a young age studying singing, piano, musical comedy, musical theatre, and dance in Buenos Aires.
Martina Stoessel began her acting career in 2007, when she had a role in the first season of the popular Argentine children's telenovela, Patito Feo, as "Martina".
In 2011, Martina had her breakthrough role, as she was chosen for the lead role in the Disney Channel Latin America series Violetta, a co-production between Disney Channel LA, Europe, the Middle East and Africa. Martina Stoessel played the character of Violetta Castillo.
Martina Stoessel was 14 when the show started.
In 2013, Stoessel and the cast of Violetta embarked on their first concert tour.
In 2016, Disney released the movie Tini: The Movie, where Stoessel and some of the cast members of Violetta starred.
From January 2016 to early March 2016 Martina Stoessel recorded her debut album in Los Angeles, California. Her debut album, TINI (Martina Stoessel), was released worldwide in digital and physical formats on 29 April 2016.
On 24 June 2016, Stoessel released her second solo single, "Great Escape", along with the Spanish-language version of the song, "Yo Me Escaparé".
On 6 April 2018, Stoessel released "Princesa", a duet with Karol G, as the second single from her second album. The single became Stoessel's first single to top the national chart in Argentina.
Martina Stoessel's net worth is $9 Million.
Rodrigo De Paul's net worth is estimated to be roughly $10 million (£8,501,450). Rodrigo De Paul's annual salary is £5,592,851 and he earns £107,555 per week.
Martina Stoessel is one of the most popular WAGs on the internet. She has over 18 Million followers on Instagram and 3.5 Million on Twitter.
Martina Stoessel is also very famous on YouTube, where her official channel has nearly 8M subscribers.
Check Martina Stoessel's Instagram, she goes by the nickname @tinistoessel. Tini Stoessel is followed by many famous names including Antonella Roccuzzo, Lionel Messi 's wife and Paulo Dybala.
Martina Stoessel received her breakthrough role in 2011 when she was chosen to portray Violetta Castillo in the Disney telenovela, Violetta.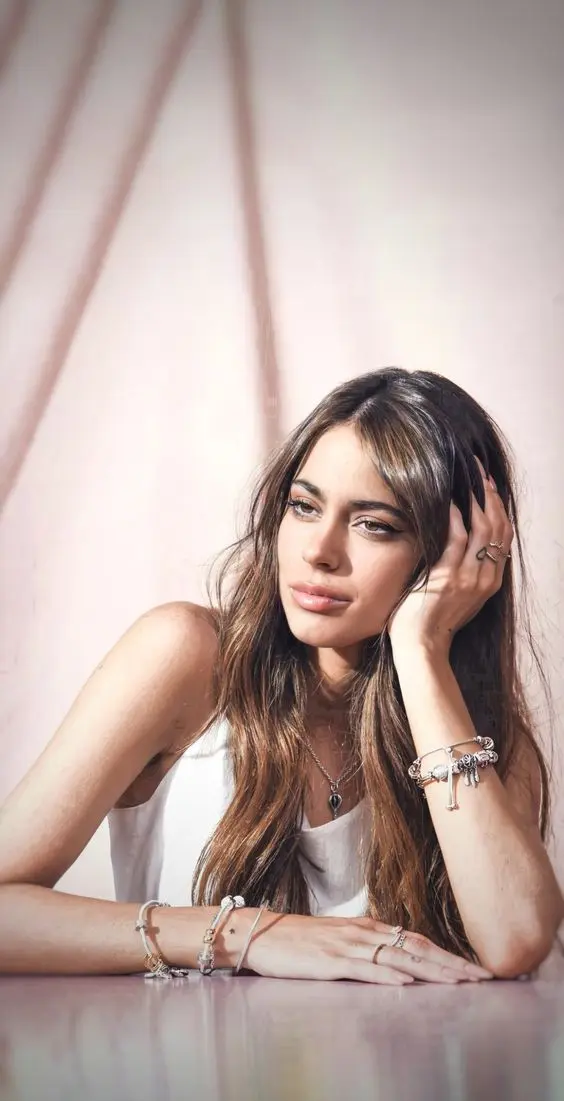 Martina Stoessel's height is 5 ft 5 in (165 cm) and her weight is around 54 kg (119 lbs). Martina Stoessel's natural hair color is brown, but she likes to dye it blonde. Martina Stoessel has brown eyes.
Martina Stoessel has nearly 20 tattoos on her body. She is a vivid fan of The Beatles and her first tattoo is her favourite song of theirs "All you need is love".
Martina Stoessel and Rodrigo De Paul don't have children together.
However, Rodrigo De Paul has two children, Francesca and Bautista from his relationship with Camila Homs.
In 2013, Stoessel was in a relationship with fellow Argentine actor Peter Lanzani. After two years of dating, the couple ended their relationship in April 2015. Tini and Peter got back together in the summer of the same year but split again in December 2015.
In September 2016, Stoessel announced that she was dating Spanish model Pepe Barroso Silva, who was a guest star in the music video for "Great Escape". Their relationship lasted for two years before the couple separated in 2018.
From 2019 to 2020, Tini was in a relationship with the Colombian singer Sebastián Yatra.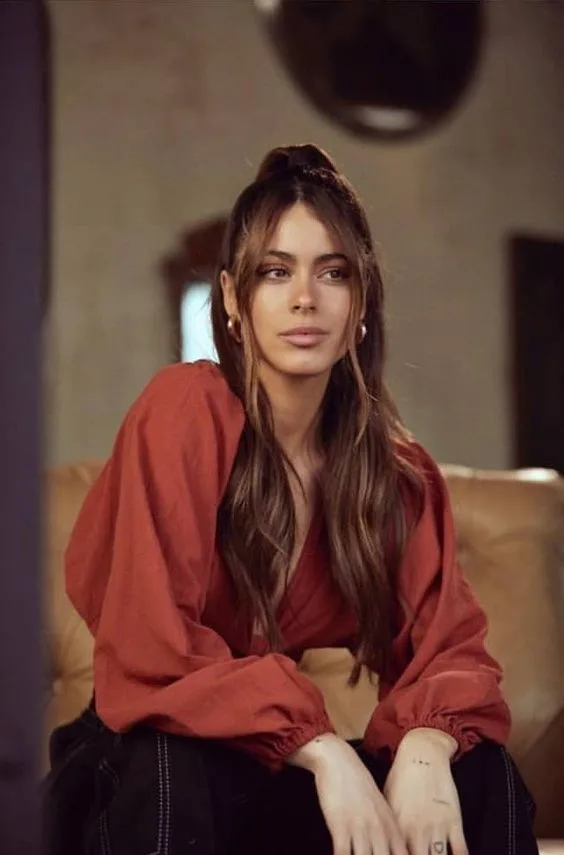 | | |
| --- | --- |
| Full Name | Martina Stoessel |
| Date of Birth | March 21, 1997 |
| Age | 26 |
| Zodiac Sign | Aries |
| Birthplace | Buenos Aires, Argentina |
| Nationality | Argentinian |
| Religion | Christianity |
| Job | Singer, songwriter, dancer, actress |
| Net Worth | $9 Million |
| Husband/Boyfriend | Rodrigo De Paul |
| Children | No |
| Parents | Mariana Muzlera and Alejandro Stoessel |
| Siblings | Brotehr - Francisco |
| Body Measurements | 32-23-33 (81-58.5-84 cm) |
| Height | 5 ft 5 in (1.65 m) |
| Weight | 54 kg (119 lbs) |
| Hair Color | Brown |
| Eye Color | Brown |
| Tattoos | Yes |
| Instagram | @tinistoessel |
| Twitter | @TiniStoessel |
| Facebook | Tini Stoessel |