Amelia Ossa Llorente is the stunning wife of the Bayern Munich star, Lucas Hernandez. Despite Hernandez being arrested for assaulting his girlfriend, the couple got married and they are happier than ever. In this article, you will find some interesting facts about Amelia Llorente including her age, profession, education and so much more. So follow along in order not to miss anything.
Lucas Hernandez is one of the most famous defenders of his time. The World Cup winner has won many major trophies in his career as a footballer including the Champions League and Europa League titles. He is also a two-time winner of the Bundesliga with Bayern Munich. Hernandez might be still very young but he seems to have it all. And we are not talking only about his career, but also for his personal life outside the pitch. Lucas Hernandez is a married man.
Lucas Hernandez is married to his long-term girlfriend, Amelia Llorente. They met when Hernandez was still playing for Atletico Madrid and it was love at first sight.
Hernandez and Llorente have one very controversial relationship. They made the headlines back in early 2017 when Hernandez was charged with domestic violence and had a restraining order of 500 meters, so he was not allowed to get close to Amelia for six months. That came after they had a fight on the streets of Madrid and Hernandez lost his temper.
A couple of months later they were all over the news for the second time, as they got married despite the restraining order they had. It came as a surprise for everyone. The couple got married in a private wedding ceremony attended by their closest friends and family members.
Amelia Ossa Llorente is commonly known for being the wife of the Bayern Munich star, Lucas Hernandes. Amelia is a very private person and she doesn't like to share any personal information with the media.
Now let's take a closer look into Amelia Ossa Llorente's biography and learn more about her.
Lucas Hernandez was handed a six-month jail term by the Madrid court for disobeying a restraining order following a 2017 conviction of domestic violence against his wife Amelia Ossa Llorente.
The Bayern Munich star was arrested in February 2017 after his then-girlfriend and now wife was hospitalised following an altercation between the two. Both parties were handed community service and a mutual restraining order. Lucas Hernandez was arrested on June 13, 2017 at Madrid Barajas Airport as he got off a flight from Miami with Amelia following their honeymoon in the United States.
In December 2019, Hernandez, who at the time of the incident was still an Atletico Madrid player, was sentenced by a Madrid court to six months in prison, but as it was his first offence, the court was unable to commute his sentence, meaning the Bayern Munich player must now go serve his time in prison, but he can chose prison.
Amelia Ossa Llorente was born on August 12, 1987, so her age is 35. Amelia is nine years older than her husband, Lucas Hernandez.
According to her birthday, Amelia Ossa Llorente's zodiac sign is Leo, which means that she is a very loyal, optimistic and honest person. Usually, people born under the sign of Leo are born leaders, as they have every leadership quality that is needed to lead people. One bad aspect of their character is that sometimes they can be very arrogant and very self-absorbed.
Amelia Llorente was born in Madrid, Spain, meaning that her nationality is Spanish.
Amelia Ossa Llorente is very private about her personal life and she has not disclosed any information regarding her parents. There is no info on who her mother and father are. It is unknown if Amelia Llorente has siblings. We don't have information if she has brothers and sisters or if she is an only child.
Amelia Ossa Llorente graduated high school in her hometown in Spain and she was an excellent student. Amelia always loved to study and when she graduated high school she enrolled in university. Her major is still unknown, but we are working on finding more about her education.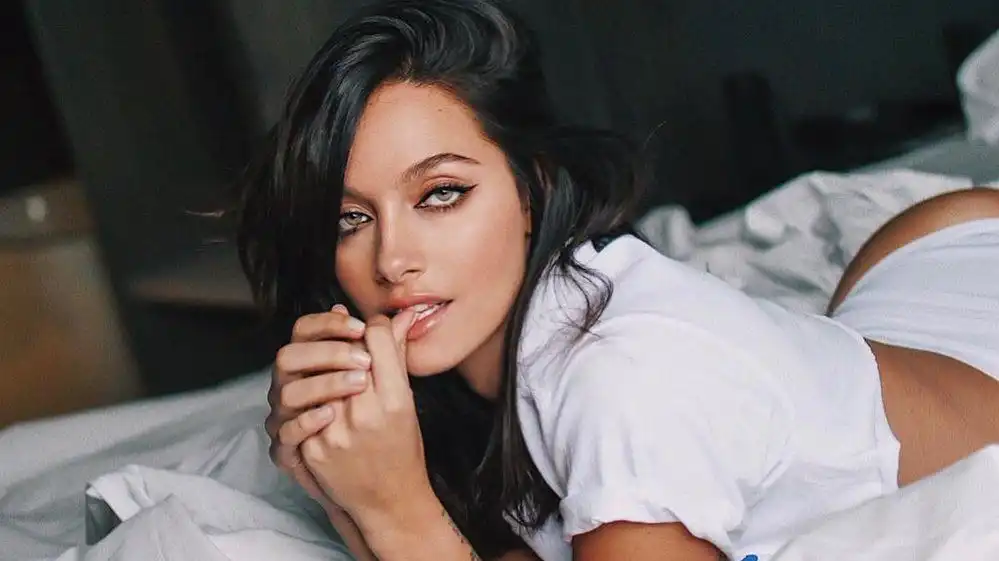 Checkout Paulo Dybala's Hot Girlfriend - Oriana Sabatini
Amelia Ossa Llorente's job is under review at the moment, so stay tuned for further information. Amelia has not disclosed any info regarding her occupation.
Amelia Ossa Llorente's net worth is under review at the moment, so stay tuned for further information. Many reports claim that Amelia's net worth is approx. $1 Million - $3 Million, but since we are not sure what her profession is we can't say for sure if it is true.
Lucas Hernandez's net worth on the other hand is very significant, which is not surprising for a player of his calibre. Hernandez's net worth is estimated to be over €68 Million ($80.5 Million). Lucas Hernandez's annual salary is around €13 Million and his weekly wage is €250,000, making him one of the highest-paid Bayern Munich players.
Amelia Llorente is a real Instagram star with thousands of followers. She is followed by many famous people among whom are WAGs like Julia Vigas, Thiago Alcantara's wife.
Amelia posts mainly pictures of her lovely son and cute snaps of her and Lucas. You can check Amelia Ossa Llorente's Instagram here, she goes by the nickname @amelialorente.
Amelia Ossa Llorente's height is around 5 ft 7 inches (170 cm) and her weight is around 55 kg - 60 kg (121 lbs - 132 lbs). Amelia has dark hair and dark eyes. She has several tattoos on her body - on her wrist and her lower back. Amelia is in very good shape. She takes great care of her body, working out regularly is a must in her daily routine. Amelia is also on a healthy balanced diet, which includes every macronutrient which her body needs.
Amelia Ossa Llorente and Lucas Hernandez have one child together. They have a son, who they love.
In August 2018, Amelia gave birth to Lucas Hernandez's son, Martin Hernandez. The parents announced that they were expecting their child shortly after they tied the knot in late 2017.