Serge Gnabry has been in top form in recent seasons and the reason behind that improvement was definitely his girlfriend Sandra Jerze.
The former Arsenal winger has scored plenty of goals for fun against former rivals Chelsea and Tottenham in the Champions League, and the Gunners fans were extremely happy with the fact that he wore an Arsenal jersey during Bayern Munich video call.
Gnabry is enjoying his time in Germany especially when he is in the company of his stunning model girlfriend, or at least he was until 2021.
Serge Gnabry is in a relationship with the Swiss model, Sandra Jerze, or at least they were together until January 2021.
The couple first started dating in the early months of 2020, as it is believed in March, but they kept it a secret until July 2020, when Sandra announced it officially with a lovely photo of them in Greece.
The fans went crazy about it, as Sandra is extremely gorgeous and they immediately fell in love with her.
But things might have become very difficult for the couple, as in January 2021, it was reported that Sandra was forced out of Gnabry's house in Harlaching by the police.
The quarrel between the couple, who had a very good time before that, came after Sandra told Gnabry that she was pregnant and according to some reports he had doubts that he was the father, so he asked her to leave, but she refused, so there is when the police had to intervene.
After their fight, both of them deleted their photos together on Instagram, so now we are not really sure if they are together or not.
For the football fans, Sandra Jerze is mostly known for being the girlfriend of the Bayern Munich ace, Serge Gnabry.
Sandra is not just the WAG of Gnabry, as she is a renowned model, who has worked with several big brands.
Now let's take a closer look into Sandra Jerze's biography and learn more about her.
Sandra Kaminska Jerze was born on December 9, 1997, so her age is 24.
According to her birthday, Sandra's zodiac sign is Sagittarius, which means that she is extremely careful to details and she is also very resourceful.
Sandra Jerze was born in Zurich, Switzerland, so her nationality is Swiss, but she is also an Ethiopian descent.
Sandra Jerze's family is under review at the moment so stay tuned for further information.
Sandra Jerze is very private about her personal life, so she has not disclosed any information regarding her parents.
Sandra Jerze's job is as a model, and she has worked with photographers like Steve Gripp and magazines like TWELV.
Sandra Jerze is represented by Brand Model Management and Kult Models.
Sandra has featured in a music video as well.
She was in the music video of Pietro Lombardi for the song Phänomenal.
Sandra Jerze's net worth is under review at the moment, but we believe that her net worth is somewhere in the range between €500,000 - €1 Million.
Sandra Jerze's annual salary could be around €39,000 or €62,000.
Serge Gnabry's net worth on the other hand is very significant as it is estimated to be over €30 Million.
Gnabry's weekly wage is €91,463 and his annual salary is around €4,500,000.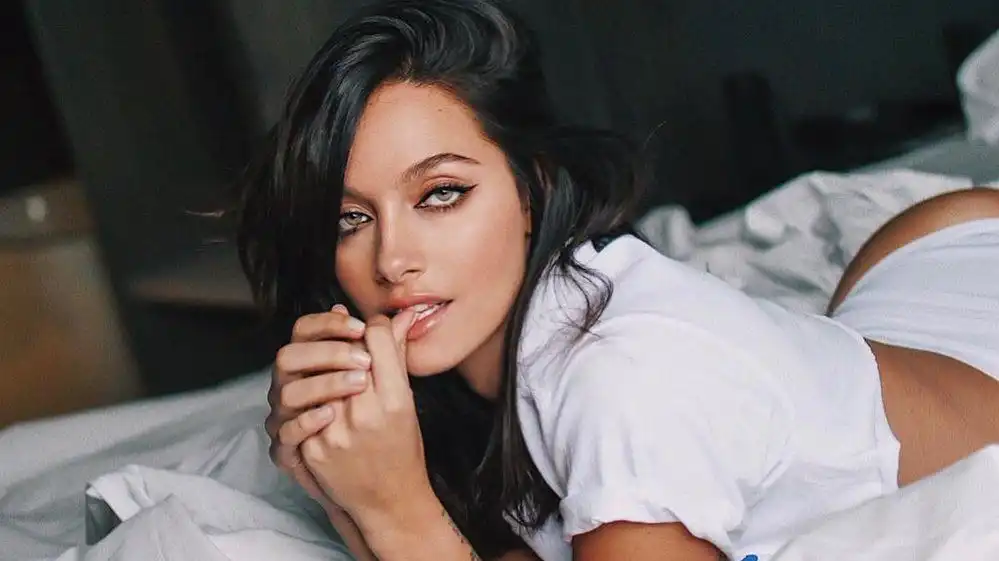 Checkout Paulo Dybala's Hot Girlfriend - Oriana Sabatini
Sandra Jerze is one of the most popular WAGs, as she has many followers on social media and she has a great influence on her audience.
Sandra is a real Instagram star, as the fans just love her and you can't really blame them for that.
Sandra has over 32K followers on Instagram, where she likes to post provocative pictures of her or the latest snaps of her photoshoots.
You can check Sandra Jerze's Instagram account here.
Sandra Jerze has a couple of tattoos on her body.
You know what they say, when you start with one tattoo it is very hard to stay with just one.
Sandra has a gun tattoo on her ribs but also she has different symbols on her arms.
It is still not clear whether Sandra is pregnant with Gnabry's baby or not, but many reports claim that this was the reason for their separation.
However, when there is more information on the topic you will be the first to know, as we will remain focused on that issue.