Diego Simeone is a legendary figure in Atletico Madrid's history, due to his numerous achievements with the Spanish club.
Simeone earned the reputation of the bad boy ever since he was a professional football player.
Despite his career both as a player and a manager is something fascinating, his personal life is also very intriguing, as he was married not once, but twice and his second wife is just the dream woman.
Diego Simeone is married to the extremely beautiful Carla Pereyra.
Before Diego met Carla, he was married to Carolina Baldini for 20 years, but things ended with divorce in 2014.
But Diego showed no sign of sadness and soon after he ended his marriage with Carolina, the Argentinian started dating Carla Pereyra.
After nearly five years of dating, Simeone and Pereyra tied the knot in a lavish wedding ceremony in Tuscany, Italy.
Carla Pereyra is known for being Diego Simeone's girlfriend and now wife.
Carla is also a successful model and a TV show host.
Carla was born on December 15, 1986, which means that her age is 35.
According to her birthday, Carla's zodiac sign is Sagittarius.
Carla was born in Argentina, so her nationality is Argentinian.
Carla began her modeling career from a young age, and she was just 17-years-old when she moved to Milan, Italy to follow her dream.
There she worked with designers like Max Mara and Alberta Ferretti.
She had her big break after she was a contestant in Supervivientes: Perdidos en Honduras in 2010.
After that she appeared in 90 and .
Carla gained huge popularity on social media in the past couple of years.
She has over 257K followers on Instagram, where she posts mainly family and travel photos.
You can check Carla Pereyra's Instagram here.
Carla also has a Twitter account, which you can check here.
Carla is a true gym lover and she spends most of her time working out.
Besides that she loves to travel and she has been all over the world.
Together with Simeone, Carla has visited places like Paris and Ibiza.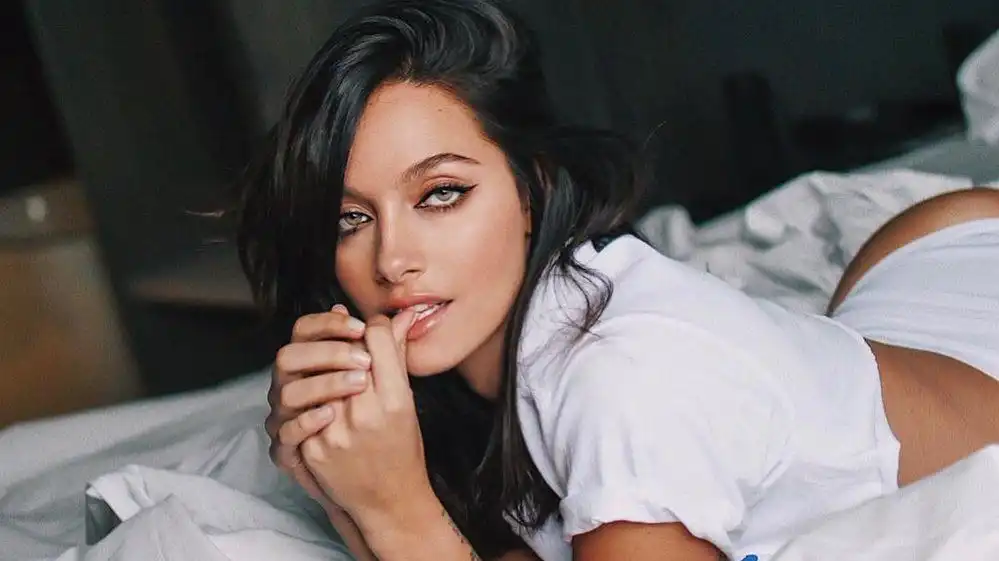 Checkout Paulo Dybala's Hot Girlfriend - Oriana Sabatini
Carla and Diego have two children together.
Their first daughter, Francesca Simeone, was born in September 2016.
In February 2019, after being pregnant for the second time, Carla gave birth to the couple's second daughter, Valentina Simeone.
However, Diego has three children from his previous marriage to Carolina Baldini.
Simeone's oldest son, Giovanni Pablo Simeone Baldini, was born in 1995 and he is a professional football player.
His second son from Carolina, Gianluca Simeone Baldini, was born in 1998 and he is also a professional footballer.
Simeone's third son, Giuliano Simeone, was born in 2002 and he also is about to become a footballer as he plays for Atletico Madrid B.