Noemie Happart is the stunning wife of the Belgian player, Yannick Carrasco. In this article you will learn many interesting facts about Noemie, so read on to find out more about Belgian beauty.
Yannick Carrasco is probably one of the most famous Belgian players. Carrasco showed the world that he could be a player to rely on during his first spell at the Spanish club Atletico Madrid.
Despite his professional career being something worth exploring, we decided to take a closer look into his personal life and find out more about his wife, with whom he had a complicated relationship.
Yannick Carrasco is married to Noémie Happart. The Belgian footballer and Happart began dating back in 2015, but they went public in 2016. Carrasco was all over the tabloids by the time he celebrated his goal in the 2016 UEFA Champions League Final by kissing Noemie in front of the million spectators.
After two years of dating, the couple finally got married in a lavish wedding ceremony.
Many rumours claimed that Yannick and Noemie divorced in 2020, but that's false information. Yannick Carrasco's mother, Carmen Carrasco, explained the situation, stating that they had some big difficulties in their marriage, but they are still together.
"There have been all these rumours. It's annoying because in all couples there can be arguments from time to time," said Carmen .
"But when you are a star like Yannick Carrasco, even more, exposed than us …. The rumour, inevitably, has taken on more importance. "  
"But all is well, " reassures Carrasco. "They surely went through a difficult stage, but like everyone else, and then, there you are, they are still together. And so much the better!"
Noemie Happart is a very successful model and a beauty pageant titleholder. Noemie is also known for being Yannick Carrasco's girlfriend and later wife.
We believe that it is time to take a look at Noemie Happart's biography and learn more about her.
Noemie was born on June 1, 1993, which means that her age is 29.
According to her birthday, Happart's zodiac sign is Gemini, which means that she is a very outgoing person, who has a great sense of humour. Usually, people born under the sign of Gemini are known for being very friendly and adaptable. They are social creatures and are not afraid of speaking their mind out loud.
Noemie was born in Liège, Belgium, meaning that her nationality is Belgian.
Noemie Happart's mother is Malou Del. There is no information about her father. Noemie doesn't like to talk about her parents as she is a very private person when it comes to her personal life.
Noemie Happart has two siblings, two older sisters – Manon Happart and Estelle Happart.
Noemie Happart completed her education in Belgium. When she graduated from high school she enrolled in university. The Belgian beauty has successfully graduated with Marketing from university.
The interesting fact about her is that she is fluent in English, Dutch and French.
Ever since she was a young girl, Noemie Happart dreamed of becoming a model and when she was 20-years-old her dream came true. Noemie was crowned Miss Belgium in 2013.
Later that year she represented Belgium at the Miss Universe contest as well as at Miss World 2013.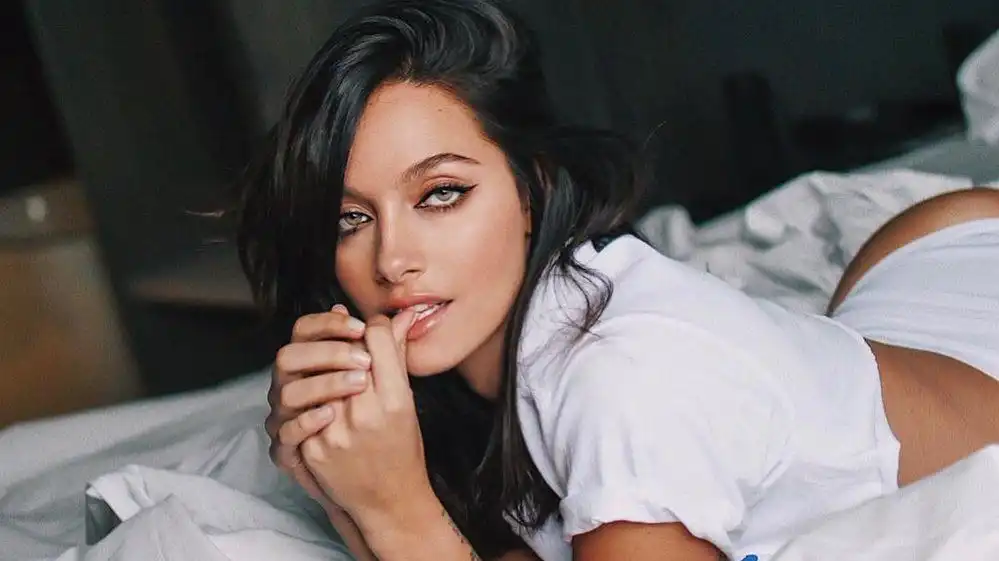 Checkout Paulo Dybala's Hot Girlfriend - Oriana Sabatini
Noemie Happart's net worth is estimated to be over $1 Million. She made most of her wealth from her career as a model.
Yannick Carrasco's net worth is quite more significant. Yannick Carrasco's net worth is estimated to be over $40 Million. Carrasco's annual salary with Atletico Madrid is €7.2 Million and €150,000 per week.
Noemie Happart is pretty famous on social media. She has over 75K followers on Instagram, where she is very active and she is uploading lovely snaps on the daily basis.
You can check Noemie Happart's Instagram profile here, she goes by the nickname @noemiehappart.
Happart also has a Twitter account, but she hasn't been active there since 2018. Anyway, you still can check Noemie Happart's Twitter here.
Noemie Happart's height is 5 ft 8 in (173 cm) and her weight is around 55 kg (121 lbs). Noemie has blonde hair and green eyes. Noemie Happart has several tattoos on her body.
She is a real beauty, who likes to take care of her body. Noemie Happart works out regularly and she is eating as healthy as possible. Noemie also does boxing, which helps her stay coordinated and burn a lot of calories.