Patricia Noarbe is probably one of the luckiest women, as she is about to marry her childhood sweetheart and she is a successful entrepreneur. In the following article you will learn many interesting facts about Patricia Noarbe, mostly known as Paddy. So follow along in order not to miss anything.
Marcos Llorente is highly regarded as one of the best midfielders at the moment. The Spanish international has been one of the key players for Atletico Madrid since he joined them in 2019. He completely destroyed Liverpool and scored a memorable goal to knock them out of the Champions League, but he also helped Atleti win their first La Liga title in seven years.
Llorente is most definitely one of the best midfielders and he achieved many great things during his career as a professional footballer. He owes his success to his long-time girlfriend as she was always there to support him and be there for him.
Marcos Llorente is in a long-term relationship with the stunning Patricia Noarbe. To be exact Paddy is Marcos Llorente's fiancee, as the Atletico Madrid star proposed to her in July 2021. Llorente popped the big question at the Wanda Metropolitano in front of his friends and family. The midfielder chose the perfect way to propose to the love of his life and of course he received a favourable reply.
Marcos Llorente and Patricia Noarbe have been together since 2013. They first started dating when she was still 16-years-old and Paddy knew that someday she would marry Marcos. And she was right as eight years later she is about to become Marcos Llorente's wife.
Patricia Noarbe is a fitness coach and model. She is also a successful entrepreneur. Paddy Noarbe is also known for being the long-term partner of the Spanish midfielder and Atletico Madrid star, Marcos Llorente.
Now let's take a closer look into Patricia Noarbe's biography and learn many interesting facts about her.
Patricia Noarbe was born on August 8, 1996, so her age is 26. According to her birthday, Patricia Noarbe's zodiac sign is Leo, which means that she is a very generous and loyal person. Usually people born under the sign of Leo have a magnetic personality and they are born leaders.
Paddy Noarbe was born in Spain, meaning that her nationality is Spanish, such as her partner's.
Patricia Noarbe's parents did everything they could to raise their daughter right and to give her all the love and support she needed. Paddy grew up surrounded by love. Her childhood was full of good memories and fun moments. Ever since she was young Paddy had a passion for the healthy lifestyle.
Paddy is very close to her parents, but has not disclosed any information regarding them. Patricia Noarbe has one sibling, a sister, Pia Noarbe.
Patricia Noarbe is the perfect combination between beauty and brains. Paddy is a fitness guru and a recipient of several degrees. She studies Law and Business Administration at the King Juan Carlos University.
Patricia Noarbe is a professional fitness coach and a model. She is also the founder of Paddyness. She has a team of professionals who help people to achieve their desired body shape. They offer different fitness programs, which are personalized for every individual.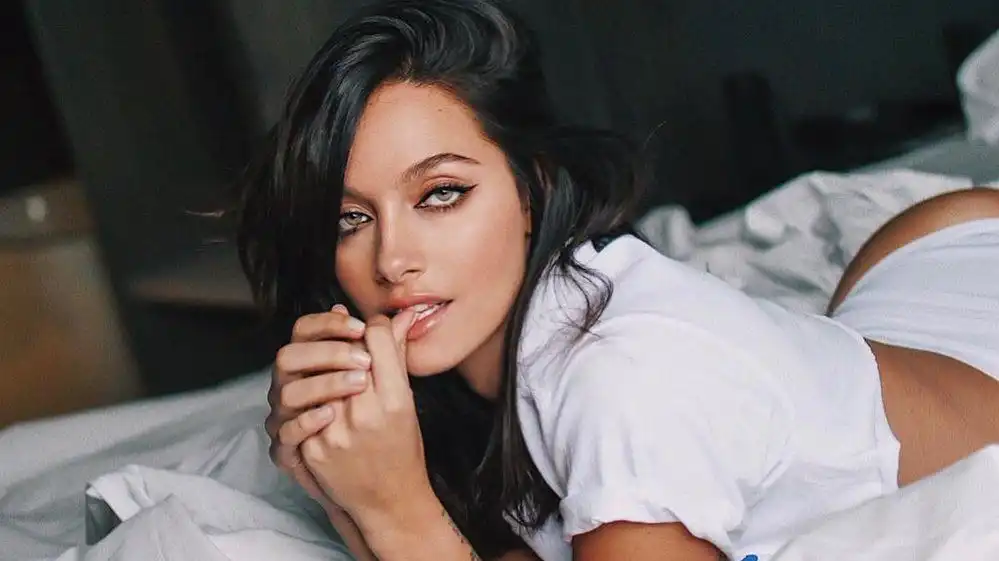 Checkout Paulo Dybala's Hot Girlfriend - Oriana Sabatini
Patricia Noarbe's net worth is under review at the moment, so stay tuned for further information. Paddy has not disclosed any details regarding her wealth, so we are working on it to find out more.
Marcos Llorente's net worth on the other hand is well known. Marcos Llorente's net worth is estimated to be over €12 Million ($14 Million). Llorente's annual salary is around €2,1 Million and his weekly wage is €42,683.
Patricia Noarbe is a real Instagram star with thousands of followers and she is followed by Cristiano Ronaldo's girlfriend, Georgina Rodriguez. Paddy's fans love her and she has a very positive influence on them giving them helpful advice on how to have a healthy life. She often shares her workouts with her followers.
You can check Patricia Noarbe's Instagram here, she goes by the nickname @paddy.8.
Patricia Noarbe's height is around 5 ft 4 inch (165 cm) and her weight is around 55 kg. She has a great body shape, which is not surprising considering the fact that she is a fitness guru. Patricia works out regularly and she is eating as healthier as possible. Paddy focuses her attention on her glutes and she lifts heavy weights to train her muscles.