Joao Felix is most definitely one of the most promising young players in the football world nowadays.
He is known as the Golden Boy and it is easy to see why, as he has a phenomenal speed, finishing and a dribbling technique.
We decided that it is time to take a closer look into his life, so today we are going to focus our attention on Felix's girlfriend.
The young Portuguese star has been in a relationship with the hottie Margarida Corceiro.
They met in 2019 and after chatting for a while, Felix and Corceiro started to date.
Joao and Margarida have been dating ever since then despite the difficulties of having a long distance relationship.
The couple always tries to spend as much time together as possible, as Felix lives in Spain and Margarida in Portugal.
Margarida became popular to the football fans after she began dating the Atletico Madrid star, Joao Felix.
But she is actually pretty famous in Portugal.
Margarida is a model, who is represented by the Central Models agency.
Also in 2020, Margarida took part in the 5th edition of the Portuguese version of
Now let's take a look into Margarida Corceiro's biography and learn more about her.
Margarida Corceiro was born on October 26, 2002, which means that her age is 20.
According to her birthday, Margarida's zodiac sign is Scorpio.
Margarida was born in Portugal, meaning that her nationality is Portuguese, just like her boyfriend's.
Margarida also has an older sister, Beatriz Corceiro.
As we already mentioned, Margarida is working as a model and she has represented several big brands such as Funky Project.
The hottie with the blue eyes is also working as an actress.
She made her debut in 2019, in TVI's production Prisioneira.
Since then she has starred in Bem me Quer.
To be honest, we were unable to find any specific information regarding Corceiro's net worth.
However, we do know her boyfriend's net worth, Joao Felix, which is around $25 million.
Now for those of you wondering about Margarida's height and weight, here it is.
Her height is 1.66 m or 5 ft 35 in.
Corceiro's weight is 56 kg.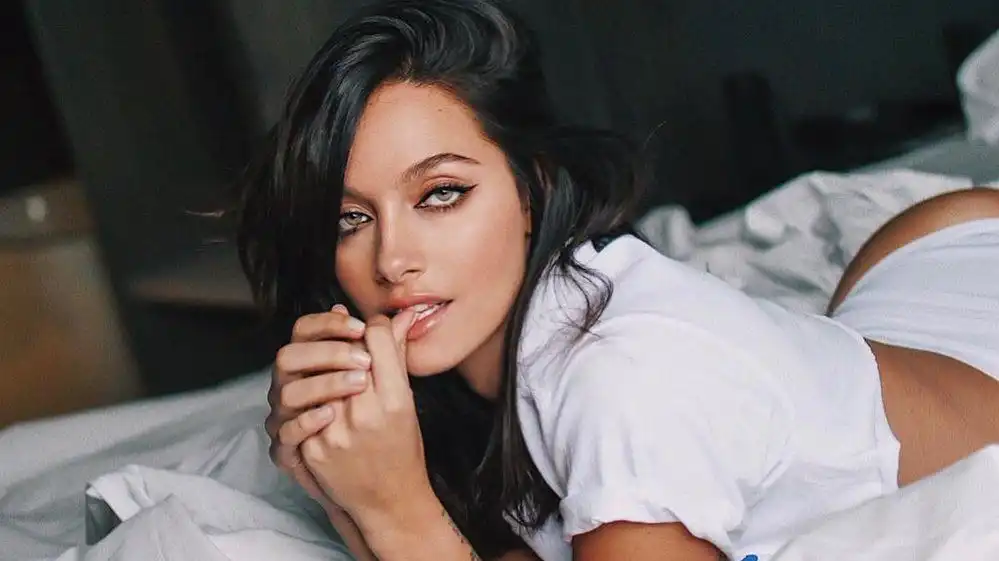 Checkout Paulo Dybala's Hot Girlfriend - Oriana Sabatini
Actually, Margarida is very famous on social media.
She has gained over 858K followers on Instagram, which you can check here.
Corceiro also has over 107K followers on Twitter.
You can check Margarida Corceiro's Twitter account here.