Rike Nooitgedagt and Virgil van Dijk share a very special relationship, starting dating in their childhood. Rike is van Dijk's beautiful wife and she sacrificed her career for the Dutch defender. In this article you will learn everything there is to know about Rike Nooitgedagt, who is a complete mystery to the fans. Read on to find out many interesting facts about Virgil van Dijk's wife.
Virgil van Dijk is one of the greatest defenders of our time. The Dutch international has helped Liverpool win the Champions League in the 2018/19 season, as well as the Premier League title for the first time in 30 years. Van Dijk is known for his strength, leadership and aerial ability and he is the only defender to win UEFA Men's Player of the Year and has finished runner-up for the Ballon d'Or and Best FIFA Men's Player.
Van Dijk is one of the players who doesn't want to talk about his personal life much. He prefers to keep his family out of the spotlight, that's why not many people know that he is married and has two children.
Is Virgil van Dijk married? The short answer to that question is yes. Van Dijk is married to Rike Nooitgedagt.
Van Dijk and Rike Nooitgedagt have been together for a long time as they began their relationship when they were teenagers. Marrying your childhood sweetheart is probably one of the best feelings in life as nowadays is hard to keep one relationship for a long time, but apparently, it worked out for van Dijk and Nooitgedagt.
The couple has been through ups and downs in their relationship, but when you truly love someone nothing else matters. Virgil van Dijk and Rike Nooitgedagt tied the knot in 2017 in a private wedding ceremony.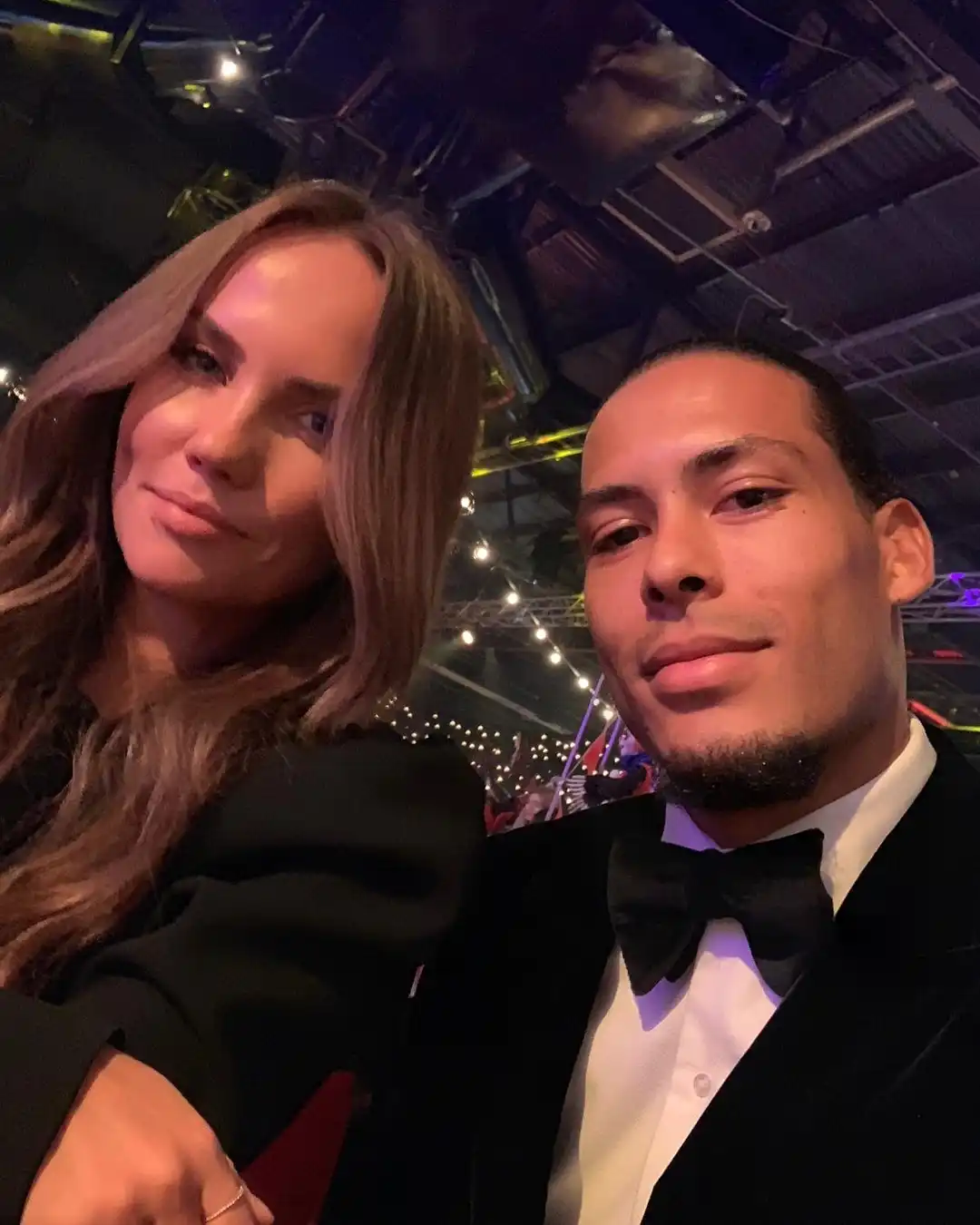 Rike Nooitgedagt is a very private person and she tries to avoid the spotlight as much as possible. She respects her privacy very much and she hasn't disclosed any personal information. Rike s not the typical WAG.
Now, let's take a closer look into Rike Nooitgedagt's biography and learn everything there is to know about her.
Rike Nooitgedagt likes to keep her life very private. It is unknown when Rike Nooitgedagt's birthday is. We are not sure what Rike's zodiac sign is as we don't know when is her date of birth.
It is also unknown what Rike Nooitgedagt's age is. We assume that her age is somewhere around van Dijk's age as they began their relationship when they were young.
Rike Nooitgedagt was born in Breda, the Netherlands, meaning that her nationality is Dutch.
Rike Nooitgedagt is very private about her personal life and she is an introverted person. She hasn't disclosed any information about her parents. It is unknown who her mother and father are.
There is also no information if Rike Nooitgedagt has siblings or if she is an only child.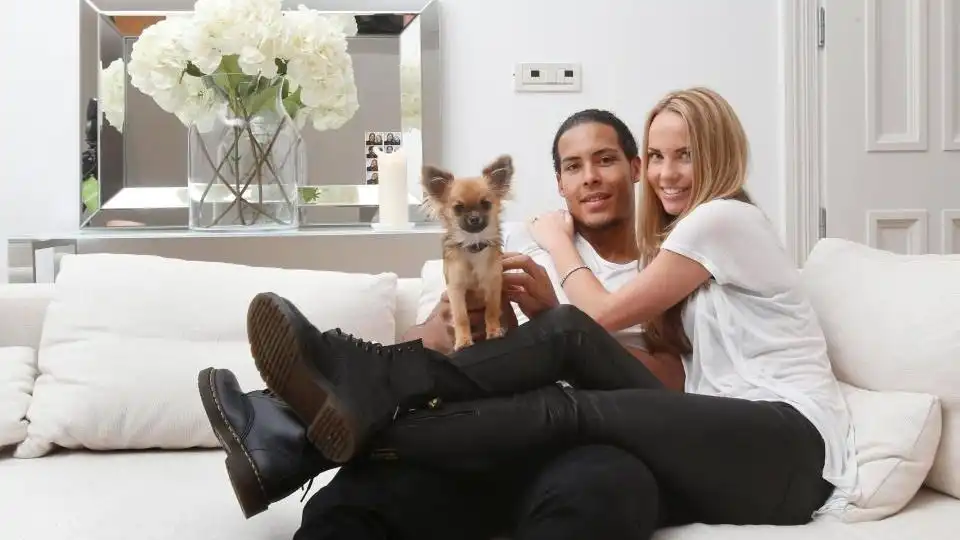 Rike Nooitgedagt completed her education in the Netherlands. She was a top student, as she always loved reading. It is unknown if she enrolled in university after she graduated from high school.
Rike Nooitgedagt worked as a fashion sales manager and actually, the first biggest setback in her relationship with Virgil came in 2013 because of her career.
Rike had to choose between her career and staying with Virgil, who got a call from Celtic. Nooitgedagt was making great sales in her professional area, but she chose to follow the man she loved and she stayed with the footballer.
Currently, Rike Nooitgedagt's job is as a fashion designer.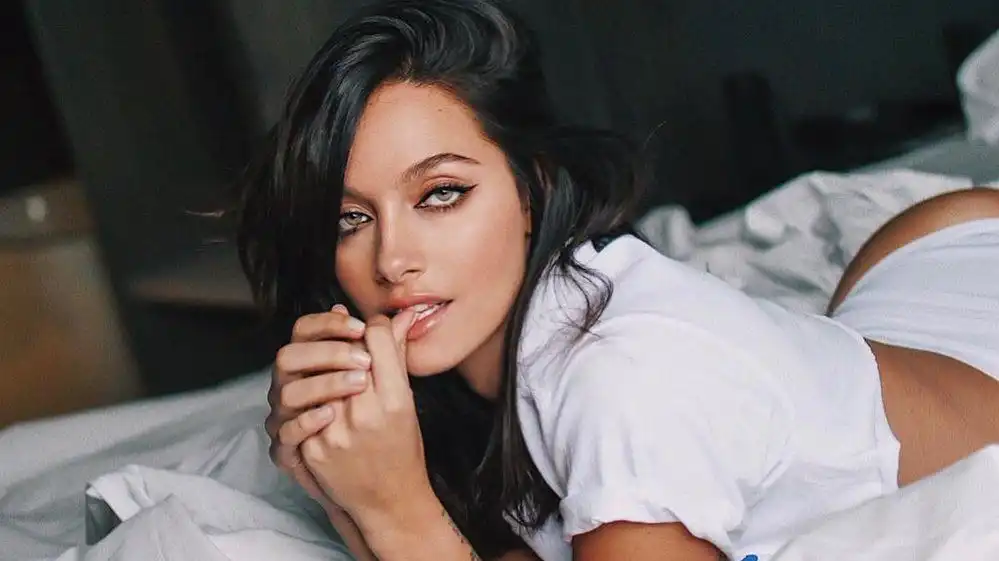 Checkout Paulo Dybala's Hot Girlfriend - Oriana Sabatini
Rike Nooitgedagt's net worth is estimated to be around $200,000.
Virgil van Dijk's net worth is around $22 Million. He made most of his wealth from his career as a football player. Van Dijk is one of the highest-paid Liverpool players. Virgil van Dijk's annual salary is around £11.44 Million and his weekly wage is £220,000.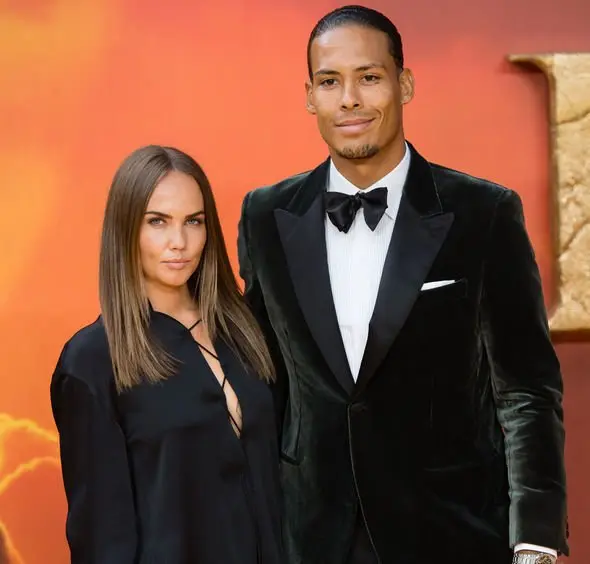 As we already said, Rike is keeping her personal life very private and she can't be found on any social media platform. Rike Nooitgedagt does not have Instagram or Twitter, or at least we could not find her accounts, so if you have more information feel free to send it to us.
Rike Nooitgedagt's height is 5 ft 3 in (1.60 m) and her weight is around 52 kg (115 lbs). She has brown hair and green eyes. Currently, Rike Nooitgedagt doesn't have tattoos on her body.
Virgil and Rike have two children together. They have two daughters. Rike Nooitgedagt gave birth to Virgil van Dijk's first daughter in 2014. The couple decided to name her Nila van Dijk.
In 2016, the couple welcomed their second daughter Jadi van Dijk.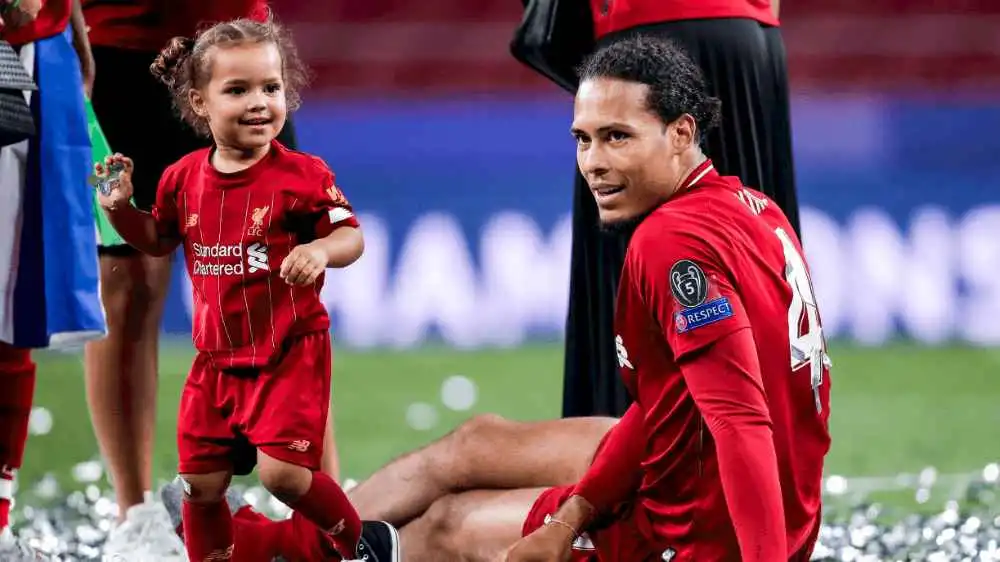 | | |
| --- | --- |
| Full Name | Rike Nooitgedagt |
| Date of Birth | N/A |
| Age | 32 |
| Zodiac Sign | N/A |
| Birthplace | Breda, the Netherlands |
| Nationality | Dutch |
| Religion | Christianity |
| Job | Fashion Designer |
| Net Worth | $200,000 |
| Husband/Boyfriend | Virgil van Dijk |
| Children | Nila van Dijk and Jada van Dijk |
| Parents | N/A |
| Siblings | N/A |
| Body Measurements | N/A |
| Height | 5 ft 3 in (1.60 m) |
| Weight | 52 kg (115 lbs) |
| Hair Color | Brown |
| Eye Color | Green |
| Tattoos | No |
| Instagram | Rike Nooitgedagt isn't on Instagram |