Magi Sadeq is not the typical WAG and she stays away from social media and doesn't sit for any interviews. She is Mohamed Salah's teenage love and the reason behind his success. Read on to learn everything there is to know about Magi, Salah's wife.
Mohamed Salah gained extreme popularity in recent years, as he became a major part of the Liverpool squad and became a star among the Arabs, winning trophy after trophy. Salah quickly turned into one of the best players in the world, scoring goal after goal. He is one of the most recognizable football players of our time, but what exactly do we know about his personal life?
And more specifically, what do we know about his teenage love, his lovely wife?
Mo Salah has been a married man for many years, as he married his childhood sweetheart, Magi Sadeq.
The couple started dating when they were teenagers.
They knew each other from the school they went to, and according to Magi's mother, their love story began when they were classmates throughout elementary and junior years.
The couple has dated for several years before they decided that it is time to take things further and marry each other.
Mohamed Salah and Magi Sadeq tied the knot in 2013 in a big wedding ceremony, which was attended by thousands of people.
Magi Sadeq is mostly known for being the wife of the Egyptian Messi.
Magi is also known for keeping a low profile on social media and she is trying to avoid any kind of public appearance.
Magi was born in 1994, which means that her age is 28.
Magi Salah was born in Nagrig, Egypt, as her husband, which means that her nationality is Egyptian.
Magi Sadeq comes from a big family and she has a twin sister, Mohab Sadeq. Magi also has two other sisters - Mahy and Miram.
Magi's parents were teachers at Mohammed Eyad Al Tantawi school, where she and Mo Salah went to. There is no other information about Magi's mother and father as she is a very private person and she doesn't like to share personal information.
Magi Sadeq completed her education in Egypt. She was a very smart student and she loved studying. Right after graduating from high school, Magi enrolled in university.
There is a common belief that Magi Salah has graduated with a bachelor's degree in Biotechnology. But this information is misleading as she was mistaken with another person on Instagram.
Magi and her twin sister both have bachelor's degrees from the Faculty of Commerce in Alexandria.
Magi Sadeq's job is under review at the moment, so stay tuned for further information. Magi hasn't disclosed any details about her occupation.
Despite that, she is a great philanthropist who helps girls from her village with marriage expenses as well as lends a hand to unprivileged families. But she remains very humble and keeps a low profile, away from the spotlight.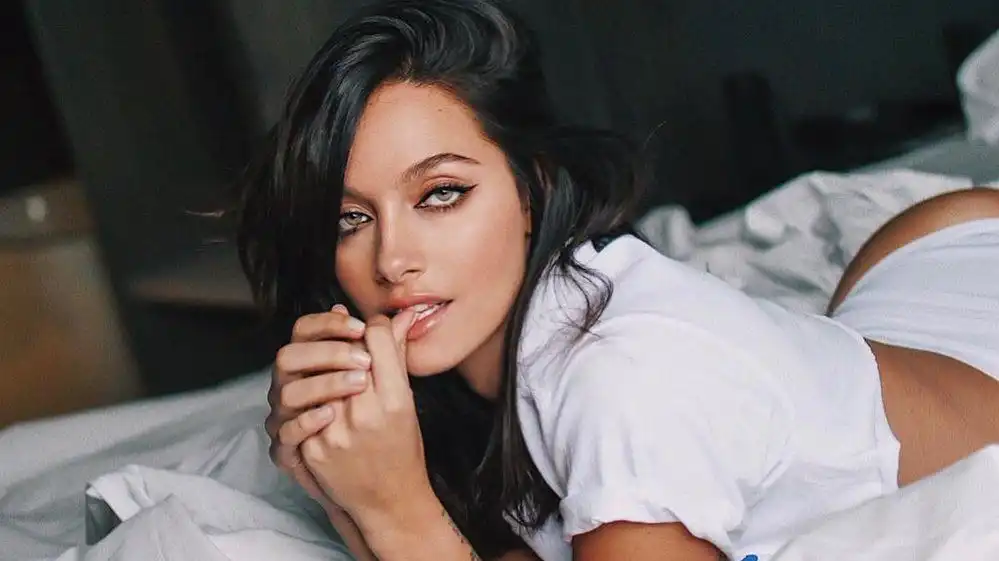 Checkout Paulo Dybala's Hot Girlfriend - Oriana Sabatini
Magi Salah is a very private person and she is not like the other WAGs of the footballers, who share every part of their lives with their followers.
Magi doesn't even have an Instagram profile. So you can't find Magi on any social media platform.
Magi Sadeq and her husband, Mo Salah, are both very religious.
Magi is Muslim and she can't be seen without her "hijab".
Magi Sadeq's net worth is unavailable at the moment, so stay tuned for further information.
Mohamed Salah's net worth on the other hand is very significant and it may surprise you. Salah's net worth is estimated to be around $90 Million. Mohamed Salah's annual salary is £10,400,000 and his weekly wage is £200,000, making him one of the highest-paid Liverpool players alongside Virgil Van Dijk and Thiago Alcantara.
Behind every successful man, there is a woman that believed in him. Mo Salah could never stand where he is at now if it wasn't for his wife, Magi.
Magi is a very supportive wife, as she has been with Salah through the ups and downs in his professional football career. She encouraged him to become the player he is today.
Sadeq also attends almost every game at Anfield, to cheer her husband from the crowd.
Magi usually doesn't appear much in public, as she tries to avoid the spotlight as much as possible. She has appeared alongside Salah only a couple of times.
Magi was seen with Salah when he was given the Golden Boot of the 2018/2019 season, but Salah's wife got heavily criticized by the fans for her clothing.
Magi Sadeq's height is around 5 ft 4 in (165 cm), but there is no official information about her weight. She has dark hair and brown eyes. Currently, Magi doesn't have tattoos on her body.
Mo Salah and Magi Salah are a very happy couple as they are proud parents of two lovely daughters.
Salah's first daughter was born in 2014 and they have decided to name her Makka Salah, in honour of the Islamic holy city of Mecca.
His second daughter was born in 2020, and her name is Kayan Salah.
Magi Salah's second baby was born nine months after the historic semi-final against Barcelona when Liverpool made a terrific comeback. The after-party was on point.