Natália Loewe is the stunning wife of the Liverpool star, Alisson Becker.
Alisson Becker has been one of the most famous goalkeepers in recent years, as he helped Liverpool win the Champions League in 2018/19 season and the following season he has contributed with winning the Premier League title.
However, we decided to dedicate this article not to his professional achievements, but rather to his personal ones, and more specifically to his wife. Here you will find everything there is to know about Natalia Loewe Becker, Alisson Becker's wife.
Alisson Becker is married to the stunning Natalia Loewe Becker.
Alisson began his relationship with Natália Loewe back in 2012, when he was still part of the youth squad of the Brazilian club Internacional.
After three years of dating on June 22, 2015, Becker and Natalia tied the knot in a lavish wedding ceremony.
When Alisson Becker was purchased by Roma in 2016, the couple had to spend some time separated as by the time, Loewe was finishing her final year at the university. But as soon as she got her degree she moved to Roma to be with her husband.
Natalia Loewe Becker is mostly known for being the wife of the Liverpool star, Alisson Becker.
Natalia is also a renowned physician, as she studied to become one.
Now let's take a closer look into Natalia Loewe Becker's biography and learn as much as possible about her.
Natalia Loewe Becker was born on December 28, 1990, which means that her age is 31.
According to Natalia Loewe's birthday her zodiac sign is Capricorn, which means that she is a very disciplined person. Usually people born under the sign of Capricorn are great leaders.
Loewe Becker was born in Porto Alegre, Brazil, which means that her nationality is Brazilian such as her husband's.
Natalia Loewe is the daughter of Odinerto Loewe, who is he father and Eliana Loewe, who is her mother.
Natalia is not the only child in the family, as she has one sibling, a younger sister, Gabriela Loewe.
Natalia Loewe studied to become a doctor. She went to the Catholic University of Pelotas.
Natalia graduated from university and got her degree and ever since then her job is as a physician.
Natalia Loewe Becker is a physician. She got her job as soon as she graduated from university.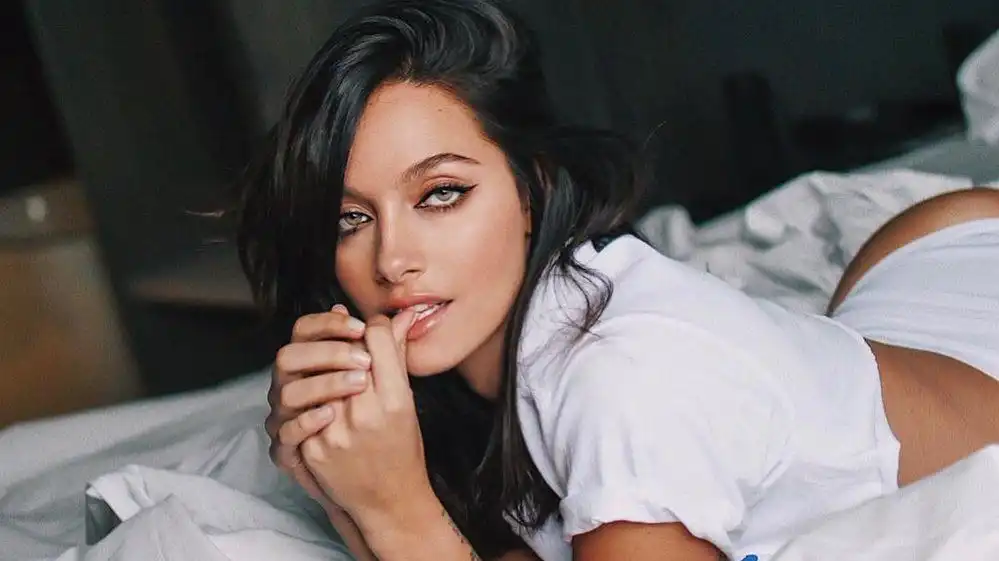 Checkout Paulo Dybala's Hot Girlfriend - Oriana Sabatini
Natalia Loewe's net worth is under review at the moment so stay tuned for further information.
Alisson Becker's net worth on the other hand is $8 Million, as his annual salary is around $2.5 Million.
Natalia Loewe height is not revealed, but considering the fact that Alisson Becker is 1.91 m, we could assume that she is around 1.65 m.
Natalia Loewe's weight is around 60kg.
Natália Loewe Becker is quite famous on her Instagram profile, as she has over 283K followers there, despite she is not the typical WAG, and she is not a model. She likes to keep her fans engaged with her life though and she often posts pictures of her and Alisson and their family.
You can check Natalia Loewe Becker's Instagram here.
Natalia Loewe also has a Twitter account, where she is very active too.
Natalia Loewe Becker is one of the biggest fans of her husband. She always tries to watch him play at the stadium and cheer him from the crowd.
Another interesting thing about Natalia is that she was not entirely convinced that moving to Merseyside would be a good idea for the family.
But Roberto Firmino's wife, Larissa Pereira, convinced her that she and her family would find it easy to settle in Liverpool.
They knew each other as their husbands play together for the Brazilian national team, so Natalia listened to Larissa, and it was for the best, especially for the fans of Liverpool,as the Reds have been struggling to find a proper goalkeeper.
Alisson and Natalia have been blessed with two beautiful children.
On 29 April 2017, Natalia Loewe gave birth to Alisson's first child, a daughter, who they named Helena Becker.
Two years later, on June 14, 2019 Alisson was blessed with a son - Matteo Becker.
In 2020, the couple announced that their third child is on the way.