Meet the stunning, Julia Vigas, the wife of the Liverpool ace, Thiago Alcantara.
Thiago Alcantara has been one of the most technical midfielders of our time and the Spaniard won many league titles first with Barcelona and later with Bayern Munich.
In 2020, Thiago shocked the football fans when he announced that he would be joining Liverpool.
He has accomplished many things in his professional career, but what about his life off the pitch. We are here to learn more about his wife - who she is and how they both met.
Thiago Alcantara is married to the stunning Julia Vigas. Thiago met his wife when he was playing for the Spanish giants Barcelona in 2012.
They started to date shortly after that, and when Bayern Munich offered the midfielder a contract in 2013, Vigas did not hesitate and followed her boyfriend to Germany.
Three years after they began their relationship, Thiago decided that it is time to take things further and he proposed to Julia. The couple got married on June 27, 2015 in a big wedding ceremony in Sant Climent de Peralta, Catalonia, Spain.
Julia Vigas is mostly known for being the wife of the Liverpool midfielder, Thiago Alcantara.
Julia is a successful business owner and she is an Instagram star.
Now let's take a closer look into Julia Vigas' biography and learn more about her.
Julia Vigas was born on February 27, 1990, which means that her age is 32.
According to her birthday, Julia's zodiac sign is Pisces, which means that she is a very intuitive and dreamy person. Usually people born under the sign of Pisces are known for having an imagination, intuition and selflessness.
Julia Vigas was born and raised in Barcelona, Spain, meaning that her nationality is Spanish.
Julia comes from the family of Berta and Enric Vigas, as her father is a business owner.
Vigas has two siblings, older brothers - Enric and Raul.
Julia Vigas studied Marketing and Communications at the Universidad de Barcelona, and she graduated in 2013, right before she moved to Germany.
Do you wonder what Julia Vega's job is? Well, Julia is a co-owner with her brothers of a hotel "Terra Mar" in Barcelona.
Her hotel has three stars and the visitors often leave very satisfied with the room service and the whole staff, and they regularly give it four stars out of five.
However, Julia Vigas also earns a lot as she is a very followed person on her Instagram account, with more than 134K followers.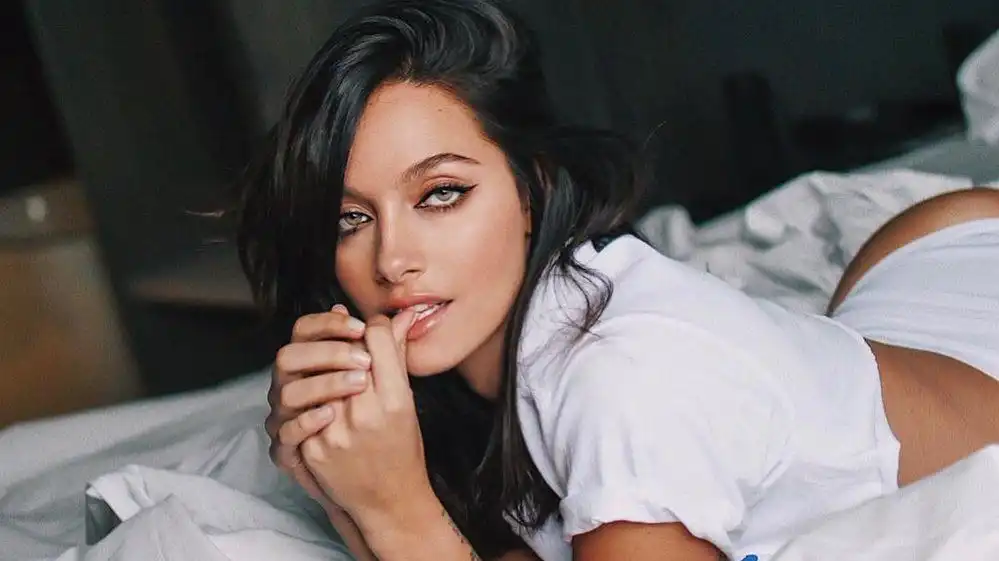 Checkout Paulo Dybala's Hot Girlfriend - Oriana Sabatini
Julia Vigas' net worth is estimated to be over $1 million.
Julia's husband, Thiago Alcantara's net worth is very significant as well. Thiago Alcantara's net worth is estimated to be over $83 Million.
Thiago is one of the highest paid Liverpool players as he earns around $12 Million per year.
Julia Vigas is one of the most popular WAGs in the football world. The fans love her and she has a very positive impact on them.
Julia Vigas has gained over 134K followers on Instagram. You can check Julia Vigas Instagram here.
Julia Vigas also has a Twitter account, but she is not very active there.
In her social media she often posts pictures of her and her family on their vacations to the exotic cities. Vigas also trains regularly and she lets her fans know about it from the stories from the gym or the Instagram posts on her profile.
Thiago Alcantara and Julia Vigas have two children together.
Julia gave birth to Thiago's son, Gabriel Alcantara, in May 2017, two years after they got married.
In 2019, Vigas became pregnant again and she gave birth to the couple's second baby, Siena Alcantara, in February 2020.