Sergio Reguilón is dating the stunning YouTube and Instagram star, Marta Diaz, so keep reading to find out more interesting facts about Marta Diaz, Sergio Reguilon's girlfriend.
Sergio Reguilоn was born on December 16, 1996 in Madrid, Spain.
The full-back quickly turned into a real sensation which led to his signing with Tottenham in 2020. The Spurs paid Real Madrid the initial €30.00m to bring the talented player in England.
Despite being so young, Reguilоn made a name for himself and quickly became Mourinho's favourite, but we are not here to talk about his professional life.
We believe that you are here because you want to know more about Sergio's partner, so here you will find everything there is to know about the stunning Marta Diaz.
Sergio Reguilоn is in a relationship with Marta Diaz and when they announced the news that they were a couple it literally blew up the internet.
There were many speculations that Reguilon is dating the young YouTube star and the fans were extremely happy when they went public with their relationship.
Sergio and Marta are believed to start dating in 2019, but they look like a couple that have been dating for many years. Their first public appearance was at the wedding of Sergio Ramos and Pilar Rubio.
The couple are always posting pictures and sometimes videos of the precious moments they share together during their travels.
Well, for the football fans Marta Diaz gained popularity as the girlfriend of the left-back Sergio Reguilon.
But Marta was famous before she started her relationship with Sergio, as she is a YouTuber and an Insta star.
Now, let's dig in deeper into Marta Diaz's biography and learn more about her.
Marta Diaz was born on October 30, 2000, meaning that her age is 22.
According to her birthday, Marta's zodiac sign is Scorpio, which means that she has a passionate and secretive nature, and she possesses a deep inner fire.
Marta Diaz was born in Spain, meaning that her nationality is Spanish, just like her boyfriend's.
Marta Diaz comes from a Spanish family, but there is not much information about her parents.
Anyway, Marta has one sibling, an older brother, who is also a YouTube star.
David Diaz is the older brother of Marta, who has a gaming channel on YouTube, AlphaSniper97, where he plays games such as Call of Duty and Fortnite.
Marta gained over 2M subscribers on her channel on YouTube, where she is uploading very regularly. She posts beauty videos and sometimes she posts fun vlogs of her latest trips or videos of her trying new food that she makes with her friends
Diaz also became very popular on Instagram, becoming a real sensation with over 2.7М.
You can check Marta Diaz's Instagram here.
Marta is also very famous on TikTok, where she has over 2.9M followers.
It is worth giving it a look as she posts funny videos of her and she even has several videos with Sergio, so you can check Marta Diaz TikTok here.
Being a YouTuber nowadays is a very well paid profession and Marta is well aware of that.
She gained over $500,000 just for a year and now Marta Diaz's net worth is around $1M.
Her boyfriend also has a significant net worth.
Sergio Reguilon's net worth is estimated to be around $2.5M.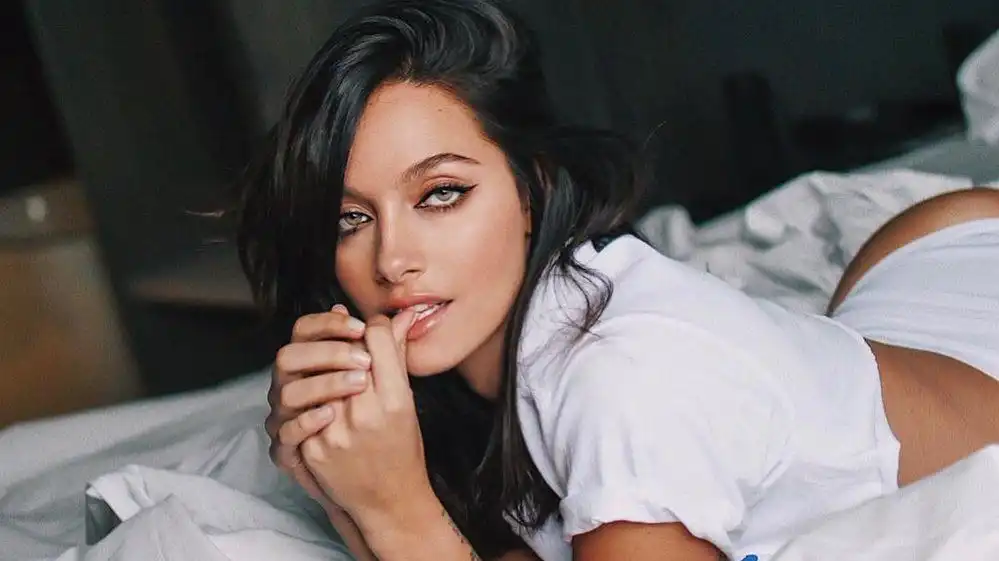 Checkout Paulo Dybala's Hot Girlfriend - Oriana Sabatini
Marta Diaz most definitely realizes the importance of having a healthy lifestyle and she is doing her best to be in shape.
Marta Diaz's height is 5'3" (160 cm) and her weight is 57 kg.