Andrea Salas is the stunning wife of the Paris Saint-Germain goalkeeper, Keylor Navas. Read on to learn everything there is to know about Keylor Navas' stunning wife. Here you will find many interesting facts about Andrea Salas.
Keylor Navas is one of the best goalkeepers of our time and he has helped Real Madrid win many trophies, and in the 2019/20 season, he helped Paris Saint-Germain win the Ligue 1 title. Navas has been phenomenal for PSG in recent seasons and Gianluigi Donnarumma will have a difficult time replacing the Cost Rican.
However, despite Navas having accomplished many things in his professional career, we are here to find out what he has managed to achieve in his personal life, so here you will find everything there is to know about Navas' wife.
Keylor Navas is married to his long-term partner Andrea Salas for over one decade. The couple got married in a civil ceremony back in 2009.
They have dated for many years before finally tying the knot, as they are from the same neighbourhood in Costa Rica.
In June 2015, Andrea Salas and Keylor Navas decided that it is time to have a big wedding ceremony, attended by many guests. The wedding took place in San José, Costa Rica, and over 250 special guests were invited to share the couple's happy moments.
Andrea Salas was wearing a beautiful white dress, as she described the dress of "her dreams", which was designed by the famous wedding dress designer Micaela Oliveira.
Andrea is a famous model and she was even named Miss Hawaiian Tropic. Andrea Salas is mostly known for being the wife of the famous goalkeeper, Keylor Navas.
Now, let's focus our attention more on Andrea Salas' biography and find out everything there is to know about her.
Andrea Salas was born on June 22, 1983, so her age is 39 and she is three years older than Keylor Navas.
According to her birthday, Salas' zodiac sign is Cancer, which means that she is a very emotional and sensitive person. Usually, people born under the sign of Cancer are always ready to help others and they get attached very easily.
Andrea Salas was born in Pérez Zeledón, Costa Rica, such as her partner Keylor Navas. Andrea Salas' nationality is Costa Rican.
Andrea Salas' religion is Christian, such as her husband's.
Andrea Salas' family is under review at the moment as there is no official information regarding her parents. Andrea has not disclosed any info about her childhood, as she is very private when it comes to her personal life.
There is also no information if Andrea has siblings or if she is an only child.
There is no official information regarding Andrea Salas' education.
As far as we know she completed her education in Costa Rica. Andrea graduated high school in Costa Rica, but it is unknown if she enrolled in university after that.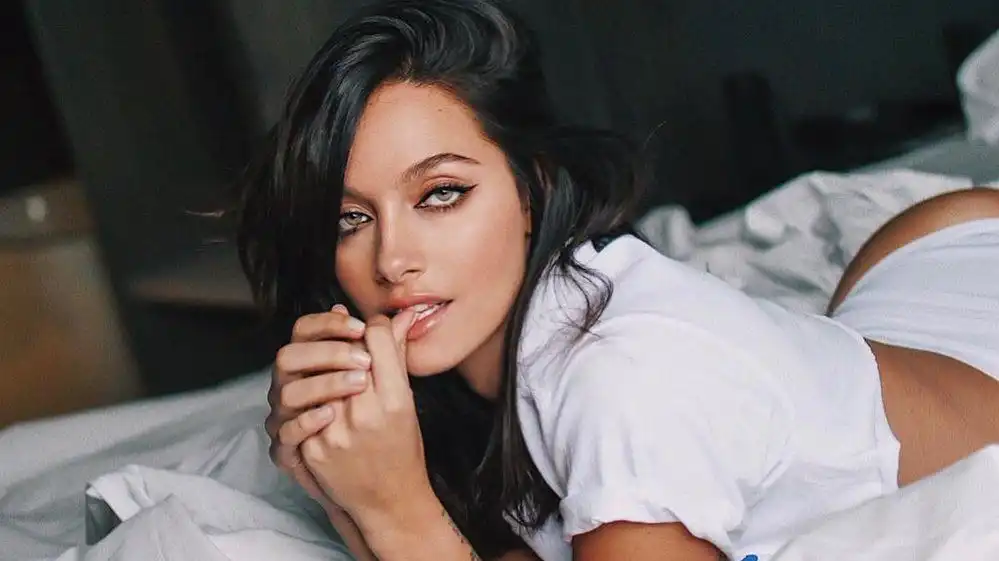 Checkout Paulo Dybala's Hot Girlfriend - Oriana Sabatini
Andrea Salas has been working as a model from a young age and in 2006 she was named Miss Hawaiian Tropic.
Andrea Salas is also a businesswoman as she has her own project, a fitness centre called Electro Body Center. She is a gym lover, so she turned her passion into her job and now she is making a lot of money out of it.
Andrea also works with her husband in a foundation they both formed. It is called 'Tiempos De Esperanza' (Times of Hope). The foundation helps poor children with their basic needs.
Andrea is a successful entrepreneur and an Instagram star, so her wealth is very big. Andrea Salas' net worth is estimated to be between $1 Million - 5 Million.
Keylor Navas's net worth is also very significant. It is estimated that Navas' worth is over $18 Million. Keylor Navas also earns a lot of money per year, as his annual salary is around £10,244,000. Keylor Navas' weekly wage is £197,000.
Salas is also very famous on Instagram as she has more than 314K followers. She likes to keep her fans engaged with her life and she often shares pictures of herself and her family, or some of her workout sessions, as she is having one very healthy lifestyle.
You can check Andrea Salas' Instagram here, she goes by the nickname @andreasalasb.
Keylor Navas and Andrea Salas are also good friends with Sergio Ramos and his wife Pilar Rubio.
They follow each other on social media and Navas and Salas were even part of Ramos and Rubio's wedding in 2019.
Andrea is also very good friends with Wanda Nara, Mauro Icardi's stunning wife.
Andrea Salas loves to travel and whenever she has the opportunity she grabs it. She and her husband have travelled all around the world including Porto, Dubai, Munich and so on.
Andrea also loves riding horses, so when she has free time she always goes horse riding.
Salas is also a true gym lover and she trains daily.
Andrea Salas' height is around 5 ft 4 in (1.65 m) and her weight is 55 kg (121 lbs). Andrea has blonde hair and blue eyes. Currently, Adrea doesn't have tattoos on her body.
Keylor Navas and Andrea Salas have three children.
Andrea Salas has a daughter, Daniela Salas, from her previous marriage which ended with divorce.
On February 28, 2014, Andrea gave birth to her first child with Keylor, a son, Mateo Navas
On January 28, 2019, Andrea gave birth to Navas' second son, Thiago Navas.