Neymar Jr. is one of the most recognizable faces not only among the football fans, but in the whole world.
The Brazilian has become a real sensation during his time at Barcelona and he is now one of the best footballers in the world.
Neymar became the most expensive player in the world when Paris Saint-Germain paid 222 million euro for his services.
But Neymar's career has been marked by a curse, as he is injured every time his sister has a birthday.
Neymar, or as the fans also call him, Juninho, has a younger sister, Rafaella Santos.
Neymar has a very strong bond with his sister and he even has her face tattooed on his shoulder.
Rafaella Santos is mostly known for being the sister of the famous footballer, Neymar da Silva Santos Júnior.
Rafaella is also a renowned model, who has a very successful career.
We decided to dig in deeper into Rafaella Santos' biography and learn more about her and what is that curse that we already mentioned.
Rafaella Santos (Also known as Rafaella Beckran) was born on March 11, 1996, which means that her age is 26.
According to her birthday, Rafaella's zodiac sign is Pisces.
Rafaella da Silva Santos was born in Mogi das Cruzes, Brazil, so her nationality is Brazilian.
Rafaella Santos is the second child in her family, as her brother, Neymar is older than her.
She is the daughter of Neymar Santos Sr. and Nadine da Silva.
Rafaella's parents are divorced and her mother became a real sensation back in 2020, when she revealed that she was dating Tiago Ramos, who is 20 years younger than her.
Rafaella Santos has a nephew, Davi Lucca da Silva Santos, who is Neymar's son.
Rafaella Santos is a successful model and an Instagram star.
She has worked with many famous brands and she has been on the cover of several magazines.
Santos works with , which is a skateboard apparel shop.
Rafaella is also an ambassador for several charity organizations such as .
Rafaella is a real social media star.
She has gained over 5.6 Million followers on Instagram, where she is very active and she likes to tease her fans with provocative snaps of her in bikini.
You can check Rafaella Santos' Instagram here.
Rafaella is also very active on Twitter, where she has over 268K followers.
You can check Rafaella Santos' Twitter here.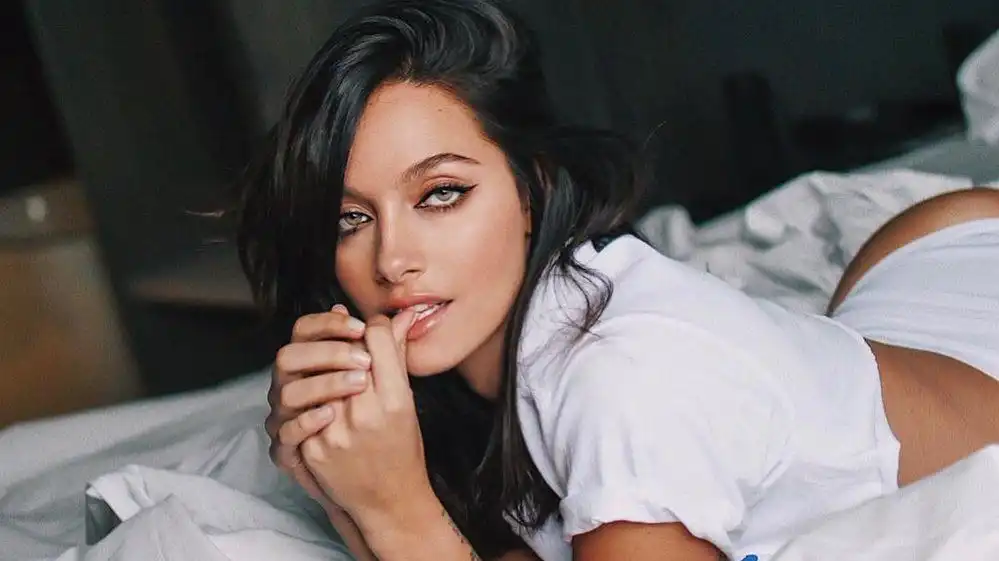 Checkout Paulo Dybala's Hot Girlfriend - Oriana Sabatini
Rafaella Beckran's net worth is estimated to be between $1 Million – $5 Million dollars.
Neymar's sister has made this amount of money from her career as a model and an Insta star.
Rafaella Santos is a true ink lover, as she has her body covered in tattoos.
It is not a secret for anyone that Rafaella and Neymar have a close relationship.
Rafaella decided to return the favor of Neymar , who tattooed her portrait on his shoulder.
In 2015, Rafaella tattooed Neymar's eyes on her left arm.
There is a saying that Rafaella Santos' birthday is cursed, as her brother is always injured during the time of her birthday.
Neymar has the habit of being sidelined with an injury around this time for the past few years.
The fans were quick to notice the pattern, as Neymar has been missing games since the 2014-15 season.