Eden Hazard is undoubtedly one of the most famous football players at the moment - but what do we know about his life outside the pitch?
Is he married or is he single? Does he have children?
Oh My Football decided to take a closer look at Hazard's personal life and answer to those questions.
Natacha Van Honacker is the woman that made the Real Madrid ace fall in love with her ever since high school.
Hazard married his childhood sweetheart as they began their relationship when he was just 14-year-old.
Eden and Natacha met at a friend gathering and it was a love at first sight for Eden, but Natacha did not notice him initially. However, Hazard fell in love with her shy nature and shortly after that they started dating.
In 2005, a tempting offer came from Lille and Hazard needed to move to France, but at the time he was already in a serious relationship with Natacha Van Honacker.
She couldn't move right away with her boyfriend, who eventually became a superstar, as she was still a student, but shortly after graduating from college she moved to France to be with her boyfriend.
However, Hazard and Natacha decided to tie the knot in 2012, just before the Belgian joined the Premier League club Chelsea. They got married in a low-key ceremony attended by a small group of close family and friends.
Natacha Van Honacker is mostly known for being the wife of the famous Real Madrid player, Eden Hazard.
Natacha is a very private person and she is not the usual football wife trying to be the center of the spotlight. As a matter of fact she is more of a shy person that prefers to support her husband without trying to get attention.
She rarely goes to any red carpet ceremonies and if it was not for Hazard who got all of his family on the pitch when Chelsea won the title then nobody would have known that the Belgian is even married.
Now let's take a closer look into Natacha Van Honacker's biography and learn as much as possible for her.
We know very little for Natacha Van Honacker as she rarely goes in front of the camera.
Natacha Van Honacker was born in 1992, so her age is 30.
There is no information on Natacha's birthday, so we can't be sure what her zodiac sign is.
Natacha Van Honacker was born and raised in Belgium, meaning that her nationality is Belgian, such as Hazard's.
Natacha Van Honacker's profession is under review at the moment.
From what Hazard has spoken about his wife we know that she is an incredible cook and she is a full-time mother and a housewife.
Behind every successful man there is a woman that believed in him with all of her heart and supported him unconditionally.
It is a fact that Natacha is a die-hard supporter of Eden and was often seen at her husband's matchesa back in the UK.
Natacha has turned out to have a huge impact on Hazard's development as a player, as she supported him to become the best.
As it was reported, she influenced Hazard to move to Real Madrid and also in the past Hazard wanted her opinion of whether to join Paris Saint-Germain or not.
"If my wife was to say, 'Honey, I'd like you to go to PSG,' I would have to take it into account," said Hazard.
As it became clear, Natacha is a very private person and she avoids any attention.
Natacha is not active on social media and she doesn't have Instagram, Twitter or Facebook accounts.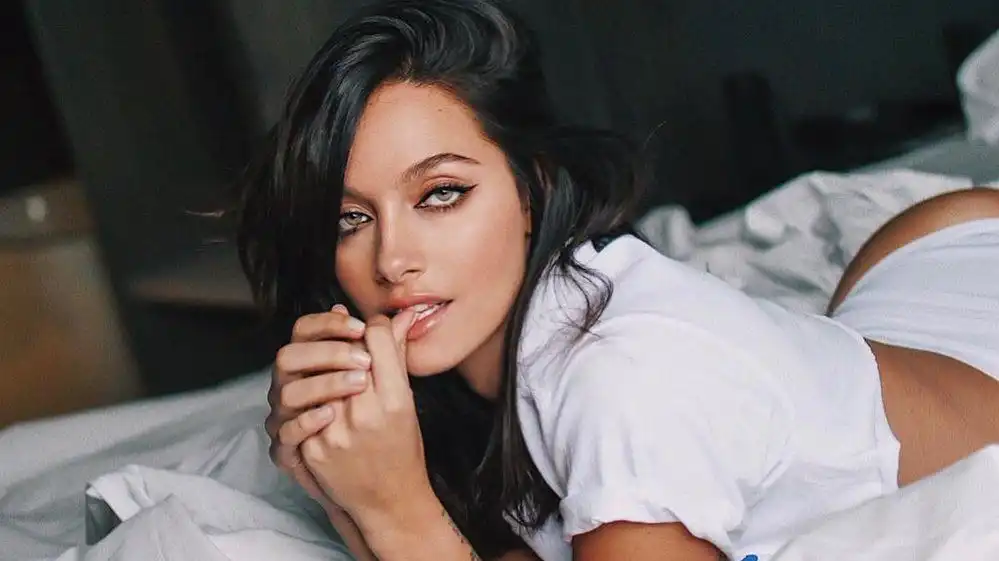 Checkout Paulo Dybala's Hot Girlfriend - Oriana Sabatini
Natacha Van Honnacker's net worth and salary are under review as there is no official information regarding that topic.
Her husband's net worth is €100 million and Eden Hazard's salary is €13 Million.
Hazard was just 19-year-old when Natacha gave birth to their first child on December 19 2010 - Yannis Hazard.
Three years later the couple welcomed their second child - Leo Hazard.
In September 2015, Natacha gave birth to their third son - Samy Hazard.
Hazard's wife loves traveling and also is a huge football fan and also enjoys watching badminton.
Her favourite destination to travel is New York and she has visited 'Disneyland' in Paris with her family.
She is an incredible cook and she often makes her delicious pizzas using her secret ingredients.
Natacha Van Honacker is also an avid reader.