Gareth Bale has been going through a difficult time in his career, as Zinedine Zidane has no belief in the Wales international, but things are starting to look bright again for him as he is in a top form in Tottenham Hotspur.
No matter what difficulties he has gone through, Bale has a partner who is there to support him unconditionally no matter the circumstances.
Gareth Bale might be one of the luckiest men as he is married to his childhood sweetheart, Emma Rhys-Jones.
Gareth Bale is married to the beautiful Emma Rhys-Jones. Despite being married since 2019, their story has begun in the early 2000s.
The couple started to date when they were still in high school as they were going to the same school. Gareth Bale and Emma Rhys-Jones have been together for over a decade now, and finally got married in 2019 after being engaged since 2016.
The couple tied the knot at a secret wedding ceremony, which was attended by only 60 people, who were among their closest friends and family. The guests learnt about the wedding the night before and when they arrived they were obliged to give their phones to the guards.
Many important people were not invited to the ceremony which was held at a five-star hotel on a Majorcan island. Emma Rhys-Jones' grandparents, who actually raised her, were not among the guests.
Emma Rhys-Jones is mostly known for being the long-term partner of the Real Madrid and Tottenham Hotspur ace, Gareth Bale.
Emma is not the typical WAG as she prefers to stay away from the spotlight and she prefers to maintain a low profile on social media.
Now let's take a closer look into Emma Rhys-Jones' biography and find out more about her.
Emma Rhys-Jones was born on July 29, 1991, so her age is 31.
According to her birthday, Emma's zodiac sign is Leo, which means that she is very confident and a born leader.
Emma Rhys-Jones was born in Cardiff, Wales, which means that her nationality is Welsh.
Emma Rhys-Jones's father is Martin Rhys-Jones and her mother, Suzanne McMurray. Emma has two siblings, sisters, her older sister is Charlotte Rhys-Jones, and her younger sister is Katie Rhys-Jones.
Emma also has two twin brothers - Robert and John Rhys-Jones.
However, Emma Rhys-Jones' family had some legal issues, as her father was in jail for five years as he was convicted of fraud. In September 2016, her grandparents were caught up in a drugs feud in Cardiff.
Emma Rhys-Jones' aunt was arrested a month after the accident, as drugs, cash and watches worth £1 million were found in their house.
Emma is a very private person and there is almost no information on her, like what is her job, height or net worth.
Jones used to work as a hairdresser in Wales, before Bale gained his insane popularity.
Emma Rhys-Jones's net worth is under review at the moment, so stay tuned for further information.
However, Gareth Bale's net worth is well known and it is estimated to be over $125 Million.
Bale is one of the richest football players in the world and he is also one of the highest paid ones as his annual salary is around $33 Million.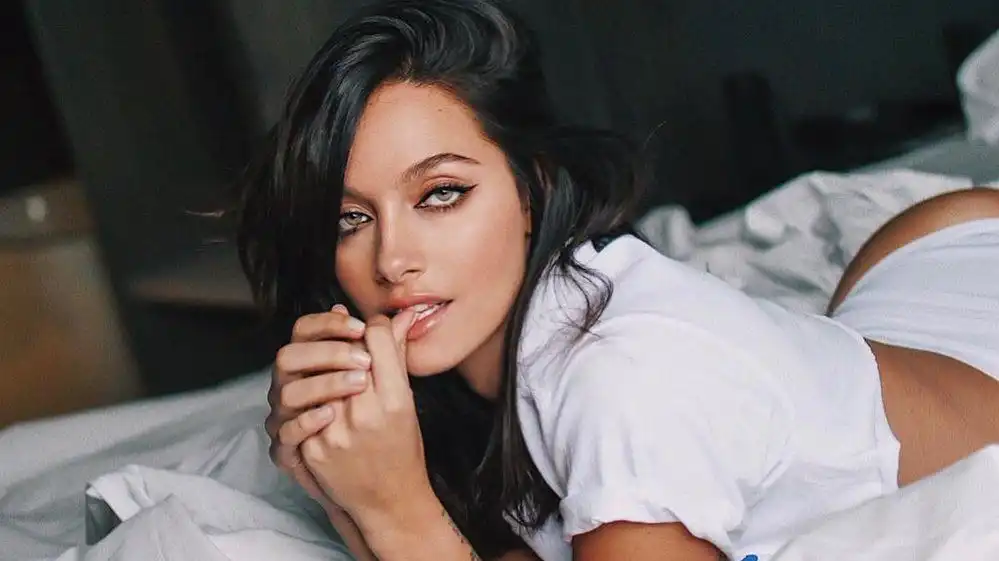 Checkout Paulo Dybala's Hot Girlfriend - Oriana Sabatini
Emma Rhys-Jones can't be found on any social media platform, as she don't use Instagram, and the only account we found of her on Twitter has almost no activity since 2014.
Emma is not like the other WAGs as she doesn't like to be in the spotlight and prefers to focus her entire attention on her family.
Even Gareth Bale doesn't post pictures of her regularly on his Instagram account as he keeps their personal life private.
The couple are happy parents of three children.
Emma Rhys-Jones and Gareth Bale have two daughters and a son together.
Emma gave birth to their first child Alba Violet Bale in October, 2012.
Bale and Jones became parents for the second time in 2016, when their second daughter was born - Nava Valentina Bale.
On May 8, 2018, the couple welcomed their son - Axel Charles Bale.
Emma Rhys-Jones' younger sister has gone through a devastating tragedy, as her husband killed himself.
Katie's spouse Alex Williams, took his own life after social services were called in over concerns about their two kids. They believe that he decided to take his life under great stress as social services reviewed health issues on both children.
After the accident, Bale has purchased a £250,000 house for his sister-in-law, as the family was living in a caravan at Bridgend, South Wales when Alex committed suicide.