Vanja Bosnić is the wife of the Ballon d'Or winner, Luka Modric
Luka Modric was a key figure for Croatia national team at the World Cup 2018 and he has helped Real Madrid win many major trophies throughout the years.
But he is not only having great professional achievements, such as winning the Ballon d'Or in 2018/19 season, but he has managed to achieve much in his personal life.
Here you will find everything there is to know about Luka Modric's wife, Vanja Bosnic.
Luka Modric is married to his partner Vanja Bosnic for over 10 years. The couple met in 2007, when Vanja was working at Mamic sports agency.
Soon after they met each other Modric and Bosnic started to date. After just three years of dating the couple decided to take things further and they tied the knot in a private wedding ceremony, as Vedran Corluka, Modric teammate from the Croatia national team, was his best man.
Luka Modric and Vanja Bosnić got married in Zagreb, Croatia.
Vanja Bosnić is mostly known for being the wife of the Real Madrid star, Luka Modric.
Vanja is a very private person and she prefers to maintain a low profile on social media.
Now let's take a closer look into Vanja Bosnic's biography and learn as much as possible about her.
Vanja Bosnic was born on July 18, 1982, which means that her age is 40. Vanja is three years older than her husband.
According to Vanja Bosnic's birthday, her zodiac sign is Cancer, which means that she is a very sensitive and emotional person. Usually people born under the sign of Cancer are great friends, who won't hesitate helping you when you need them.
Vanja Bosnic was born in Croatia, meaning that her nationality is Croatian.
Vanja Bosnic comes from the family of Vesna Juraic, who is her mother. Vanja's mother has graduated with Economics.
Vanja's father is Milan Bosnić, who was a basketball player and had his own restaurant.
Vanja's parents are divorced and that affected her deeply as her father was absent from her life.
Since her mother graduated with Economics, Vanja decided to follow her steps and she enrolled in university.
Vanja Bosnic went to the Faculty of Economics and Business, University of Zagreb.
There is on official information on what Vanja Bosnic job is, but as far as we know she used to work as an agent.
Vanja Bosnic used to work at Mamic sports agency, but when her husband moved to Tottenham, Vanja had to quit her job and relocate with him. Actually she was employed temporarily as a replacement at the agency when one of the permanent employees became pregnant.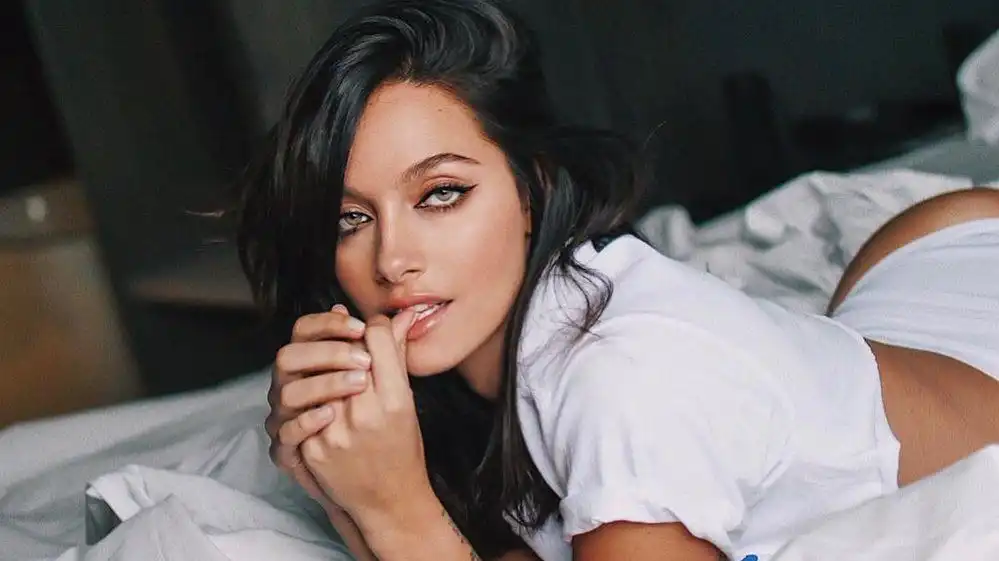 Checkout Paulo Dybala's Hot Girlfriend - Oriana Sabatini
There is no official information regarding Vanja Bosnic's net worth, but it is believed that it is around $1 Million.
Luka Modric on the other hand has a very significant net worth. Modric's net worth is estimated to be over $75 Million, making him one of the richest footballers.
Vanja is not the typical WAG, who shares everything with her audience. As a matter of fact Vanja doesn't even have an Instagram account.
She prefers to stay focused on her family and her job.
However, do you wonder what Vanja Bosnic height is?
Well, Vanja stands at around 1.73m(5ft 8in) and as far as we know her weight is at around 61kg.
Luka Modric and Vanja Bosnic are one very lucky couple as they have been blessed with three lovely children.
Modric's first child, a son, was born on June 6, 2010.
Bosnic and Modric have two daughters together. After being pregnant for the second time Vanja Bosnic gave birth to Ema Modric on April 25, 2013.
On October 2, 2017, the couple welcomed their third child, Sofia Modric.