Camille Tytgat is the stunning wife of the Manchester United star Raphael Varane. Camille is a French woman, who is not only extremely beautiful, but she got brains too, as she got a Law degree. In this article you will learn everything there is to know about Camille Tytgat. Read on to find more about Raphael Varane's wife.
Raphael Varaneis one of the best defenders in the world. The Frenchman has helped the Los Blancos win many major trophies when he was still a Real Madrid player before joining Manchester United. Varane even won the World Cup in 2018. The World Cup winner has achieved many great things in his life, but one of his best achievements is marrying the beautiful Camille Tytgat.
Raphael Varane is married to the beautiful Camille Tytgat. The couple first started dating when Raphael was still playing for Lens. The couple have dated for several years before they decided that it is finally time to take the next step in their relationship.
Raphael and Camille tied the knot оn June 20, 2015. They got married in a lavish wedding ceremony attended by their families and friends.
Camille Tytgat is a lawyer. She is mostly known for being the wife of the Man United player Raphael Varane. Despite being married to such a famous person like Varane, Camille Tytgat prefers to stay away from the spotlight.
Let's take a closer look at Camille Tytgat's biography and learn everything there is to know about her.
Camille Tytgat was born on September 10, 1993, meaning that her age is 29. Camile is the same age as Raphael Varane, who was born on April 25, 1993.
According to her birthday, Camille Tytgat's zodiac sign is Virgo, which means that she is a very hardworking and intelligent person. People born under the sign of Virgo are known for their patience and analytical minds. They have great organizational skills.
Camille Tytgat was born in France, meaning that her nationality is French, such as her husband's.
Camille Tytgat is very private about her personal life, so there is no information about her parents. It is unknown who her mother and father are.
It is also unknown if Camille Tytgat has siblings or if she is an only child.
Camille Tytgat completed her education in France. She successfully graduated from high school. Right after completing her secondary education, Camille Tytgat enrolled in university. She studied Law and successfully got her degree.
Camille Tytgat is a lawyer. Currently, she is taking a break from work to focus more on her children.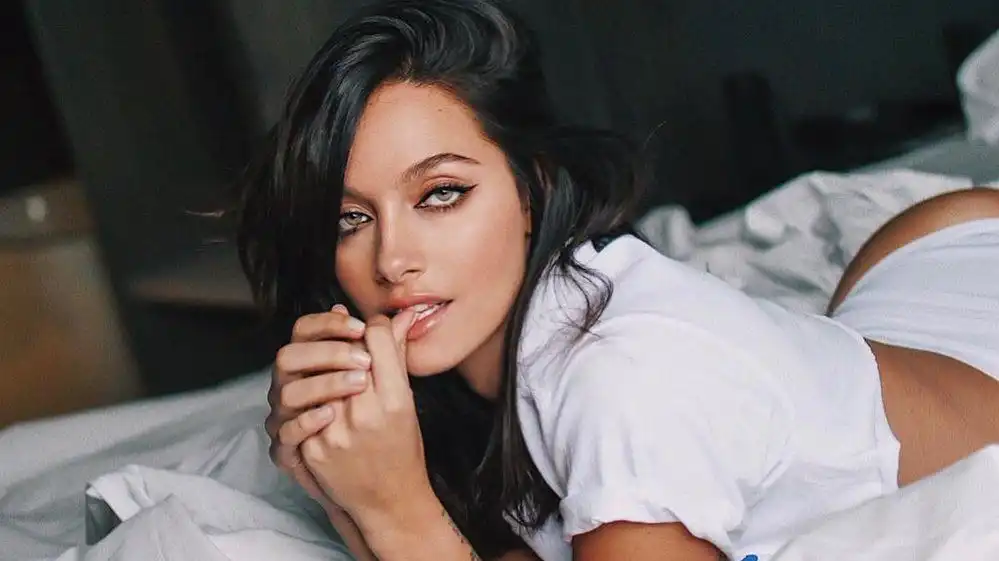 Checkout Paulo Dybala's Hot Girlfriend - Oriana Sabatini
Camille Tytgat's net worth is under review at the moment, so stay tuned for further information. Some reports claim that her net worth is around $15 Million, but it is unlikely.
Raphael Varane's net worth is estimated to be over $20 Million. Raphael Varane's annual salary at Manchester United is £17,680,000 and he earns £340,000 per week, making him one of the highest-paid Man United players alongside Cristiano Ronaldo and David De Gea.
Camille Tytgat prefers to maintain a low profile on social media. She is not the typical WAG and she prefers to spare her time with her loved ones rather than scrolling through Instagram or Facebook.
Camille Tytgat can't be found on Instagram or Twitter, as she does not have any social media accounts.
Camille Tytgat's height is 5 ft 6 in (1.67m) and her weight is 60 kg (132 lbs). She has blonde hair and blue eyes. Currently, Camille Tytgat doesn't have tattoos on her body.
From what we've seen we can say one thing about Camille Tytgat – she is a great wife. She is always there to support Rapha in his big games. Camille often can be seen in the crowd cheering for her husband.
She is just perfect, right? Beautiful, smart and supportive, what more could you want!
Rapha Varane and Camille Tytgat have two children together. They have a son and a daughter.
On March 9, 2017, Camille gave birth to Raphael Varane son, Ruben Varane.
In 2020, the couple welcomed their second child, Anaïs Varane.