Achraf Hakimi is considered as one of the best full-backs in the world despite being so young.
The full-back has been phenomenal during his two-year spell in the Bundesliga, when he played for Borussia Dortmund.
In the 2020/21 season, the Serie A giants, Inter Milan purchased the Morocco international and the fans were extremely happy about it, not only because he is a great player, but also because he brought with him his very beautiful wife.
Well, not everyone is familiar with the fact that the right-back is actually a married guy, so to the question is Hakimi married, the answer is yes.
Hakimi married Hiba Abouk in early 2020.
The couple started their relationship back in 2018 and have been together ever since then.
In 2020, they tied the knot in a secret wedding ceremony, for which Hiba revealed to the magazine , confirming the rumors that sparked around her and Hakimi.
"We were married before our son was born. It was very familiar. We still have to celebrate a great party ", explained Abouk.
For the football fans, Hiba became popular when she started her relationship with the ex-player of Real Madrid, but for many she is famous since 2008, when she started her acting career.
Hiba is actually known as one of the most beautiful actresses in the world.
Now let's take a closer look into Hiba Abouk biography and learn more about her.
Hiba Abouk was born on October 30, 1986, which means that her age is 36. Hiba is actually 12 years older that her spouse, but age is just a number, when you find true love.
According to her birthday, Hiba's zodiac sign is Scorpio.
Hiba was born in Madrid, Spain, so her nationality is Spanish, as well as Libyan and Tunisian.
Hiba's parents settled early in Spain as they emigrated from Tunisia. Her father has Libyan roots and her mother is a Tunisian descent.
Abouk is actually the youngest of four siblings.
When it comes to her education, Hiba studied at the
After graduating from high school Abouk enrolled in university, where she studied Arabic philology. She graduated in drama by RESAD.
An interesting fact about Hakimi's partner is that she is fluent in Spanish, Arabic, French, English and Italian.
Here you can hear Hiba Abouk speaking Arabic.
Hiba's first appearance in the television was in 2008, where she had a small part in the television series
Abouk's big break was two years later, in 2010, with the comedy series, on the Spanish TV channel .
In 2011, Hiba appeared in the Spanish adaptation of . She also landed the role of Guadalupe in
In 2012, Abouk became part of the comedy show
In 2014, was her debut and had a leading role in , a crime drama, which aired on Telecinco.
Well, we all are very familiar with the fact that with fame comes fortune.
Hiba is most definitely a famous person, so she must be very wealthy.
Her net worth is estimated to be around $1 million to $5 million, but there is not exact information for the exact amount.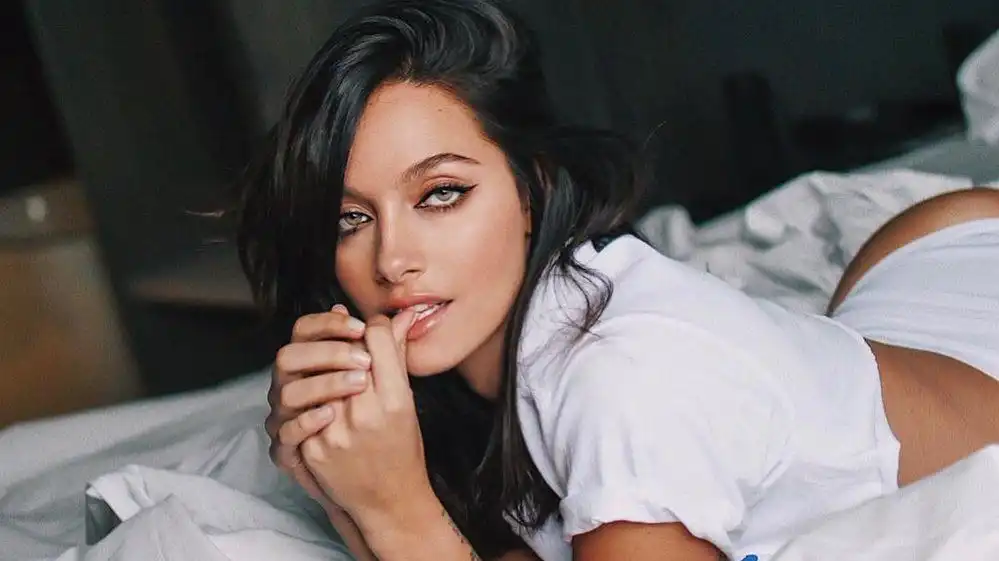 Checkout Paulo Dybala's Hot Girlfriend - Oriana Sabatini
Hiba is actually very popular on social media.
She has over 1m followers on Instagram. You can check Hiba Abouk Instagram here.
Abouk also has over 462K followers on Twitter, which you can check here.
Hiba and Achraf have been blessed with one child.
Hakimi's first son was born in February 2020 and the happy couple named him Amin Hakimi.