Federico Valverde is probably one of the best young players in the football world at the moment.
He has helped Real Madrid win the Supercopa de España literally, when he made an important challenge in the final stages of the game and received a red card for it.
However, we believe that you want to learn more about Valverde's personal life and more specifically about the person he has been sharing his time off the pitch.
So, here you will find all the information you need regarding Federico Valverde's stunning girlfriend.
Well, we can easily say that Federico is one very lucky man, as he has one very gorgeous woman for a girlfriend.
He is in a relationship with the Argentinian beauty Mina Bonino.
They started their relationship in early 2019, and they have been together ever since then.
Mina and Valverde went public officially in May, when the Real Madrid player posted a picture of them on his official Instagram account.
Mina Bonino is mostly famous for being a journalist.
However, most of her fame comes from the fact that she is in a relationship with the young Real Madrid star, Federico Valverde.
Now, let's take a closer look into her biography and learn more about her.
Mina Bonino was born on October 13, 1993, which means that her age is 29.
According to her birthday, Mina's zodiac sign is Libra.
As we already mentioned, Mina was born in Argentina, meaning that her nationality is Argentinian.
Mina actually has not disclosed any information regarding her family.
However, we do know that she has one sibling, a sister, Sabry Bonino.
Mina Bonino's profession is as a TV presenter and a sports journalist.
She is mostly recognised as a TV host from the programme .
Besides working in television, Mina is also an influencer and she is an ambassador for several companies.
She uses her Instagram to promote the brands that she is working with.
Mina understands the importance of having a social media account these days.
She is actually pretty famous on Instagram, as she has over 381K followers and they are continuing to grow on a daily basis.
You can check Mina Bonino's Instagram here.
The stunning Argentinian also has a Twitter account, which you can check here.
There is no exact information when it comes to Mina Bonino's net worth.
It is believed that her net worth is around $1 million.
However, we do know what Federico Valverde's net worth is. It is estimated to be $4 million.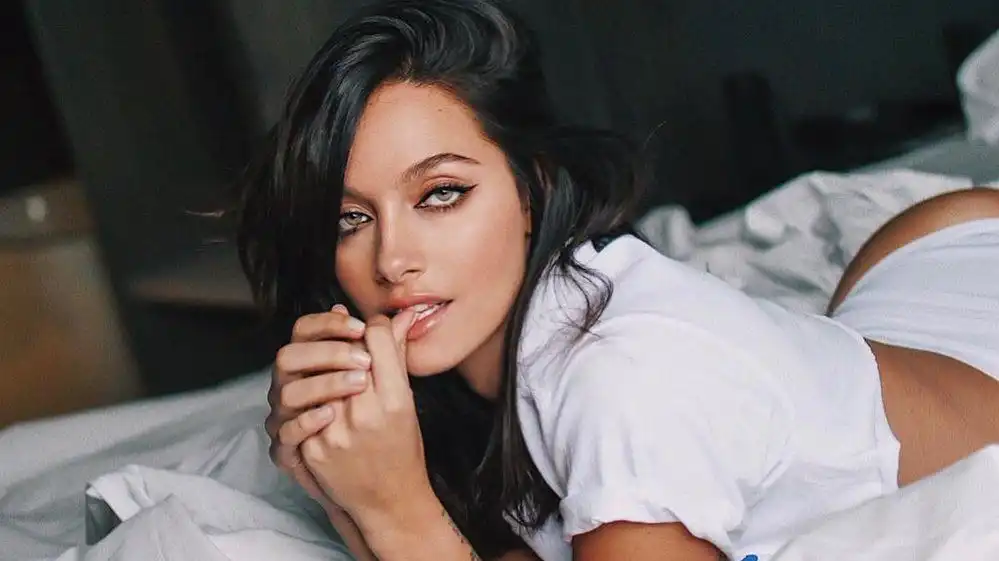 Checkout Paulo Dybala's Hot Girlfriend - Oriana Sabatini
Mina is living her best possible life.
She loves to travel and whenever she has the opportunity she always visits a new country.
However, she still has to keep a strict diet due to her work, because she always has to look flawless.
Except for the fact that she has to be on a diet most of the time, Mina trains on the daily basis.
She spends a good hour or two in the gym to train her body and she has made that as part of her life.
The hot Argentinian TV host has always loved football.
And of course as every football fan she has a club that she supports with all of her heart.
For Mina Bonino that club is Real Madrid. Bonino loved the Los Blancos way before she started her relationship with Fede Valverde.
And from what we've seen on Insta her favourite football player is not else but one of the greatest defenders of all time, Sergio Ramos.
Now, she has the pleasure to support both Fede and Real Madrid.
Mina Bonino and Fede Valverde are blessed with one child.
On February 20, 2020, Mina gave birth to the couple's first kid, a son, Benicio Valverde.