Macarena Rodriguez is the lovely wife of the Real Madrid ace, Lucas Vazquez. Lucas Vasquez is a professional football player, who plays for the Spanish giants, Real Madrid.
The Spaniard started his professional career with Real Madrid C and B and in 2015 he was called to play for the senior team of Real Madrid.
Vazquez is that type of player who spends most of his career with one club aside from his one-year loan spell to Espanyol.
He applies the same rule in his personal life, as he is married to his long-term partner, Macarena Rodriguez.
Lucas Vasquez is married to the gorgeous Macarena Rodriguez.
Lucas and Macarena started dating in February 2013 and they have been together ever since then.
In June 2017, the couple tied the knot in a lavish wedding ceremony, which took place in Las Rozas de Madrid, Spain. Their big day was attended by many guests including Vasquez's teammates from Real Madrid.
Macarena Rodriguez is mostly known for being the wife of the famous footballer, who plays for Real Madrid, Lucas Vasquez.
Macarena is one of the most adored WAGs in the world of football.
Now let's take a closer look into Macarena Rodriguez's biography and learn everything there is to know about her.
Macarena Rodriguez was born on June 5, 1989, so her age is 33.
According to her birthday, Macarena's zodiac sign is Gemini, which means that she is a very open minded person, who is energized by the outside world.
People born under the sign of Gemini are usually with great abilities to communicate with others and they are very quick in making new friends.
Macarena Rodriguez was born in Spain, meaning that her nationality is Spanish, such as her husband's.
Macarena Rodriguez is a daughter of a firefighter, as her father has been saving lives for many years.
Macarena Rodriguez 's mother is Pilar Capilla Cantero.
However, Macarena has one sibling, a sister Montse, who is also married to a football player. Her sister is the WAG of the Spanish goalkeeper Andres Prieto.
Right after she graduated from high school, Macarena enrolled in university, where she studied Physical Activity and Sports Sciences.
Rodriguez also has a degree in Teaching Physics Ed.
Macarena Rodriguez's job is under review at the moment, so stay tuned for further information.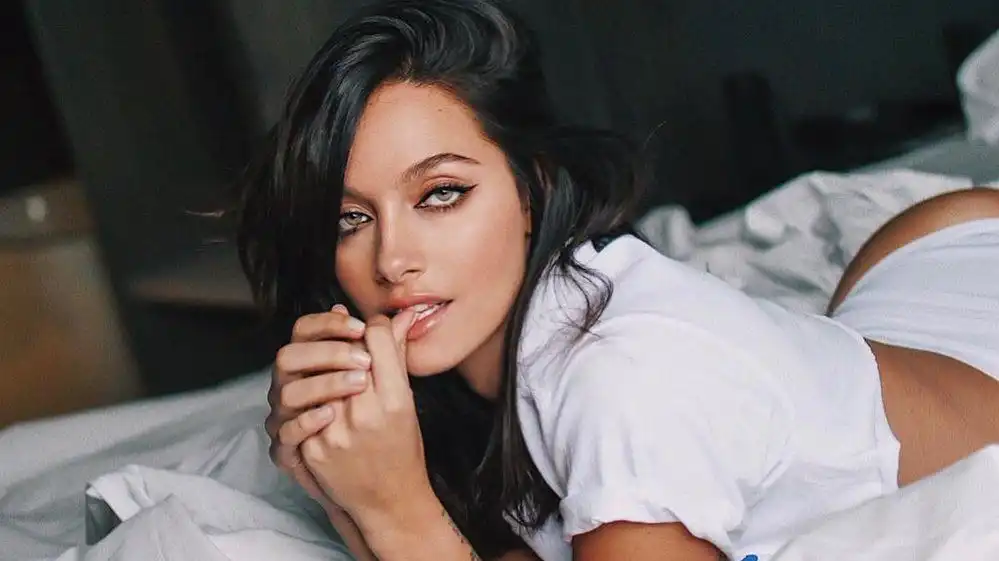 Checkout Paulo Dybala's Hot Girlfriend - Oriana Sabatini
Macarena Rodriguez's net worth is under review at the moment, so stay tuned for further information.
However, Lucas Vasquez's net worth is estimated to be over €18 Million.
The Spaniard is earning over €3,600,000 per year. Lucas' weekly wage is €73,171.
Macarena is one of the most famous Real Madrid WAGs, as she has over 189K followers on Instagram.
Rodroguez's influence on her followers is very positive that's why they adore her.
Maca prefers to post mostly pictures of her and Lucas or lovely snaps of her children.
You can check Macarena Rodriguez's Instagram account here.
Macarena and Lucas have two lovely children together.
On May 31, 2018, Macarena gave birth to Lucas Vasquez's son, Lucas Vazquez Jr.
In 2020, the couple welcomed their second child, this time a baby daughter, who they named Macarena Vasquez.