Mauro Icardi is probably one of the most famous football players in the world.
At first he became famous for being one of the most prolific strikers in Europe, but later he gained popularity around one of the biggest betrayals in football history.
The "Icardashians", as Icardi and his wife are famous, have been the main topic ever since they got together.
Here you will learn why and you will find more information on Mauro's partner in life.
Mauro Icardi is married to one of the most influential WAGs in football history, Wanda Nara.
The story behind Icardi and Nara love life is quite controversial, as they began to see each other while Wanda was still married.
Wanda Nara was previously married to the professional footballer, Maxi Lopez.
The Argentinian model divorced from López In November 2013, after five years of marriage.
Shortly after Wanda and Maxi finalised their divorce, Nara and Icardi officially announced that they got married.
The couple's wedding took place in Buenos Aires first on May 27, 2014 and then they got their big wedding ceremony on June 7, 2014.
Many accused Icardi for his actions, as he even tattooed Lopez's children's faces on his shoulder.
That sneaky move that ruined their friendship led even to Maxi's refusal to shake hands with his former friend on the field, leading the press to call the game "Wanda derby".
Wanda Nara gained popularity when the media revealed that she was cheating on her husband with the Inter Milan star, Mauro Icardi.
However, she is also known for being a TV personality and a model.
Now, let's take a closer look into Wanda Nara's biography and find out more about her.
Wanda Nara was born on December 10, 1986, which means that her age is 35.
According to her birthday, Wanda's zodiac sign is Sagittarius.
Wanda was born in Boulogne Sur Mer, Buenos Aires, Argentina, which means that her nationality is Argentinian.
The Argentinian beauty has one sibling, a sister, Zaira Nara, who is also a model.
Actually there is not much information when it comes to Nara's educational background.
However, it is known that begun to study law in Argentina, but she did not graduate, as she decided to pursue a career in the TV industry.
Her debut on stage was in 2005–2006 as a second vedette in the summer theater season of the revue.
In 2007, Nara signed a contract with the popular Argentinian program Showmatch.
In 2009, she participated in .
In September 2018, it was announced that Nara will replace Melissa Satta as the showgirl in
Besides being a model, a media personality, a showgirl and a television presenter, Wanda is also a football agent.
Her biggest star is of course her husband, Mauro Icardi, who fired his agent for over 10 years to appoint his wife as one.
Having so many jobs means that you can afford to live a luxurious life and Wanda most definitely has one.
With her influence on social media and her career in television and as a model she has a lot of money in her bank account and she is not counting on her husband's money.
Wanda Nara's net worth is estimated to be around $2 million.
Having so much money means that you can afford wearing fancy clothes and accessories from expensive brands like Louis Vuitton.
As we already mentioned, Wanda Nara has a big influence on social media.
As a matter of fact she is one of the most famous WAGs in the football world.
Nara has over 7.3M followers on Instagram, where she is posting provocative pictures of her on the daily basis.
One of her photoshoots definitely caught the attention, as she posed fully naked on the back of a horse.
Her love for the horses is obvious as she often posts pictures of her riding one.
You can check Wanda Nara's Instagram here.
Wanda Nara is also very popular on other social media platforms like Twitter.
There she has over 2.7M followers, so you can check Wanda Nara's Twitter account here.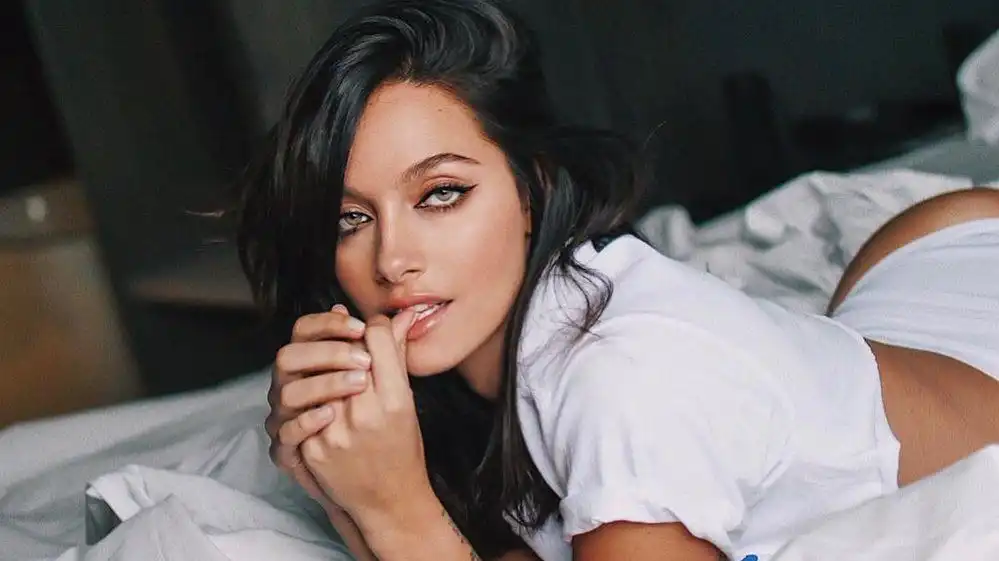 Checkout Paulo Dybala's Hot Girlfriend - Oriana Sabatini
Like most of the famous personalities, Wanda became victim of a scandal around an audio sex-tape, which leaked on the internet.
The media reported that the tape was between Nara and Icardi's former teammate Marcelo Brozovic, accusing Wanda that she cheated even on Icardi.
However, both Mauro and Wanda denied the rumours saying that it was fake news.
Nara has five children, as only two of them are from her relationship with Icardi.
Wanda has three boys from her marriage to Maxi Lopez, Valentino Gastón López Nara (born on January 25, 2009), Constantino López Nara (born on December 18, 2010) and Benedicto López Nara (born on February 20, 2012).
On January 19, 2015, Nara gave birth to Icardi's first daughter, Francesca.
On October 27, 2016, the happy couple welcomed their second daughter, Isabella.