Federica Schievenin is the stunning wife of the Inter midfielder, Nicolo Barella and they are one wonderful couple with three lovely children. In the following article you will find many interesting facts about Federica Schievenin that nobody knows, so follow along you might get surprised.
Nicolo Barella is one of the best midfielders in the world at the moment. The Italian international helped Inter win their first Serie A title in nine years and also reach the Europa League finals. Barella's performances at the Euro 2020 also contributed a lot for Italy. Barella has been very stable in his professional life and the same can easily be said for his personal one, as he is a proud father of three lovely children.
Nicolo Barella is married to the beautiful Federica Schievenin. Nicolo and Federica started dating back in 2015, when Nicolo was still playing for Cagliari and was making a name for himself.
After several years of dating, in July 2018, Nicolo and Federica got married in a lavish wedding ceremony in the evocative setting of Villa d'Orri in Sardinia, the former summer residence of the Savoy royal family. Their wedding was attended by their closest friends and family members.
Federica Schievenin is mostly known for being the wife of the famous Italian football player, who is a key figure of Inter squad, Nicolo Barella. Federica is a model, but not the typical one. As a matter of fact she is a model, who breaks the stereotypes.
Now let's take a closer look into Federica Schievenin's biography and learn as much as possible about her.
Federica Schievenin was born on March 19, 1990, so her age is 32. Federica is seven years older than her husband, Nicolo Barella.
According to her birthday, Federica Schievenin's zodiac sign is Pisces, which means that she has an impetuous character. Usually people born under the sign of Pisces often imagine that the world is in the palm of their hand, but at the same time they are excellent partners in life.
Federica Schievenin was born in Cagliari, Italy, meaning that her nationality is Italian.
Federica Schievenin's parents did an amazing job in raising their children the right way and helping them become great people. Federica shares the same passion as her father - they are both in love with motors. For a brief moment she was even a motocross competitor and an assistant at her brother's races.
Federica has one sibling, a brother, Giorgio Schievenin, who is an engineer. Federica has not disclosed any information regarding her mother. However, she admits that she was "born and raised in the mud of the tracks".
Federica Schievenin graduated high school in her hometown in Italy and she was one of the best in her class. She is currently enrolled in university, where she is studying Sports Science.
Federica Schievenin had a moment in her life when she was a model. At the moment she is focused on her education and getting a degree in her major. She is also spending most of her time with her three children.
In the past Federica used to be a motocross competitor.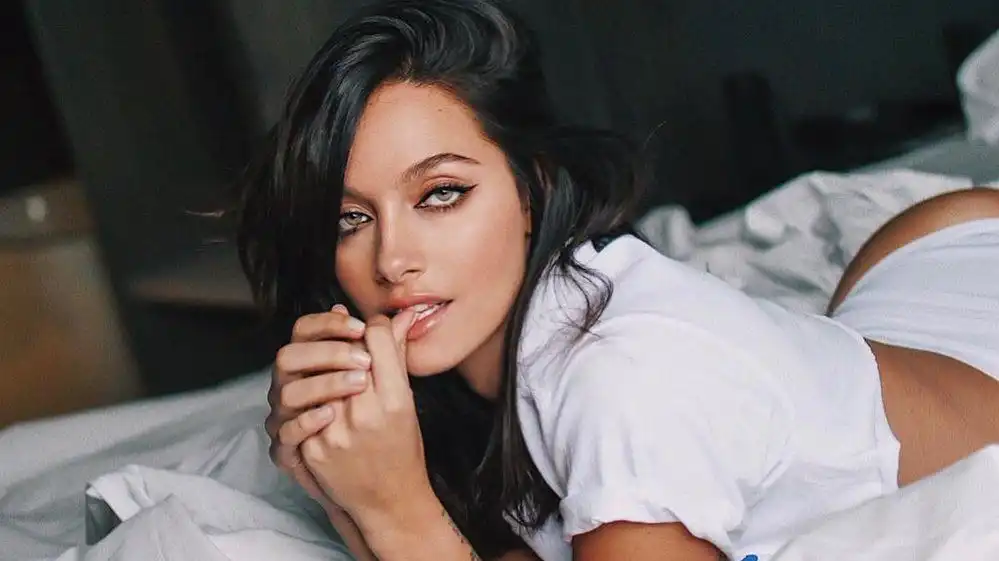 Checkout Paulo Dybala's Hot Girlfriend - Oriana Sabatini
Federica Schievenin's net worth is under review at the moment, so stay tuned for further information.
Nicolo Barella's net worth on the other hand is well known. Barella's net worth is estimated to be over €2 Million. Nicolo Barella's annual salary is €4 Million and his weekly wage is €88,461.
Federica Schievenin is very popular on social media and the fans love her as she has a positive influence on them. ederica is not one of the most active people on Instagram, but when she uploads photos they are snaps of her lovely family or a picture from her latest adventure with Nicolo. Federica loves to travel and she is a free spirit. She also takes her Insta profile to show her great support for her husband.
You can check Federica Schievenin's Instagram here, she goes by the nickname @fede_schievenin.
Federica Schievenin is naturally gifted with incredible beauty. Federica has the perfect proportions for a model. Her height is 5'6'' (171 cm) and her weight is around 60 kg.
Federica Schievenin loves to train and she takes great care of her body. She is trying to eat as healthy as possible and to move more, which is not hard with three children.
Federica Schievenin and Nicolo Barella have three children together. They are proud parents of three lovely daughters.
On April 24, 2017, Federica gave birth to Nicolo Barella's first daughter, Rebeca Barella. They had their daughter before they got married.
On April 18, 2019, the happy couple welcomed their second child, Lavinia Barella. On January 18, 2021, Federica gave birth for the third time and they named their daughter Matilde Barella.